Quincy Jones looking out for home (Guest Voice)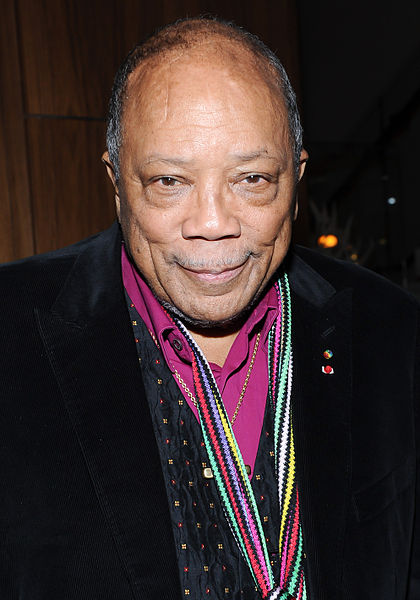 by Jordan Cooper
Quincy Jones has won the most Grammy Awards for a racial minority in American History. He has written hits. He has produced Billboard bangers. He has arranged Platinum-selling records. He also has an incredible, long history — from scoring films, working with Frank Sinatra doing some major critically acclaimed arrangements (Sinatra left Jones his ring, which Jones still wears) to production the classic hits for Michael Jackson.
Quincy Jones turned down University of Pennsylvania Graduate John Stephens also known as John Legend because he had publishing rights to most of the late Michael Jackson's Estate. Michael Jackson's Estate is worth almost a billion dollars and that's a wealthier estate than 99 percent of music artists have. Alicia Keys and John Legend are worth about 100 million in total. Michael Jackson's death was largely influenced by his own bizarre interests. All of his family was worth less than him and Michael was not recording music with them anymore.
HBCU-educated Dr. Conrad Murray could not inherit anything from Michael Jackson's death and he really lost money with him dying. Dr. Murray lost his medical license and he served a few years in prison. On another note, Quincy Jones' kids are music artists too and if he signed light-skinned artists with similar physical images as his children like John Legend or Alicia Keys that would I believe decrease their successful in the entertainment industry. This is because it's possible that light-skinned artists on the same label as his kids may lessen consumer support. Quincy Jones made smart business moves to maximize the assets of his nuclear family.
Jordan Thomas Cooper is a 2015 graduate of the University of South Carolina with a degree in History and a 2010 graduate of the RealEstate School of Success in Irmo. He is the first African-American to serve in both the governor and lieutenant governor's office as an aide and first to serve in the Inspector General's Office in S.C. (Haley) He is also the first person to serve in the top three offices in the gubernatorial line of succession in South Carolina (Haley, Bauer, McConnell). He says research shows he is the second black presidential campaign speechwriter in American history and the first for a GOP presidential campaign (Bush 2015). He also played football for Coach Steve Spurrier.
Photo by Canadian Film Centre [CC BY 2.0 (http://creativecommons.org/licenses/by/2.0)], via Wikimedia Commons