People from 'Shithole Countries' Help Make America Great, Too (UPDATE 2 with Reaction Roundup)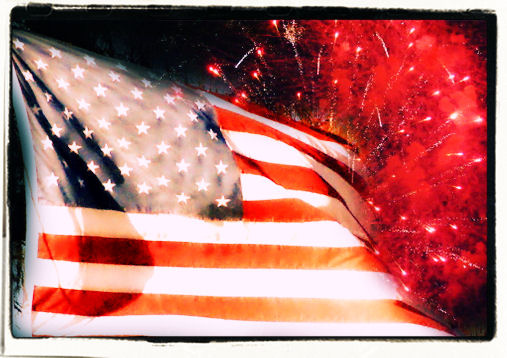 Today, the president of a country that I have proudly called My Country for almost sixty years, questioned in a White House meeting why the United States should accept immigrants from "shithole countries."
According to press reports the president was referring to countries such as Haiti, El Salvador and African nations, reportedly suggesting that the United States should instead accept immigrants from countries such as Norway.
"Why are we having all these people from shithole countries come here?" were the president's words.
The president's blatantly racist words struck me as particularly crude, cruel and, most of all, un-American.
Why?
Because I come from a country where the people are not much different from the people in El Salvador or Mexico – another country whose people the president has insulted and maligned – or, for that matter, not any different from the human beings in Nigeria who, according to the president, would never "go back to their huts" in Africa.
Because this immigrant from a country the president might describe as a "shithole country" merely because its people are not as white as the Norwegians, went on to serve in the armed forces of his adopted country "meritoriously" for 20 years.
Because this immigrant whose native country might fall into the "shithole country" category merely because its social and economic conditions are not as great as those in Norway, went on to work for many more years with a major U.S. aerospace-defense corporation helping design, engineer and install major air traffic control and air defense systems that would make the U.S. and its allies safer and helping market American aerospace products overseas — sales that brought jobs and dollars (so important to the president) to the United States.
Because, Mr. Trump, this American citizen from a "shithole country" called Ecuador, helped in his own little way make America safer and stronger, "contributed to our society, helped to grow the economy and assimilated into our great nation," just what Raj Shah, your White House deputy press secretary said today you are fighting for.
Believe me, Mr. President, people from "shithole countries" also Make America Great.
UPDATE 2:
Blog and media reaction:
When he says we shouldn't have people coming to our country from Haiti or Africa but should instead should have more people immigrating from Norway, that's not even code anymore. That's precisely what any Nazi would say. But even more remarkable is that most Nazis would realize this and if they were somehow serving as the president of the United States, they'd know enough to be a lot more subtle about their preferences.

That Trump would spout out such clear Nordic/Aryan supremacy in the midst of so many witnesses, including members of the opposing party, suggests that he's either insane or completely indifferent to how he is perceived about racial matters. Maybe, like when he suggests we should steal Iraq's oil, he simply has no idea how that sounds to most people.

I don't know, but whether he's evil, insane or stupid, there really needs to be a more concerted effort to put an end to this travesty of a presidency.
The popular conservative website Red State:
The White House is not denying the president made that vile reference. They're writing it off as Trump's "frustration" with the immigration process.

Frustrated or not, there's no excusing using that kind of terminology about entire nations of people.

Yes. Some nations are broken and impoverished, but when you use such callous and vulgar terms to describe those nations, you also label the quality of people from those nations, and it's not fair.

Mudd's rant was completely warranted.

By contrast, who wants to gamble that Sean Hannity will have a chart tonight, featuring every insensitive slur from every liberal politician for the last 30 years, and will somehow link them all to Hillary Clinton?
Breaking news: Donald Trump is racist.

The latest example of his racism occurred Thursday afternoon when Trump, according to the Washington Post, grew frustrated with the idea of restoring protection for immigrants from Haiti, El Salvador, and African countries. "Why are we having all these people from shithole countries come here?" he asked, wondering aloud why more Norwegians — the world's happiest people — couldn't come to the U.S. instead.

It's not the first time Trump has insulted immigrants from Africa and Haiti either. In June, he said Haitians "all have AIDS" and that Nigerians would never "go back to their huts" once they come to the U.S.

Despite Trump's extensive history of racist comments and policies, Thursday's revelation still shocked members of the media — and some finally called it what it is.
Conservative commentators on Thursday downplayed the significance of President Donald Trump's derogatory remarks questioning why the U.S. is "having all these people from shithole countries come here."

During a meeting with lawmakers at the White House, Trump expressed frustration at the thought of reviving protections for immigrants from Haiti, El Salvador and African nations. The vulgar and derisive remarks from the commander in chief quickly earned rebukes from Democratic lawmakers.

But conservative pundits rushed to provide cover for the president, casting the explosive comment as a minor occurrence.

"This doesn't move the needle at all," Fox News co-host Jesse Watters said on "The Five." "This is who Trump is. He doesn't care. He shoots from the hip. And if he offends some people, fine. There's so many more offensive things that are happening in this world."
.

Joel Pollack, editor of the Trump-supporting Breitbart News site, said: "Don't ask them to describe some of those countries. You may be disappointed."
On Thursday night, Tucker Carlson gave a full-throated defense of President Donald Trump's reported "sh*thole countries" remark regarding U.S. immigration policy — and how the U.S. admits people from from places like El Salvador, Haiti, and other African nations.

"President Trump said something that almost every single person in America actually agrees with," Carlson said. "An awful lot of immigrants come from this country from other places that aren't very nice. Those places are dangerous, they're dirty, they're corrupt, and they're poor and that's the main reason those immigrants are trying to come here and you would too if you live there."
We certainly shouldn't be evaluating people solely based on the countries from whence they spring; we should be evaluating them as individuals, if possible. Some of our best and brightest immigrants come from countries that could easily be termed "s***holes" — that's why they're leaving their countries of origin. The entire purpose of ending the diversity visa lottery would be to stop treating immigrants as classes from particular countries, and instead treat them on a one-by-one basis.

With that said, the implication that Trump is a racist because he favors some countries over others is somewhat silly. The diversity visa lottery assumes precisely the same thing — that countries that are worse off ought to send us more citizens because they are worse off. Critics immediately leaped to call Trump racist on the basis of his "s***hole" statements — the suggestion being that he's not evaluating the quality of countries but the race of those who inhabit them. The idea is that Trump must want to ban Africans, and so he's using the excuse that they come from "s***hole" countries.
The Root, pointing to the White House statement that didn't deny Trump said, it:
So there you have it. Your president is a racist, and he will continue to enforce his racist policies for as long as he is in office.

Thanks, America.

You voted this idiot into office.
UPDATE:
On Twitter:
hannity chyron on trump's shithole racism: "trump criticized over immigration comment" pic.twitter.com/IodBUNG8aU

— John Whitehouse (@existentialfish) January 12, 2018
Fox News host defends Trump's "shithole" remark: This is how 'the forgotten men and women' talk https://t.co/32zOLa42vm pic.twitter.com/b97HEJxmFD

— The Hill (@thehill) January 12, 2018
This is the lowest ebb of a presidency defined by a series of low ebbs and defining of the presidency downward. https://t.co/AhlPzX4kp9

— Chris Cillizza (@CillizzaCNN) January 12, 2018
"We will get destroyed" The first image is Lindsey Graham's reaction to Trump's #ShitHole' comments today. The Tweet is Lindsey Graham's reaction to Trump's primary candidacy – from May of 2016. pic.twitter.com/1SFdJF0cSz

— John Lundin ? (@johnlundin) January 12, 2018
Two weeks ago a 26-year old soldier raced repeatedly into a burning Bronx apartment building, saving four people before he died in the flames. His name was Pvt. Emmanuel Mensah and he immigrated from Ghana, a country Donald Trump apparently thinks produces very subpar immigrants.

— Bill Kristol (@BillKristol) January 12, 2018
Trump's statements are revolting, but the dismissive and anti-immigrant responses from many Conservatives/Republicans serves as yet another reminder that it wasn't that Trump changed the right, it's that the majority on the right stumbled upon someone who let them be themselves.

— Marybeth Glenn (@MBGlenn) January 12, 2018
What this says about Trump no longer matters. We can be outraged by his lack of respect for the heritage and dignity of the people of Africa and Haiti but at this point we can't be surprised. This is who he is. The question: what does this say about US? https://t.co/6JR5ZLgy6c

— Michael Steele (@MichaelSteele) January 12, 2018
I'm not sure how badly this stuff plays nationally, but what Trump is doing seems like a way for Republicans to lose Florida forever.

— Josh Barro (@jbarro) January 12, 2018
.@realDonaldTrump, your mouth is the foulest shithole in the world. With what authority do you proclaim who's welcome in America and who's not. America's greatness is built on diversity, or have you forgotten your immigrant background, Donald?

— Vicente Fox Quesada (@VicenteFoxQue) January 11, 2018
Theory: Trump is throwing out rube-bait with this "shithole" comment in part because his vaunted wall has been reduced to 30 miles of Freedom Ditch.

— Rick Wilson (@TheRickWilson) January 11, 2018
>>>WH staff is celebrating, not backing off, Trump's "sh*thole" comment saying it will play well with his base, reports @kaitlancollins

— Jim Sciutto (@jimsciutto) January 11, 2018
CNN's @David_Gergen says Trump's message to the world is: "If you're not white, you're not welcome."

— Brian Stelter (@brianstelter) January 12, 2018
Sen Hatch "looks forward to a more detailed explanation" of Trump's remarks. In the annals of cravenly cowardly political language, this vaults into the top tier.

— Jeff Greenfield (@greenfield64) January 12, 2018
We already knew that Trump is a racist bigot. This latest statement is more a testament to his mental health – that in a setting like this he lacked the mental tools to control himself.

— Amy Siskind (@Amy_Siskind) January 11, 2018
It is jarring when the evening news begins with a disclaimer suggesting to Americans that they might want to excuse their kids lest they hear the vile, racist language the @POTUS used today.

— David Axelrod (@davidaxelrod) January 12, 2018
So the President would prefer we allow Norwegian socialists with no special love of America into the country, but not the Ghanan who will work his ass off with a grand appreciation for our free market system and raise his kids to be proud Americans.

— Erick Erickson (@EWErickson) January 11, 2018
Connect the dots, friends: Housing discrimination, Central Park 'rapists', birtherism, Charlottesville, 'shithole countries', on and on. And some tell us to treat Trump as we would any other POTUS.

— Larry Sabato (@LarrySabato) January 11, 2018
Any other president would be under immense pressure from his own party for this sort of slur. https://t.co/EYViJqn9xQ

— Jonathan Martin (@jmartNYT) January 11, 2018
This has always been the reality: Not everyone who supports Trump is a racist, but they do not consider racism to be disqualifying in the President of the United States. https://t.co/imS342321u

— Michael Gerson (@MJGerson) January 11, 2018
The White House went to huge lengths to deny that Trump talked derisively about immigrants from Haiti and Nigeria in @shearm @juliehdavis piece. This time, there were many more people in the room – comments are pretty similar https://t.co/BPqBf0Hygo

— Maggie Haberman (@maggieNYT) January 11, 2018
Zero denial that he said it https://t.co/u723NLTQE7

— Jake Tapper (@jaketapper) January 11, 2018
It'll take *years* to recover from what this man is doing to America's reputation and the integrity of its government.

He's publicly calling other countries "shitholes" now. https://t.co/BtGIY2OHGt

— Seth Abramson (@SethAbramson) January 11, 2018
My boss @JohnAvlon on @realDonaldTrump's "shithole countries" comment: "This is straight up racist." https://t.co/BCQvq50DvD

— Matt Wilstein (@mattwilstein) January 11, 2018
>