Peaceful Wisdom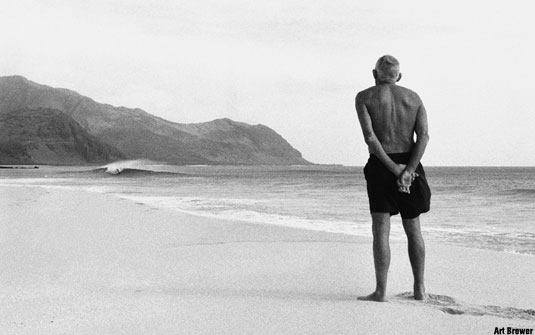 I love this.
I can't imagine a much better image of peaceful wisdom.
John Kelly. Image Art Brewer. Yokohama Bay.
Reminder to myself:
1) increase your energy if possible even if it is the way you speak.
"Energy makes people beautiful," says JACK LALANNE. "Nobody wants to hang out with somebody who is dead or who is bitching that it's a lousy fucking world."
2) seek to remain lean.
Use a resistance exercise routine or light weights to maintain or build muscle.
This will raise your resting metabolic rate, the energy needed to keep muscles and body alive.
Eat often, approximately every three hours.
Eating frequent, small meals is linked with lower body-fat percentage.
Avoid calorie-dense foods, like sweets and dried fruits.
Eat more foods with high levels of water and fiber, like raw vegetables and whole grains.
Simple but not easy. Choose wisely.
I haven't completely cracked the code, but I keep listening each day.
The image below was my dream in the sixties; having an office at the beach. That dream came true in 2002 when I worked from my laptop with an air card from a completely deserted beach on the Big Island, HI.
Credit to the trail blazers with typewriters, VW vans and long boards.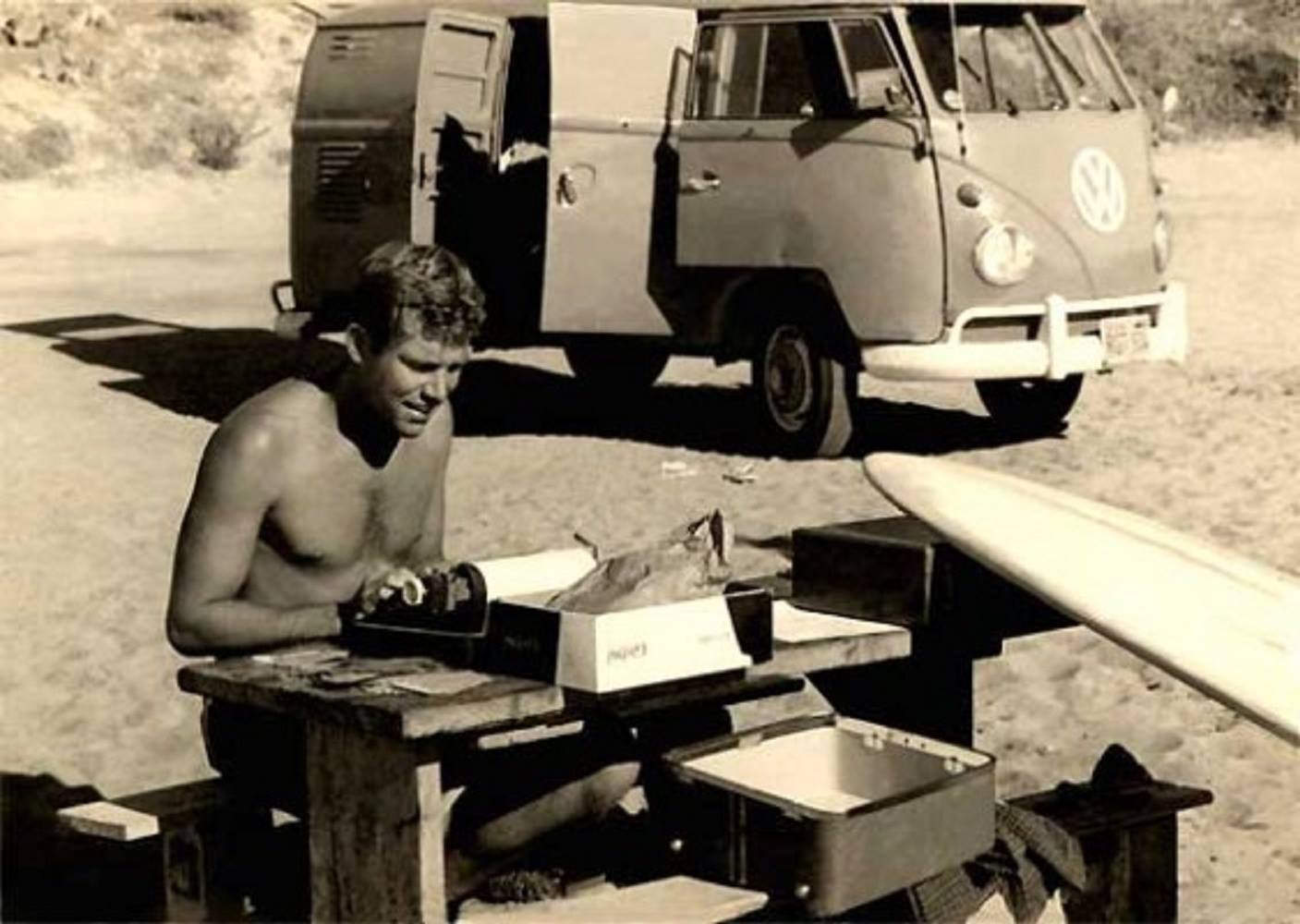 Pass it on …
To know more about John Kelly Jr visit his obit:
http://the.honoluluadvertiser.com/article/2007/Oct/05/ln/hawaii710050375.html
EDIT: images of my surfboard and my bike: