The Moderate Voice's Emergency fundraiser (URGENT): GOAL REACHED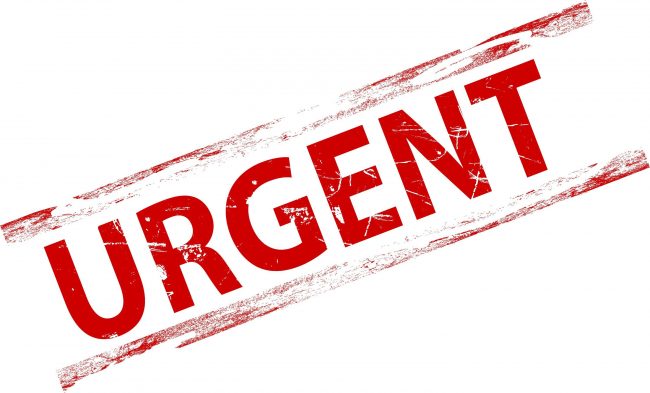 As of this moment, TMV has raised $2885 in the fundraiser. The goal is reached. Many thanks to all who contributed, and to TMV commentor and occasional contributor JDLEDDELL who double matched many of the donations to help bring the fundraiser to an end. We'll offer a special thank you post this weekend. TMV will debut with an almost completely new site in a few weeks.
And, it goes without saying, any donations made during non-fundraiser times are a huge help — although the new site will better accomondate vital advertising so it pays for itself.
IMPORTANT: TMV commentor and occasional contributor JDLEDELL has now offered to DOUBLE any money raised in this fundraiser until TMV reaches its $2800 fundraising goal.
The Moderate Voice is now doing an EMERGENCY FUNDRAISER. The goal is to raise $2800. We'll be running this same post periodically, until we reach our goal. UPDATE: As you'll read below, TMV paid $2800 that was borrowed. The fundraiser to replace the non-TMV money is more important than ever. This money is going to pay back the $2800 LOANED to TMV for the emergency fee, and also pay for the new design — which should be in place within a few weeks.

The latest totals: A major advance on Monday..

GOAL: $2800
***********
DONATED SINCE FUNDRAISER BEGAN 5/16/2017: $2885
Donations yesterday: $575
–$125 donations DOUBLE MATCHED jdledell $250 = $375
PLUS $200 in donations late Monday.
*********************
6/13: jldledll DOUBLED the $200 to add $400 more. (A TYPO YESTERDAY SAID IT WAS MATCHED WITH $200 but it was DOUBLE matched).
*******************************
6/14: $75 DOUBLE MATCHED by jdledell $150=225 TOTAL
6/15: $435 in donations received.
*******************************
REMAINING NEEDED: $5
************************************
Many at TMV know the reason, which we have advised not to go into here (those who really want to know can email me). But TMV recently had to pay on short notice $2800 and there was not enough in the TMV account so it was borrowed from another source.
Meanwhile, due to fierce DoS attacks and more hacking attempts, our planned redesign is taking longer than expected and at one point one extra person. This new redesign will be enhanced security, to be bettered adapted for cellphone and tablet viewing, and also to update TMV so it can get more ads. The current reconfiguration has forced TMV to turn some advertisers down.

HOW YOU CAN HELP
1. Donate via the donate button (you can use a credit card). This goes into paypal and is then placed into the TMV BoA account (other banking by yours truly is with Chase). You can find the DONATE button on the right side of the site.
2. If you do Paypal like a several readers did, set up a recurring payment of $10 or $15 (although the goal of this fundraiser is to raise $2800 asap).
3. If you know of anyone who likes TMV or of a group or person who likes its concept enough to donate a generous donation please pass the word along (a donation will not influence the kinds of posts).
Updates will be posted (this post redated) on most days of the week until the goal is met.
Several people on TMV are awe of the emergency issue and the amount of time it is taking to straighten out all of the site's issues and redesign it. Some of the donations from this drive will be used to pay for the unexpected extensive work in getting the new design in place.
FOOTNOTE: Here's what the popular progressive website Daily Kos is doing with its fundraiser: "It's May 30 and Daily Kos is still $65,085.63 away from our May goal. Can you chip in $1 to support the team that brings progressive news to your inbox every day."
TMV seeks considerably less than that and the fundraiser is asking to meet immediate needs (although getting $50,000 for the TMV bank account would solve all of our problems!