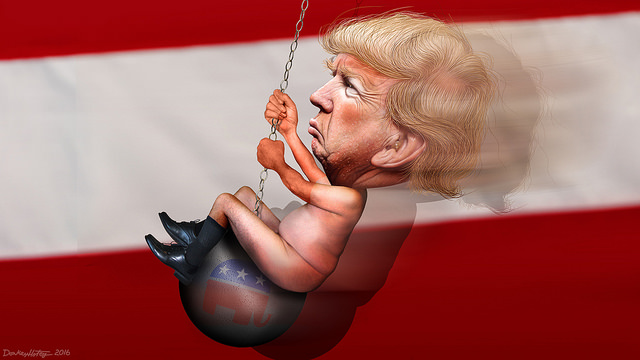 "Saturday Night Live" has a great movie trailer, promising "a Republican 'patriot' who will [finally] put country over party."
The only problem, it hasn't found the lead character yet who will stand up to Trump.
Read more here, and watch it below.
Perhaps one day "To Be Determined" will be a Republican man or woman determined to be a game changer for America's sake.
Lead image: Donkeyhotey.com
Click here for reuse options!


Copyright 2017 The Moderate Voice