Children devastated by Fukushima deserve more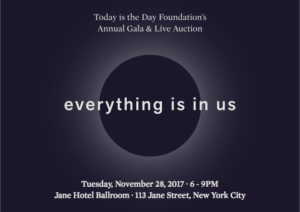 A Manhattan-based Japanese artist Noritoshi Hirakawa is battling against rising odds to help some of the many children devastated by nuclear fallout from horrific Fukushima disaster of 2011.
He fears that Fukushima's 380,000 children are being forgotten even as the sequels of radiation continue to grow.
Since 2014, Noritoshi's TODAY IS THE DAY foundation has run Art Retreat Exchange programs for children aged 9 to 12 years from Hirono town, 16 miles away from Fukushima Daiichi Nuclear Plants.
He is trying to help the Fukushima children with trauma care and reduction of internal radiation contamination. He is also trying to reach people who may be interested in helping to save those children.
TODAY IS THE DAY is a tax-exempt body with 501(c)(3) status in US. It is holding a gala entitled "Everything is in Us" in New York on November 28, 2017 to highlight Fukushima's impacts on children and raise funds as possible. (Tax-exempt Benefit Gala tickets at Manhattan's Jane Hotel Ballroom can be purchased at https://titd-fall-gala2017.eventbrite.com).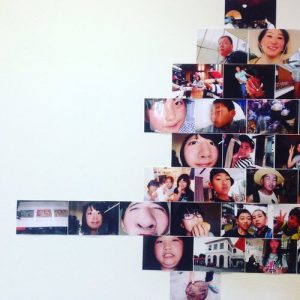 Because of the tsunami on March 11th, 2011, some 70% of Hirono and surrounding areas were under sea water. The damage to Fukushima released 4,023 times the radiation caused by the Hiroshima atomic bomb (which had a fatality rate of 200,000 people).
Cancer patients increased by 6000 per cent in the Fukushima area in 2015, four years after the disaster. This year, the TODAY IS THE DAY art therapy program detected Cesium 137 in all 20 participating children's bodies, aged 9 to 11 years.
The 1986 nuclear disaster in Chernobyl spread 75% less radiation than Fukushima. And it took seven years of waiting till 1993 for the 47,000 Chernobyl children to be diagnosed with congenital anomalies.
It takes so long because disabilities in children grow over time into diseases of the nervous system, birth defects and mental illness. Scientists think that only 20% of babies born to affected mothers are healthy.
Similar or worse health effects are anticipated in the 380,000 Fukushima children, including severe diseases like leukemia, anemia, thyroid malfunctions, digestive system diseases, tumors, cerebral palsy, eye problems, blood circulation issues, respiratory diseases and lung cancer etc.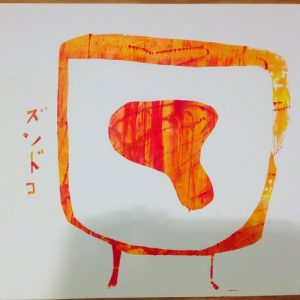 The fourth Art Retreat Exchange Program entitled "Miracle Kutchie Experience 3" took place for 14 days in Singapore in July-August 2017 and will continue till February 2018 in Fukushima. (<https://www.todayistheday-foundation.co>).
"Miracle Kutchie Experience" was introduced at American Art Therapy Association Conference on November 9, 2017 as a program of trauma care for children using Art Therapy. It works for any children who are victims of disasters, wars, accidents, earthquakes and tsunami etc.
The current program is a pilot for an international network of Art Therapy to treat disaster-related trauma from an early age. It applies to any children suffering mental or other trauma and can be associated with other non-profit humanitarian organizations.
Since Art Therapy is non-verbal and unrelated to language, it is especially helpful for young children anywhere in the world who have limited expression using verbal communication.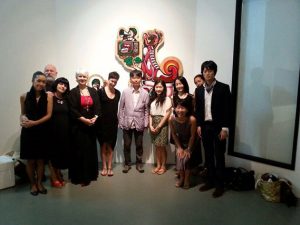 Jim Luce, the founder of The James Jay Dudley Luce Foundation, and Jonathan Granoff, a 2014 Nobel Peace Prize nominee will be among guest speakers at the Benefit Gala.
Many artists have offered support to the art therapy programs of TODAY IS THE DAY, including Kiki Smith, Same Durant, Cecily Brown, David Reed, Lawrence Weiner, Olivier Mosset, Sam Durant, Verdinana Patacchini, Tsuyoshi Ozawa and Walter Robinson. The Benefit committee includes Paul Miller, Eve Harrison, Gianni Jetzer, Ludovica Capobianco, Alice Aoki, Ayakamay, Ute Meta Bauer and Diana Picasso.
Sotheby's Jennifer Roth will conduct a live auction while bidding and silent auction for this year's list of artworks will continue at Paddle8.com (https://paddle8.com/auction/today-is-the-day/).
(Disclaimer: I am associated with TODAY IS THE DAY.)