You don't know BHO (Guest Voice)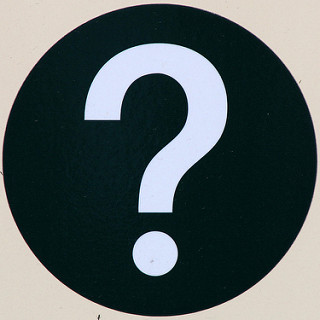 You don't know BHO
by Jordan Cooper
Jamie the entertainer, Gucci the idiot.", said by rapper Radric Davis in Jamie Foxx's Speak French in the first year of President Obama's first term. This was a really witty line by Radric Davis. I think he was talking about the mistakes in his life and the harsher sentences medium to dark toned blacks face in the criminal justice system. Also, he was speaking on Jamie Foxx entertaining people like a minstrel show in the 19th and 20th centuries.
These two categories black people identify with the most. We love our music and we are incarcerated at a higher rate than ever. So we are making a fool of ourselves for entertainment and sadly due to our ignorance. President Barack Hussein Obama embodies both of these categories politically. He sings Al Green, mentions Lil' Wayne, and doesn't release his academic transcripts. Therefore, people are questioning his intellectual acumen like Donald Trump and several public figures are questioning his seriousness of the presidency. One thing Obama might be trying to do seriously is be totally African-American ethnically and possibly racially in his mind. However, that's one thing he can't do racially because if it were antebellum times he would be considered a mulatto and sold cheaper than medium to dark skinned slaves.
Then, when you see how he was educated and who he interacts with in his recreational activities today, he would be considered an elitist unlike over 90 percent of blacks that voted for him in 2012. He went to Ivy League schools for undergrad and grad school. He played basketball with a Duke graduate every morning for 5 years.
Yet, we treat him like he went to an HBCU and he didn't even speak to the NAACP last election cycle. He basically told blacks our vote was in the bag. Noted author Toni Morrison said Bill Clinton was the first black president due to the way he grew up and acted in the Oval Office. Basketball commentators said NBA player Jason "White Chocolate" Williams was playing basketball like a black kid and gave him a nickname alluding to that. Oodles of people in the black community have given them A1 credit to have a voice in it without them participating sufficiently in the black community.
Yet, there is an Egyptian scientist named Moustafa Hefny who is begging to be allowed to be black on some government papers but the White House's Office of Management and Budget's Directive 15 won't let him. Obama has been an amazing actor for the establishment because blacks are suffering more than ever job, debt, and family wise. Well, I guess Hollywood did get a empty white man to play our part.
Jordan Thomas Cooper is a 2015 graduate of the University of South Carolina with a degree in History and a 2010 graduate of the RealEstate School of Success in Irmo. He is the first African-American to serve in both the governor and lieutenant governor's office as an aide and first to serve in the Inspector General's Office in S.C. (Haley) He is also the first person to serve in the top three offices in the gubernatorial line of succession in South Carolina (Haley, Bauer, McConnell). He says research shows he is the second black presidential campaign speechwriter in American history and the first for a GOP presidential campaign (Bush 2015). He also played football for Coach Steve Spurrier.
photo credit: question mark via photopin (license)