Cruz's Cynical Move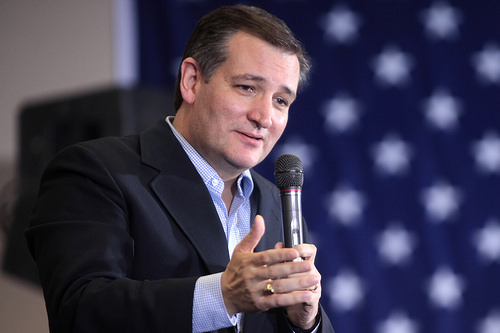 Senator Ted Cruz's announcement that he has chosen Carly Fiorina as his vice presidential running mate is both desperate and cynical.
It's a move clearly designed to create a speed bump in the California GOP primary. The "bump for Trump" is Cruz's Hail Mary pass, thrown in hopes that Fiorina can draw enough Republicans in Cali to bring an upset.
Because Fiorina, who lost when she ran for the US Senate from California, has no chance of making the Golden State turn red in November, one can be sure that this move has nothing to do with the general election.
And unlike when Ronald Reagan announced his selection of Pennsylvania's liberal Republican senator Richard Schweiker to be his running mate prior to the 1976 convention, Cruz has no realistic chance of stopping Trump as Reagan did have of stopping Ford back then. Furthermore, as journalist James Oliphant points out, Reagan's move was designed to expand his base of support, surrounding incumbent President Gerald Ford from the right that Reagan occupied and from the left from which Schweiker came. Cruz's choice of Fiorina doesn't budge Cruz's negligible appeal.
Cruz is only delaying the inevitable.
pho/a>to credit: Ted Cruz via photopin (license)<