World War II Heroes, 'Never Forget'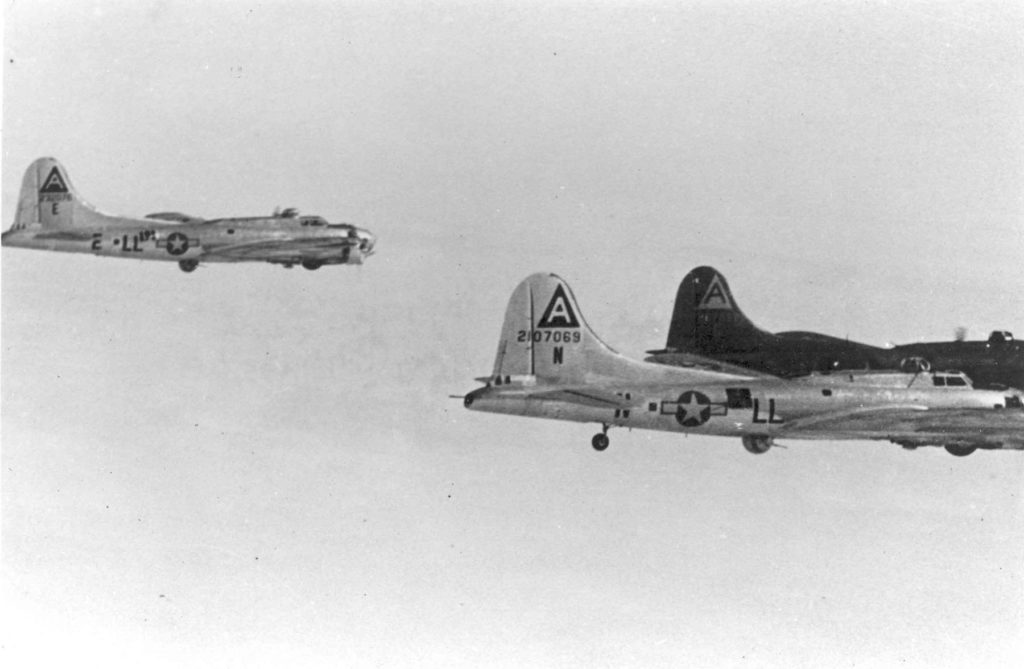 I love stories about our World War II heroes, those amazing members of the "Greatest Generation."
I have had the honor and the pleasure to write many stories about them.
Several of them have been about a good friend, John Tschirhart, a B-17 bombardier who flew 35 combat missions over Nazi-occupied Europe and who, during the late years of his life, spent a lot of time and effort hoping to make a film about the romantic side of his WWII tour of duty.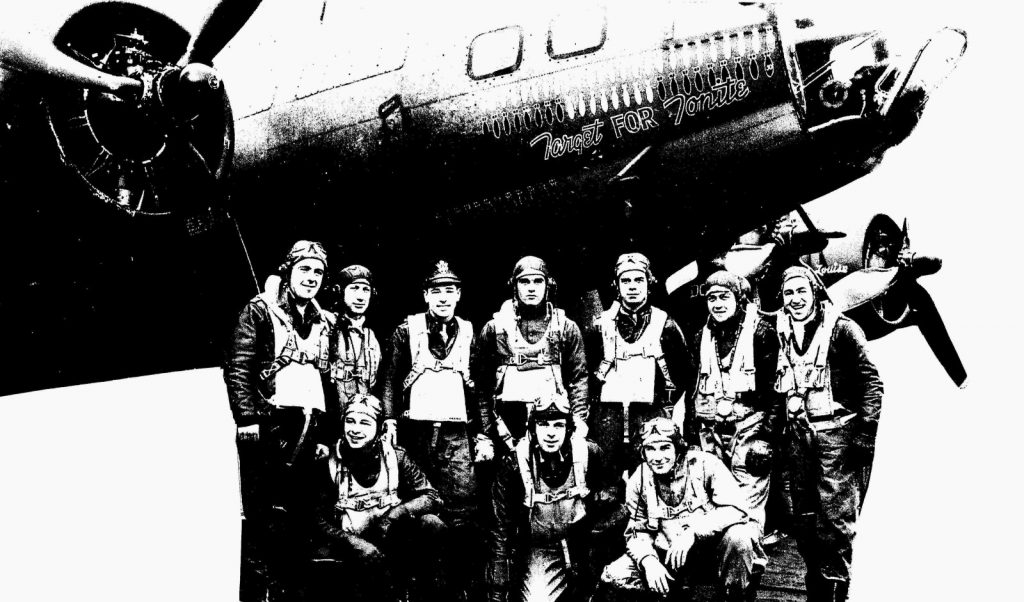 John Tschirhart, bottom row, left, with his B-17
John passed away in October 2016 at the age of 95. Among the many honors John received is the Knight in the French Order of the Legion d'Honneur, France's highest distinction, for his World War II service on French territory.
Another friend, Millie Darlymple, while not in combat during World War II, contributed to the war effort by answering our country's call for women pilots to serve at home to free male pilots to fight the war overseas.
Millie was part of that brand new, "experimental" Army Air Corps program called "WASP" for Women AirForce Service Pilots. Among the decorations Millie received was the Congressional Gold Medal.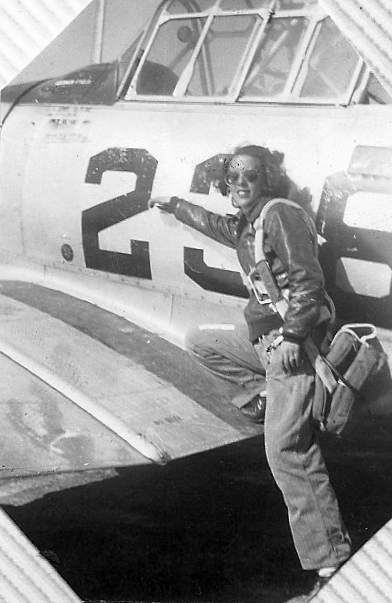 Millie climbing aboard her AT-6
Millie made her final flight in 2012 at the age of 92.
While these two members of the Greatest Generation received their well-deserved honors in a timely manner, sometimes it takes many years and – as in the following two cases — a very small item to finally bestow homage and recognition on other heroes of that "conflict" which took place more than 70 years ago.
Take Lt. Claude H. Weid, the co-pilot of an Army Air Corps C-46 "Commando" aircraft that, on May 23, 1945, just 15 days after Germany surrendered, plunged from the skies just outside the village of Taillefontaine, near Paris, with one of its two engines on fire.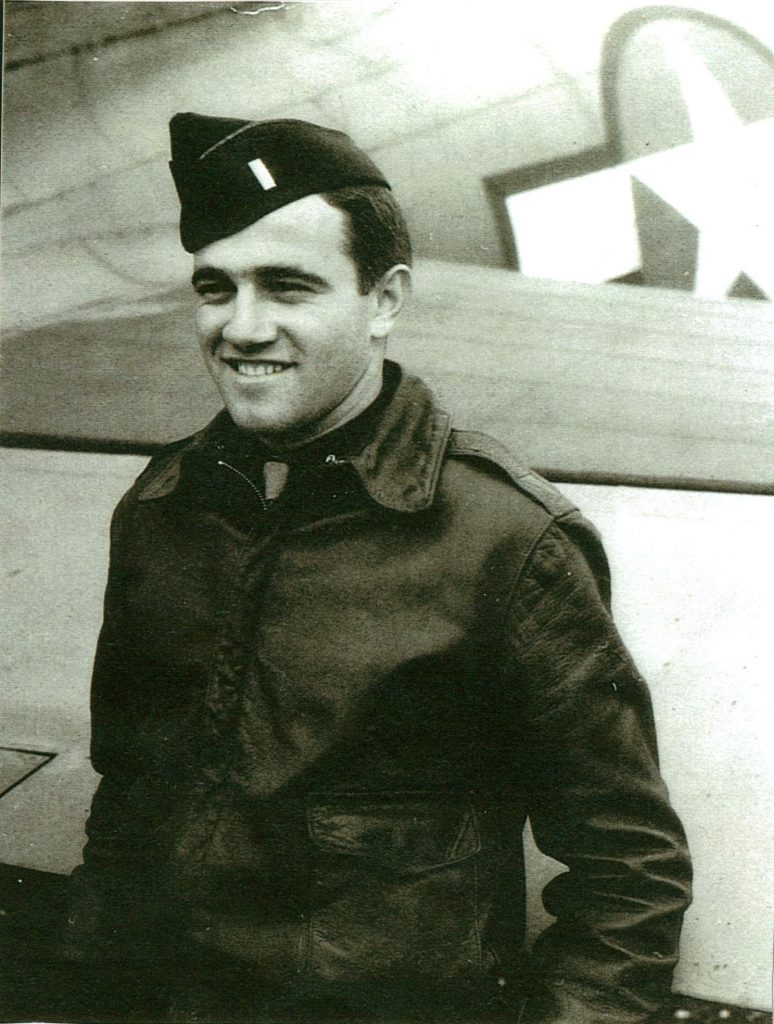 Lt. Claude H. Weid
The crash killed all on board, including Weid, three other crew members and 40 wounded American soldiers and repatriated prisoners of war being flown to hospitals in the Paris area.
While for the next 57 years residents of the French village of Taillefontaine placed flowers at the site of the horrific crash, not knowing who or how many had perished, in our own country almost six decades would go by before the story of the men who gave their lives in that field in France was told…thanks to a ring.
Please read here how the find of a badly crushed ring and "ID" bracelets by a young French boy at the C-46's final resting place years ago, led to the proper memorialization of Lt. Weid and the other Americans who gave their lives on French soil 73 years ago.
More recently, the recovery of a military dog tag in the wreckage of a B-17 bomber that ditched in the Mediterranean Sea off the island of Corsica in 1944 after being hit by German fighter planes has led to contacting and recognizing one of the survivors from that fatal crash and will hopefully lead to the award of the Silver Star to the B-17's bombardier for his valor during the Flying Fortress' final flight.
In this week's Air Force Times, Kevin Simpson tells the fascinating story of how Armand Sedgeley, now 96, the bombardier on that fateful flight recalls those long-ago events "with the clarity of the raw, 22-year-old Army airman he was on the day he fell from the sky over Italy."
It is a must-read story for anyone interested in the valor, dedication and devotion to duty displayed by so many members of that Generation.
But it is also the story of how some — in this case John Fine, marine biologist, experienced diver, lawyer and former diplomat — do everything to connect with and honor "those lost as well as those who survived" the many tragedies of World War II.
In the case of Armand Sedgeley, it was again a small object at the bottom of the Mediterranean that "…amid a cloud of silt caused by [Fine's] fanning the floor of the aircraft while his air bubbles loosened debris on the ceiling…swirled up before him." An object that turned out to be a dog tag, and which for Fine became "an irresistible quest."
In his words:
As I looked at the wreckage, I knew men have lost their lives there who were just out of their teens, men in their 20s…Something had to be done. We can't forget those that saved the world from fascism. We can't forget them. I was determined that we would not forget them.
Lead photo: B-17s in flight in 1944. U.S. Air Force photo