Weaponizing Grief: A Counter Argument?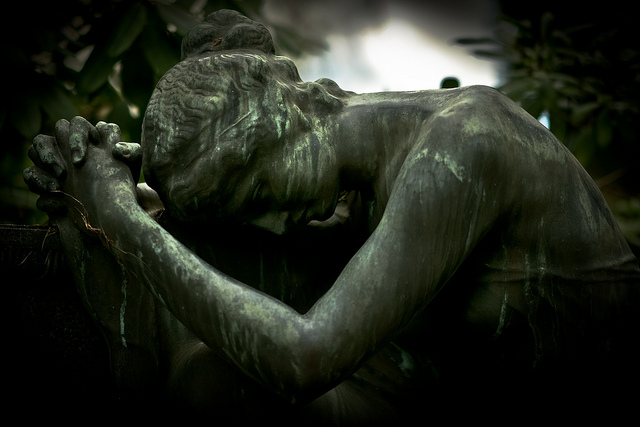 Wile the term "weaponizing" has been part of modern military jargon for the past seven decades or so and while ancient armies have used the concept within a military context in one form or another, the Trump administration has raised "weaponizing" as a "narrative" to an art form.
In particular, the weaponizing of anger and grief.
The most recent example is Trump's grotesque politicizing of the tragic death of young Mollie Tibbetts, allegedly at the hands of an illegal immigrant, clearly intended to fan anti-immigrant sentiments and emotions.
Even the father of Mollie has condemned such callous distortion and corruption of "Mollie's tragic death to advance a cause she vehemently opposed…"
But, should family members of victims who have experienced such tragedies in public "get to control the narrative"?
Fox New commentator and Newsweek contributing editor Peter Roff does not think so.
Here is his rationale:
• Such events are "meaningful" and "interesting to the public." Just look at the ratings.
• Any resulting changes in immigration policy because of such a public debate, in whatever direction, "might give meaning to her life—or at least to her death."
• Besides, "it's unlikely the pleas of a grieving father will be enough to dissuade advocates on all sides of the immigration debate from invoking Mollie's name. Her story is too well-known and powerful for it not to be."
In addition, Roff claims, such debate points out the "flaw in the system": That Americans should not have to "contribute to the costs of incarcerating these killers for life in the comparative luxury of an American prison." Rather, this "special kind of crime," committed by someone who is not a U.S. citizen or resident alien, should be "a federal crime punishable by death."
Roff concludes:
Will this bring back Mollie Tibbetts or assuage her family's grief? No. Nor will it help heal the wounds of any of the other families who have lost loved ones to similar criminals. But it would be a step in the right direction of potentially preventing any more grieving families in the future.
At this point, it might be pertinent to point to research and to a number of studies that clearly illustrate, "Undocumented immigrants are considerably less likely to commit crime than native-born citizens, with immigrants legally in the United States even less likely to do so."
However, this does not fit the Trump narrative that weaponizes grief and fear to demonize Democrats and to justify its cruel and un-American immigration policies.
Draconian, arbitrary and perhaps absolutist as Roff's suggestions may be, he at least does not differentiate what country these criminals are from or what the color of their skin is.
That certainly cannot be said about Trump's cruel and bigoted immigration policies that have a laser like focus on Muslim countries, "shithole countries" and those "rapists" from south of the border with policies that even include the inhumane separation of children from their parents for the sake of "zero tolerance."
We must and will continue to write about Trump's weaponizing of grief because, as Roff notes, such is "meaningful" but, more important, because we cannot let Trump "control the narrative," a narrative that is so wrong and so despicable.
Lead image, credit x1klima flickr.com