The Vulgarity of Trump: Mocking Mothers as Dogs…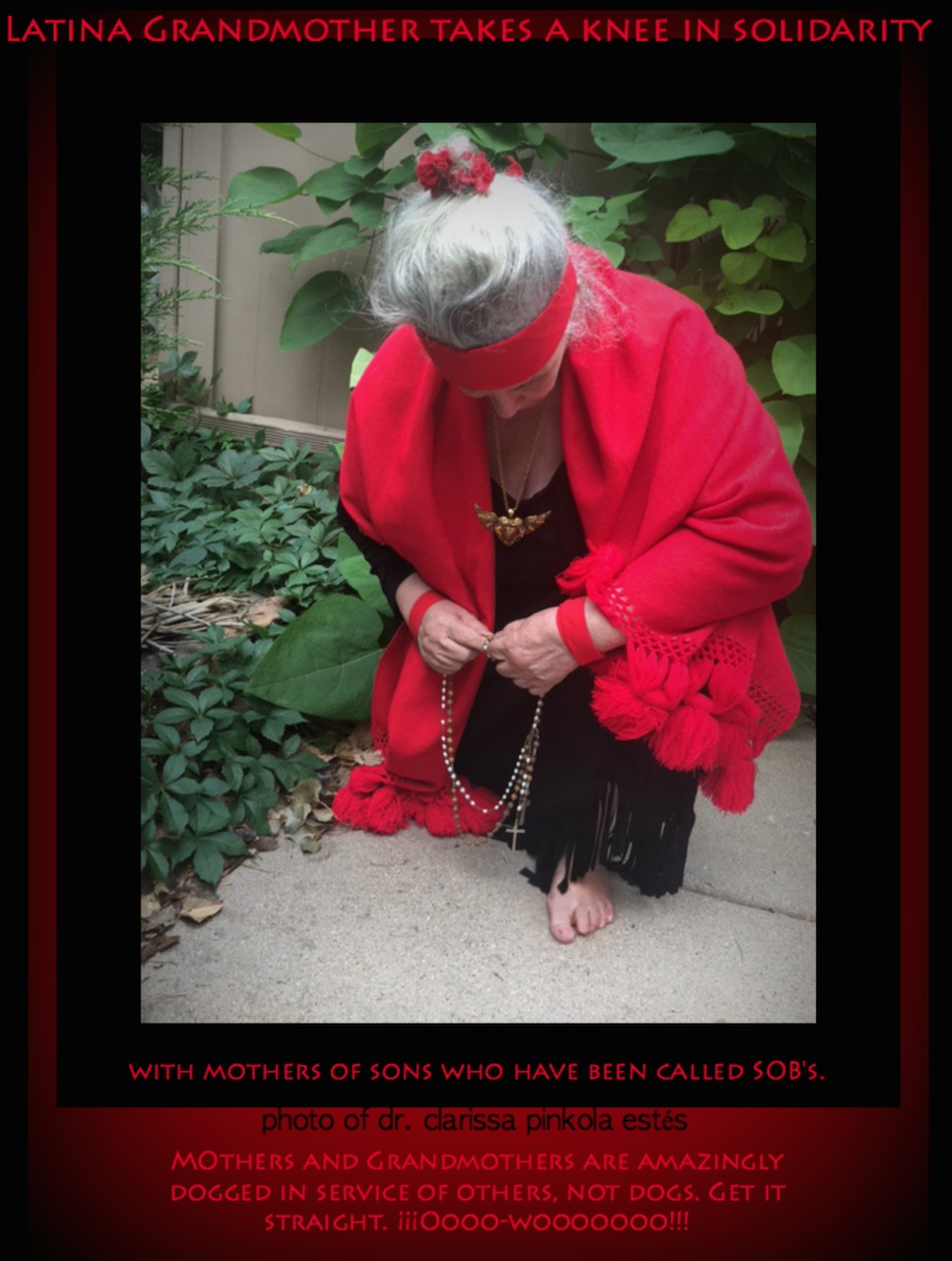 It need not be repeated; calling persons sob's who are not fanning trumpian lastest notions.
In our Mexica/Mestizo traditions, sometimes, prayers are made to push back, to state that more than name calling, that good souls are charged with sheltering the good of the world in their own small ways, in this case standing with the fierce and loving mothers of the world, taking a knee, that the mothers ought never be called 'dogs' –nor their children, their sons or daughters, be called the offspring of a dog.
I do note that dog is G-d spelled backward, and as far as I am concerned, the sons and daughters are indeed that: daughters and sons of G-d. And of mothers who have walked with them all…
Image here is your own Dr.E. praying the double rosary, beside the twigs donated from a red tail hawk nest just a few feet to the left. Making images of oneself is most often avoided in our traditions, but these are strange times, calling for many different kinds of actions… Image was made on Sept 26, 2017
Hang in there. Everything toward Love, counts. Tikkun Olam, repair of the world soul within your reach…
Image: "Latina Grandmother Takes a Knee in Solidarity… with Mothers Whose Sons are called SOB's", ©2017, c.p. estés, all rights reserved.