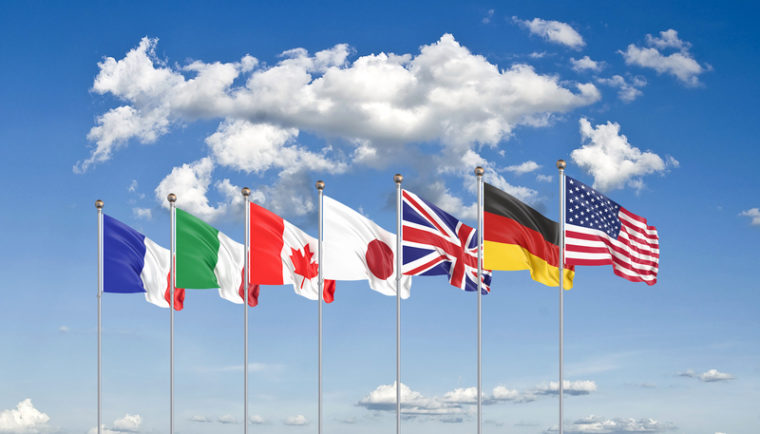 United Nations chief Antonio Guterres urged G-7 leaders from the world's seven richest countries not to "ignore the fact that more than half the world – the vast majority of countries – are suffering through a deep financial crisis."
"The crushing economic impact of the COVID-19 pandemic, the climate crisis, Russia's invasion of Ukraine, unsustainable levels of debt, rising interest rates and inflation are devastating developing and emerging economies. Poverty and hunger are rising; development is sinking," he warned.
In his view, these problems have three dimensions: moral, power-related, and practical. On the moral level, there is a systemic and unjust bias in global economic and financial frameworks in favor of rich countries, which is generating great frustration in the developing world.
To alleviate the situation, the International Monetary Fund (IMF) allocated $650 billion in Special Drawing Rights – a special IMF currency – during the pandemic. But the rich G7 countries, with a population of 772 million people, received $280 billion. The poverty-stricken African continent with 1.3 billion people received only $34 billion.
"And this was done according to the rules. It was done by the book, but from a moral point of view, there is something fundamentally wrong with the rules themselves," he said.
This system's unfairness is illustrated by the fact that around the world, fifty-two indebted countries are in technical default, at high risk of default, or face extremely expensive market financing. Some poorer countries do not qualify for concessional funding and have no access at all to debt relief.
On the power dimension, he pointed out that international financial institutions, also called Bretton Woods institutions, and the UN Security Council, which deals with issues of war and peace, reflect the power relations of 1945 when World War II ended.
"And many things have changed since then. The global financial architecture became outdated, dysfunctional and unfair," he noted. "It's time to reform both the Security Council and the Bretton Woods institutions."
However, reforming the institutions and redistributing power in line with the realities of today's world is anathema to many US and European politicians so his advice may fall on deaf ears.
On practical issues, even within the present unfair global rules, more can be done to support developing economies. The UN has made several proposals for more funding to accelerate achievement by 2030 of Sustainable Development Goals decided by a global summit in 2015.
This, too, is unlikely now since the US and its G-7 partners have diverted huge sums from their foreign aid budgets to provide support for Ukraine in its defensive war against the Russian invasion.
Actions to help developing countries to mitigate climate change have also slowed down. "With the present policies, we are heading for a temperature rise of 2.8 degrees by the end of this century. The next five years are likely to be the hottest on record," he said. "Climate action is working but not enough and we are clearly off track to limit temperature rise to 1.5 degrees Celsius by the end of the century."
The UN has proposed an "Acceleration Agenda" to make up for lost time. It calls for all G7 countries to reach net-zero as close as possible to 2040, and for emerging economies to do so as close as possible to 2050.
A proposed Climate Solidarity Pact calls on all G7 countries to increase funding to "stay within the 1.5-degree limit of global heating". This requires faster timelines to phase out fossil fuels and ramp up renewable energy sources.
He urged developed countries to provide the $100 billion US dollars per year they promised earlier to poorer nations for green energy investments.

Photo 179952505 / G7 © Evgenia Sudakova | Dreamstime.com