Trump Spelunking (Column and Cartoon)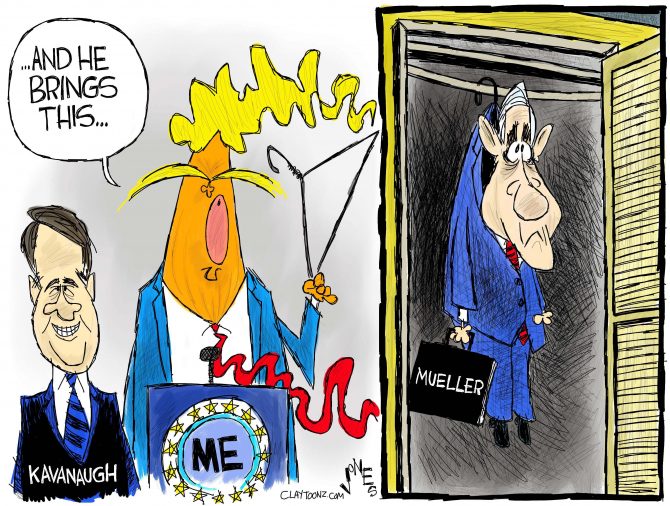 The world was uplifted by the news that all 12 of the Thai soccer players trapped for nearly three weeks inside a cave were finally rescued.
It was a challenging rescue for even the most experienced divers, as the tunnels leading the boys were narrow and flooded during Thailand's rainy season. During the rescue, each boy was underwater for two to six hours. One Thai diver lost his life during the rescue. Australia sent a 20-strong rescue team. Help was also received from England, Denmark, China, and the U.S.
Congratulations were sent to the Wild Boar soccer players from around the world. America's own wild bore also sent congratulations, through a tweet.
Yes, Donald Trump who has initiated a zero-tolerance policy for immigrant children and toddlers, who he has accused of being gang members, separated them from their parents, detained them in baby jails, used them for political leverage, and has missed a court deadline to reunite them with their parents, cares about the fate of children.
It is nice that there are at least some children Trump can express empathy for. And, with his tweet he can benefit from Asian children other than the ones who make his ties.
Email Clay Jones at [email protected]