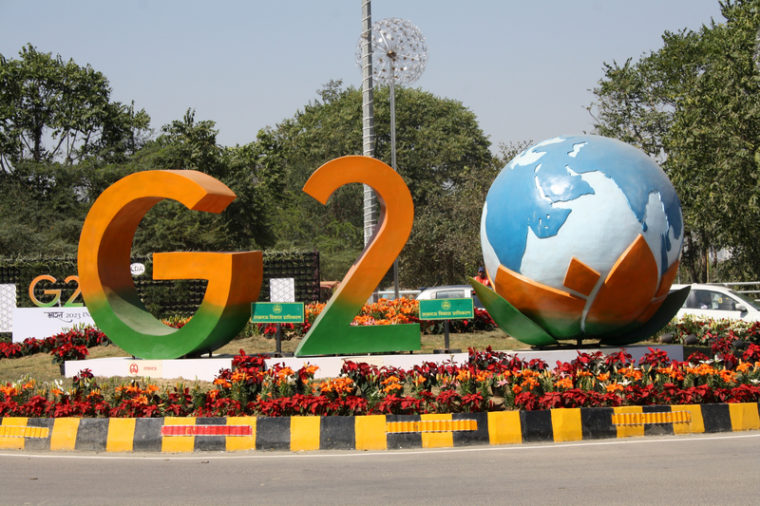 The forward-looking gains for the global south announced within the G20 summit's first minutes were rooted in positive chemistry between Indian Prime Minister Narendra Modi and President Joe Biden.
United Nations Secretary-General Antonio Guterres called it a "pivotal summit" because of its far-reaching agreements to benefit developing countries, including expanding international funding to meet the costs of climate change.
European Commission President Ursula von der Leyen termed as "historic" an agreement to build a new sea-rail trade and digital corridor from India through Saudi Arabia and Israel to Europe, which could cut transport time and costs by up to 40 per cent. For the first time, Israel would participate in a major logistics network across the Arab Gulf.
In another first, the world's most important leaders said jointly they would "welcome all relevant and constructive initiatives that support a comprehensive, just, and durable peace in Ukraine".
For months, Modi's domestic and international critics had built expectations of summit failure that would deal blows to his prestige and India's ambitions.
They dwelt on allegedly unbridgeable divides between the West and rest over the war in Ukraine and derided Modi's ability to lead the global south by coaxing concessions from the West.
They were flummoxed when Modi declared consensus at the summit's start on all the diplomatically fraught economic, financial and societal issues on the G20 agenda. Remarkably, there was consensus on how to reference the Ukraine war.
Some critics pounced on the absence of blame for Russia's aggression in Ukraine but they were soon disarmed by Biden's national security advisor, Jake Sullivan.
"From our perspective, it (the declaration) does a very good job of standing up for the principle that states cannot use force to seek territorial acquisition or to violate the territorial integrity and sovereignty or political independence of other states," he told reporters.
The core of Modi's success was in retrieving G20 from the edge of irreconcilable divisions and potential irrelevance. Notably, the leaders declared that "G20 cooperation is essential in determining the course the world takes…We meet at a defining moment in history where the decisions we make now will determine the future of our people and our planet."
In a first, Modi succeeded in obtaining a pledge to "integrate the perspectives of the developing countries into the G20 agendas". This is a turnaround from the inequity and neglect usually handed down to the global south.
Underlying Modi's success was Biden's trust. After a personal meeting at his residence before the summit, both issued a promise to further deepen the US-India relationship "based on trust and mutual understanding." A summit failure could have shattered that relationship, which both sides want to deepen because of their apprehensions of China's Xi Jinping, who did not attend.
The declaration's preparations included over 200 hours of non-stop negotiations, 300 bilateral meetings and 15 drafts. They were preceded by 200 conferences among ministers and high-level officials through 2023.
Biden and his key G7 allies, all of whom attended the summit, held back from turning Ukraine into an insurmountable hurdle. A failed summit would have intensified criticism of the West since the Ukraine war is sliding into protracted attrition that could worsen economic distress across the global south.
Biden wanted to avoid further loss of trust with the global south, especially in light of the string of seven military coups in west and central Africa since 2020, including the latest in Niger and Gabon.
Failure in Delhi would have written G20's epitaph at a time when China is trying to dominate BRICS (Russia, China, India, Brazil and South Africa) and enlarge it to challenge the current US-built global order.
To avoid Beijing's power grab, Biden came with an agenda of bolstering Modi to re-open pathways for rebuilding trust with global south countries especially in Africa. The 55-nation African Union was admitted to full membership of G20 in Delhi, similar to the collective membership held by the 27-nation European Union.
Biden came to India with a promise of up to $200 billion in new development funds achieved by leveraging loans from international institutions for climate change, food security, public health and other infrastructure needs.
Importantly, Modi kept the declaration's focus on future achievements. It included new positive measures on vexing issues of global debt, insufficient investment and overhaul of institutions like the World Bank and International Monetary Fund. It promised expansion of digital technologies in the global south.
Photo 269296617 | G20 © Sanjiv Shukla | Dreamstime.com