What a Novel Concept: Honor and Character in Our Politicians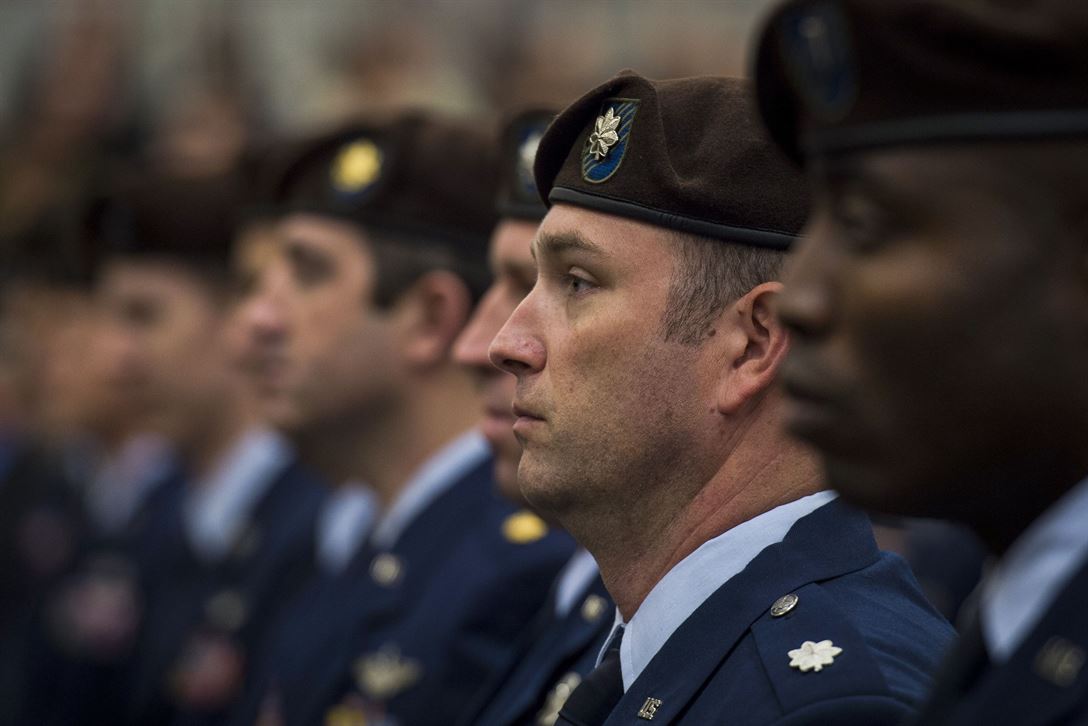 Our country has serious problems. Depending on one's political and moral views, the problems will be seen differently, but most Americans, regardless of party affiliation, agree that our government has become hopelessly dysfunctional.
A relatively new organization dedicated to help elect veterans to public office sees "the problems" as follows:
Our country has been ripped apart by hyper-partisanship. We are a country where political leaders can't even talk to each other, compromise, or get anything done. Debilitating partisanship in Washington is near a record high.
That organization, simply but powerfully named "With Honor," has made its mission to help elect principled next-generation veterans to office who will work in in a cross-partisan way to solve "the problems" by fixing a Congress that has become so broken.
But why would veterans be able to bring cooperation, bipartisanship and, most important, results where the current crop of politicians is failing?
With Honor and its supporters point to the following factors:
• Veterans already know how to put country above self. It is at the core of their mission and profession.
• Veterans have already pledged an oath to support and defend the Constitution. By running for office, "they are honoring that lifelong oath by answering the call to serve again."
• Veterans often have a deeper appreciation of the gravity of national security decisions and, historically, have had "a significantly lower propensity to commit U.S. military forces to disputes overseas."
• In the military, mission accomplishment comes first. It must be performed with the utmost professionalism and a willingness to work together or "people will die." (According to With Honor, veterans have scored higher than non-veterans on The Lugar Center's Bipartisan Index, which measures how often a member crosses the aisle to sponsor or co-sponsor legislation.)
• When it comes to leadership, the veterans' training and experience have already prepared them for a lifetime of leadership.
• Through their experiences, "veterans often instinctively understand the cost of allowing the common good to be subordinated to our differences."
While veteran representation in Congress is near a historic low at 19%, it has not always been this way:
For much of the second half of the 20th century veterans represented more than half of Congress and although the veterans population has declined, the proportional decline of veterans in Congress "has been far more rapid."
In addition, 31 of 45 U.S. presidents have served in the armed forces, according to With Honor.
For all the reasons outlined above, With Honor will endorse – out of over 150 "next-generation veterans" running for Congress in 2018 – a slate of 25+ of the most capable candidates, Democrats and Republicans, who take a pledge to:
• …always speak the truth and prioritize the public interest above his or her self-interest.
• …respect his or her colleagues, focus on solving problems and work to bring civility to politics.
• …defend the rights of all Americans and have the courage to collaborate across the aisle and find common ground.
Retired admiral Mike Mullen, former chairman of the Joint Chiefs of Staff, and Elliot Ackerman, a novelist and Marine Corps veteran, both advisers to With Honor, emphasize the solemn responsibility of taking our nation into conflict or war, in a USA TODAY column:
That this group is made up of veterans is also noteworthy, because the civil-military divide in our country has similarly risen to a place of moral hazard. A healthy democracy cannot be segregated from the military that serves it. As a new generation of veterans comes into public life, it offers us the opportunity to elect leaders who have experienced firsthand the implications of America's decisions to use force abroad. In years to come, the question will surely arise as to whether America should once again offer up its sons and daughters to war. Those decisions — above all others — should fall to those who can transcend the pernicious calculus of party loyalty.
To see the initial slate candidates endorsed by With Honor, primarily focused on races with upcoming Democratic and Republican primaries in March, please click here.
Please watch below how Rye Barcott, With Honor co-founder and CEO, explains this "novel concept" in U.S. politics: How a selection process for political candidates should start with character, values, integrity, civility and courage.
Lead image:DoD
—
Rye Barcott served with the Marine Corps in Africa, Bosnia and Iraq. After the Marines, he worked for the former CEO of Duke Energy, then co-founded and led Double Time Capital, a clean energy investment firm. He earned his MPA and MBA from Harvard, where he was a Center for Public Leadership Social Enterprise Fellow.