Why Walt Disney World is Better than Disneyland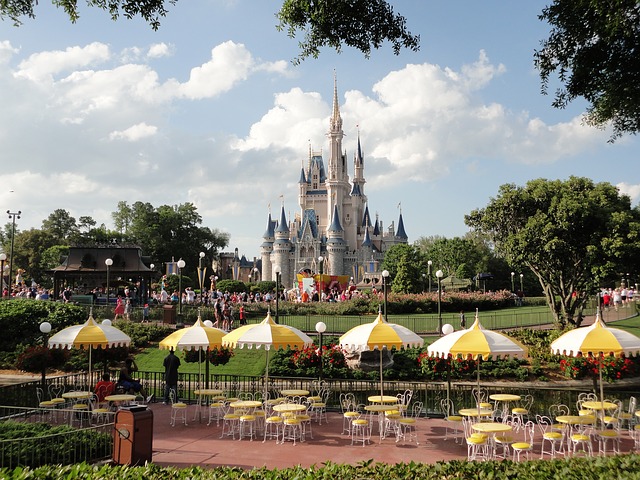 to this article, I would like to offer the following rebuttal. Here are thirty-three reasons why Walt Disney World is better than Disneyland.
1) Walt Disney World is more like a "world." In Disneyland you can see a lot of the outside world, especially on the monorail. I believe Walt Disney himself admitted this was a problem.
In Walt Disney World, even the highway signs are purple and "Disney" style. It feels like you are in another world.
2) Disney Must Sees, which is a 24hr Disney network in the Walt Disney World Hotels which also contributes to the feel you are in another "world."
3) The article in popsugar is not rare. There are many people who claim Disneyland is better than Walt Disney World. One topic I have never heard any of these critics raise is the castle. Sleeping Beauty Castle is no comparison to Cinderella Castle.
4) Many people claim Disneyland has a more impressive Fantasmic! Disneyland has a better dragon, and a better boat at the end. But at Walt Disney World, Fantasmic! takes place on a mountain, at Disneyland the action revolves around an island and a house. In Walt Disney World there are more villains and it really feels like they are all working together.
Disneyland had an Ursula prop at one point, as well as two "eels" at another point, but they have disappeared. At last report, most of the "Villain Segment" at Disneyland is almost all on the mist screens, except for the dragon.
5) Walt Disney World has Dinosaur- The Ride.
6) Disneyworld's hotels are better. The Yacht and Beach Clubs, The Boardwalk and Contemporary are all more impressive then Disneyland's Hotels. The Grand Californian comes close.
7) Walt Disney World has The Great Movie Ride
8) Walt Disney World has Spaceship Earth
9) Walt Disney World has the Star Wars Fireworks
10) Walt Disney World has the Sci-Fi Dine In
11) Walt Disney World has The 50's Prime Time Cafe
12) Walt Disney World has
Kilimanjaro Safari
13) Walt Disney World has World Showcase
14) Walt Disney World has a full aquarium next to Under the Sea with Nemo and Friends
15) Disneyland's Pirates of the Caribbean may have two drops and the reverse waterfall. But Walt Disney World has a more elaborate waiting area that takes place in a dungeon. And at Walt Disney World, the drop is more of a surprise.
16) Walt Disney World has the California Grill
17) Walt Disney World has Blizzard Beach
18) Walt Disney World has Typhoon Lagoon
19) Walt Disney World has the Coral Reef Restaurant
20) Walt Disney World has The Tree of Life
21) Walt Disney World has the Indiana Jones Epic Stunt Spectacular
22) Walt Disney World has cheaper hotels, if you cannot afford the Deluxe ones
23) Walt Disney World has beaches at a lot of its hotels
24) Walt Disney World has a restaurant inside its castle
.
25) Walt Disney World has Expedition Everest
26) Walt Disney World has a recreation of "Hollywood" at the Disney Hollywood Studios
27) Walt Disney World has the Boardwalk
28) Walt Disney World has the Hocus Pocus Spelltacular during Mickey's Not So Scary Halloween Party