Vietnam War POWs 'Inspiring America'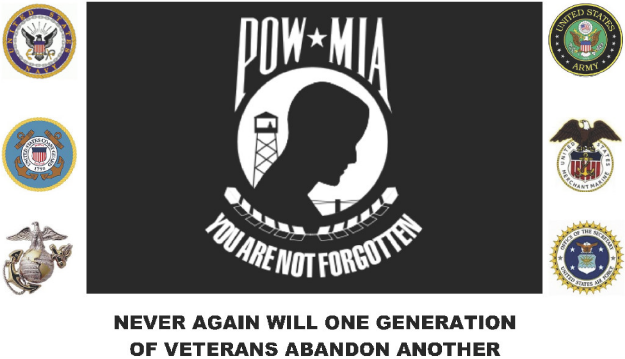 Yesterday, April 30, was the 42nd anniversary of the "Fall of Saigon," marking the end of that disastrous war.
Memories of that war are beginning to fade while at the same time we are preoccupied by the threat of perhaps even more calamitous conflicts. Thus I was not surprised by the little coverage this grim milestone gathered.
Two years before the Fall of Saigon, on February 12, 1973, the first of 591 U.S. Prisoners of War (POWs) began their long-awaited repatriation.
I was pleasantly surprised this morning to see a segment on these American heroes on MSNBC, narrated by Tom Brokaw.
Brokaw was looking back on an event he attended at Joint Base San Antonio-Randolph, Texas, March 30-31, honoring all POWs and missing in action service members from the Vietnam War.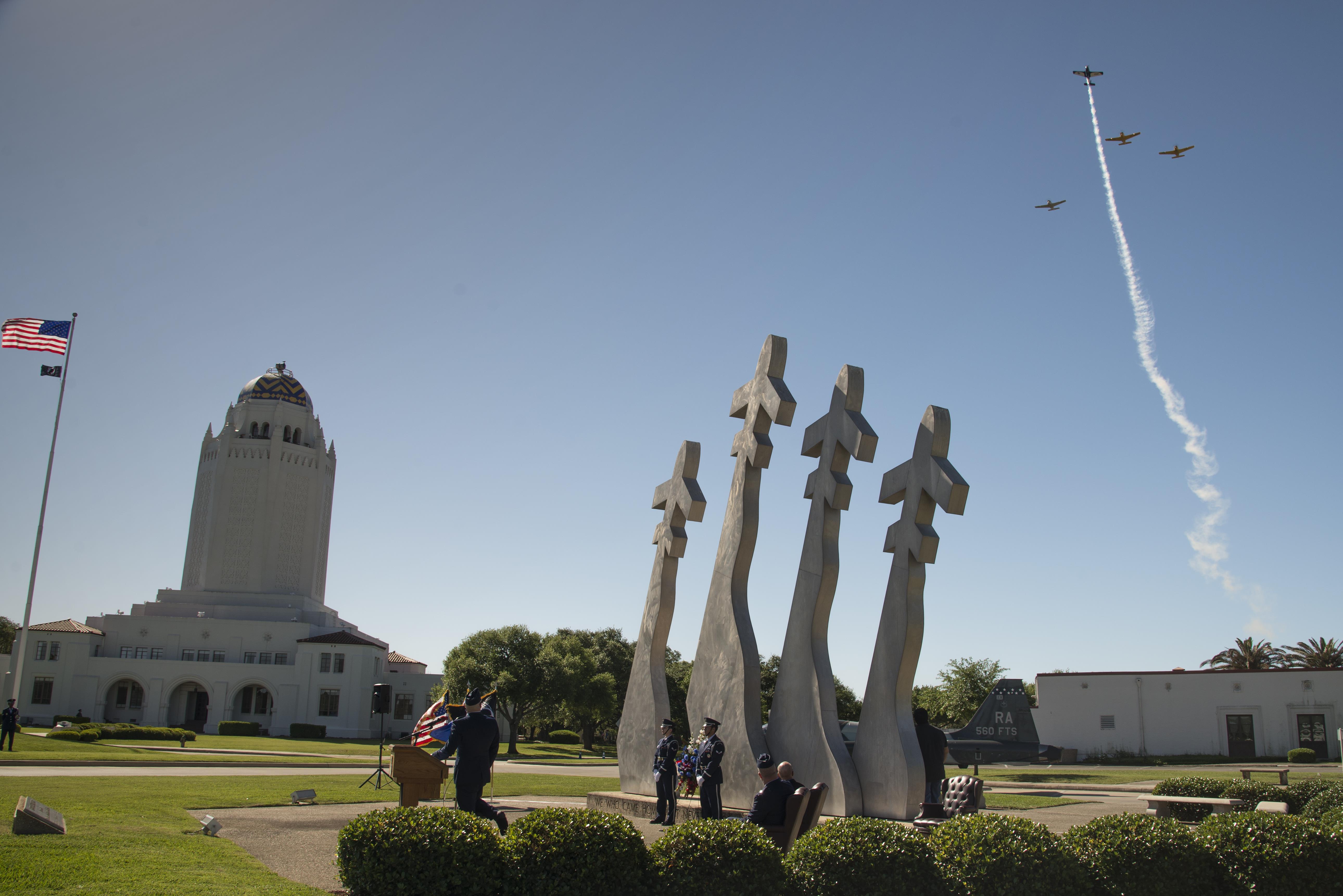 T-34 Mentors perform a missing man flyover during the Freedom Flyer Reunion wreath laying ceremony March 31, 2017, at Joint Base San Antonio-Randolph, Texas. The event honors all prisoners of war and missing in action service members from the Vietnam War. (U.S. Air Force photo by Sean M. Worrell)
While narrating the inspiring stories of bravery, patriotism and resilience of the gallant men brutally imprisoned at the "Hanoi Hilton," Brokaw focused on a little-known aspect of their imprisonment.
Most of us have heard of the "tap code" system taught in survival school which the prisoners used to communicate with each other. A means of communication that may have been key to the survival for some of these men facing sheer isolation, inhumane torture and desperate to stay in touch with their fellow POWs.
Perhaps less-known, however, is the remarkable story told by Brokaw of how one of the prisoners, a Spanish language "whizz," using the tap code system taught other prisoners the Spanish language. They were taught so well that they emerged from their long captivity "speaking Spanish fluently."
Please watch the segment here and make sure to watch Tom Brokaw tonight, May 1, in "Inspiring America" at NBC Nightly News describing how the U.S. POWs never gave up the fight and how they picked up their lives after their incredible ordeal.
At the end of the segment, Brokaw gives well deserved credit to the U.S. military for how they brought out, welcomed home and took care of these magnificent men upon their return.
My family and I were moved to the core witnessing the homecoming of some of these heroes at an Air Force Base tarmac 44 years ago.
Here is that story written on the 40th anniversary of that emotional event.

Vietnam War POWs Come Home — 40th Anniversary
I do not remember the exact date — I believe that it was late February or early March — but I do remember that it was a pleasant, sunny spring-like day on the Mississippi Gulf Coast.
It may have even been a weekend because my wife and I had both our children with us, one of school-going age. But then again, the occasion was so joyous that we may have kept our 10-year-old-son home that day.
We were part of a rather large crowd assembled on the tarmac — the "flight line" — at Keesler Air Force Base in Biloxi, Mississippi. I had just returned from a two-year tour of duty in Germany. I had recently become the proud father of a brand-new baby girl. The long, cruel Vietnam War was finally over. Life was good.
Just a few weeks before that day, on Feb. 12, 1973, North Vietnam had started releasing the American prisoners of war (POWs) — 591 of them. Heroes who had endured months and years of captivity, torture, torment and depravities in the notorious North Vietnamese prisons, some held in cages — all in sheer hellholes.
Among the waiting crowd a short distance from the rest of us was a group of mostly women and children with flowers in their hands and tears in their eyes.
For them, the war wasn't quite over yet. For them life wasn't quite good, yet.
They were the wives, sons, daughters, parents, brothers and sisters of some of the bravest men one could imagine, American POWs.
Their war wouldn't be over, life wouldn't be good again until the doors of the C-9A "Nightingale" that had just touched down and that was now slowly taxiing into position, were opened and until those brave men were once again safely in their loving arms.
The Nightingale's arrival that day was part of Operation Homecoming, an operation, no, a mission, that would bring home almost 600 POWs.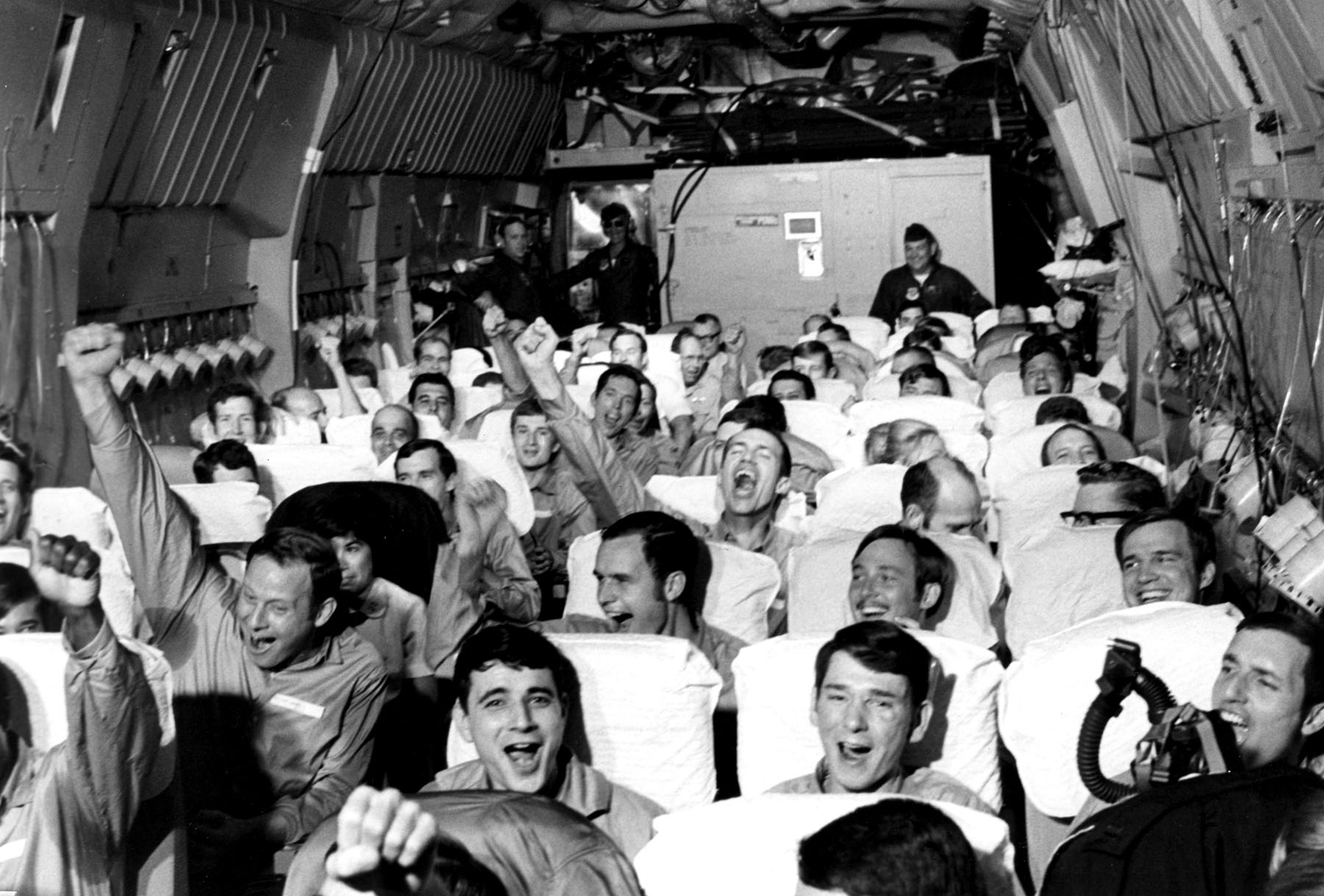 Newly freed prisoners of war celebrate as their C-141A aircraft lifts off from Hanoi, North Vietnam, on Feb. 12, 1973, during Operation Homecoming. The mission included 54 C-141 flights between Feb. 12 and April 4, 1973, returning 591 POWs to American soil. (U.S. Air Force photo)
While large C-141 Starlifters first brought back the POWs from North Vietnam to American soil, the smaller Nightingales would fly nearly 400 returning Vietnam POWs to medical facilities near their homes.
Finally, the rear door of this Nightingale opened and the ramp was lowered.
The first POW, the ranking member, walked down the ramp and briskly saluted the welcoming officer and the American flag.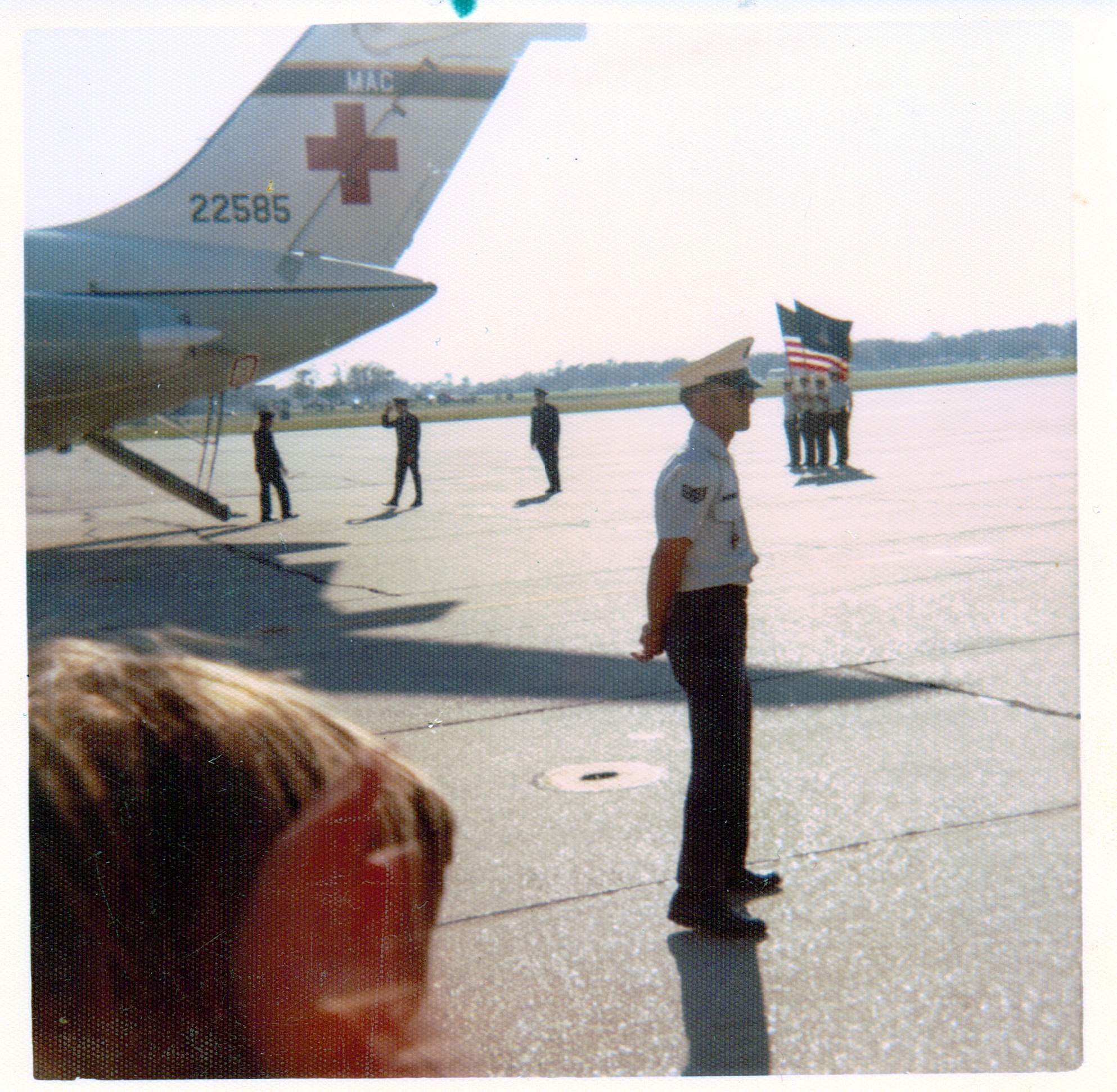 Photo by author
Others started walking down the ramp, some on crutches, some with a limp in their gait, many gaunt and languid, but all tall and proud — all military men.
Some kissed the ground.
The cheers grew louder, the tears flowed more freely. But the families would have to wait a little while longer.
The salutes had to be rendered, the welcome home words had to be spoken, and the speeches had to be made.
And there they stood. These strong men who had not seen their loved ones for an eternity but who now could see them standing 40, 50 yards from them. It must have been sheer torture for them. But what a different and welcome kind of torture after what they had experienced.
Then, finally, finally, the long wait was over. Suddenly these men ran, hopped as fast as their injuries and crutches would let them, towards their loved ones. Their loved ones could not run fast enough towards them. It was a scene of sheer, delightful, unforgettable maelstrom.
For these men, it was finally time to hold their children once again in their arms — some for the first time — to touch their wives' lips, to hug their loved ones after such a long, long time — after such an almost unbearable ordeal.
For their loved ones, the nightmare, the uncertainty, the suffering was finally over.
For all of them, the war was finally over. It was time to try to make life good again.
It has been 40 years since those unforgettable scenes. I may have forgotten some of the details, the images of that day may have gotten grainier, as the photo on top, but I will never forget the courage and stoicism of those men, the joy and tears of those who could not run to them fast enough, the emotions of that morning and the tears of all of us.