Vallone, and other Names you Can Trust (Guest Voice)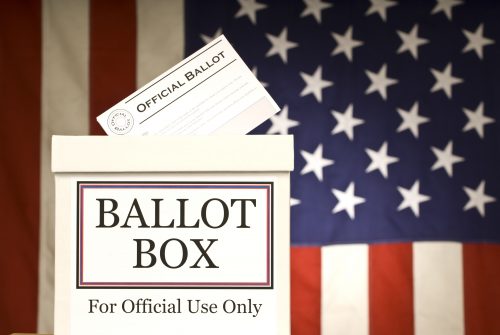 by Thomas Hoffmann
One of New York's most independently-minded politicians is facing re-election this year. City Councilmember Paul Vallone is gearing up for the general election. A passion for politics runs in the Vallone family. Vallone is the son of Peter Vallone Sr, who served as Speaker of the New York City Council. His brother, Peter Vallone Jr served as a City Councilmember until 2013. Paul Vallone is a Democrat but unlike the majority of other politicians, does not take part in blind loyalty to the "party views" on most issues. This independence resulted in a primary challenge, which he was able to thwart.
Many of Vallone's fellow Democrats are currently blinded by their frustration with President Trump, and have made thwarting Trump their priority. Councilmember Vallone has expressed willingness to accept President Trump to a certain extent, not in the interest of catering to Trump, but in the interest of finding common ground, and serving the public.
Many of Vallone's adversaries accuse him of being part of a "political monarchy." I personally feel this is a positive quality because it shows he comes from a family that treasures social service, and that the Vallones understand how important family is. Political "families" are nothing to be afraid of. In fact, they sometimes produce some of the best leaders there are. Vice President Al Gore was the son of Al Gore SR. Gore SR spoke out against the Vietnam war, although that was a key factor in Gore SR losing his senate seat. Governor Cuomo is the son of another Governor Cuomo. He helped legalize gay marriage, medical marijuana and anti-gun laws. President Kennedy was the son of Joe Kennedy, who possibly predicated the stock market crash of 1929. He also served as the United States Ambassador to the United Kingdom under President Roosevelt.
In this day and age, it is becoming an increasing problem that we don't know what to expect from politicians. Politicians who run on a campaign, and then govern a completely different fashion are becoming the norm. The public often makes the mistake of wanting "something new." Unstable times are not a time to experiment with the unknown. In times like this we need to know what we are getting.
Vallone has continued the family legacy of helping his constituents. Vallone has raised 40 million dollars for his district, which is more money than the previous two council members raised combined. Vallone is a brand we know we can trust. In fact, because he has his family behind him, he does not need to rely on the "party position" as much. This gives him the luxury to think and govern more independently. Councilmember Vallone has followed the family tradition of fighting crime. Councilmember Vallone has worked with 1 Police Plaza to bring the first ever NCO (Neighborhood Coordination Officers) program to Queens. This restored the beat cop! In addition, Paul has funded upgrades to our precincts, surveillance cameras and our precinct community councils. In another measure to keep our residents safe, Councilmember Vallone authored and passed a bill that keeps commercial truck traffic off our streets.
Some adversaries may accuse Councilmember Vallone of "inheriting success." The only things Vallone inherited from his family were creativity, an ability to think and govern from outside the box, and a love for public service.

TMV NOTE: Due to a TMV editing glitch, a sentence appeared twice in an earlier version. TMV regrets the error.