Trump's First 100 Days: Views Differ Considerably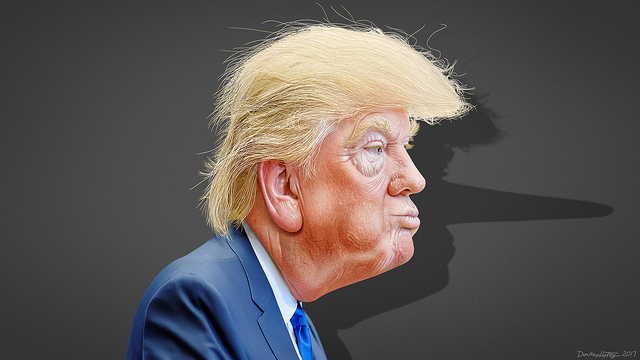 Our nation is so sharply divided that, on the occasion of president Trump's 100th day in office, there are numerous opinion pieces enthusiastically celebrating his "successes" and bitterly deploring his failures.
For a look at Trump's "bold action to restore prosperity, keep Americans safe and secure, and hold government accountable," please click here or scroll down for a video.
For an "Abbreviated Pundit Round-up [of] 100 days of Meh and Chaos," please click here
No doubt there are — or will be — a few attempts at impartiality and objectivity. Those should be commended as this man's presidency and the entire run-up to it have created such deep, contrasting feelings and emotions that it has become increasingly difficult to find dispassionate discourse.
As the reader may have surmised from the use of quotation marks in successes, above, this author is — sadly, some will say — not neutral about Trump or about his first 100 days.
So, having dispensed with all the caveats, let us go straight to the opinion pages of the New York Times (where else?) to review the "100 Days of Noise From Donald Trump."
Commenting on Trump closing out his first 100 days by failing to "jam" Trumpcare through the House, the Times Editorial Board sets the tone for their assessment right away:
The sorry saga of health care under this president bears all the Trumpian hallmarks that Americans are learning to expect: the dishonest campaign promise ("health care for everyone"); the clownish attempts to write a bill; the miniaturization of Paul Ryan (remember that guy?); the rivalrous White House confederation of Bannonite anarchists and glittering cosmopolites; the dearth of nonwhites and nonmales at the table; the absence of any strategy and of any vision beyond "winning."
While this one paragraph pretty much says it all, the Board reminds us of specific examples of Trump's capacity "to do harm, through incompetence and indifference, if not effective action":
• His total and amazing lack of appreciation for how difficult and momentous the job of president would be: "I thought it would be easier…"; "Nobody knew that health care could be so complicated."
• His naïve assumption that negotiating in government would be based on what he had become accustomed to in private life, "that everyone involved shared the same objective: profit."
• His continuing to foment fear and the bullying of "vulnerable groups, particularly unauthorized immigrants" and his failure to even attempt to reach "beyond the minority of Americans who elected him, one reason his approval ratings are the lowest on record for a president at this point in his term."
• His determination to leverage his office to expand his commercial empire — "the only objective to which Americans, after 100 days, can be confident this president will stay true."
Perhaps the emptiest of Trump's promises could be, the Times says, "his central campaign pledge, to make America great again, presumably by creating vast numbers of jobs for those who helped elect him":
The giant infrastructure program, which would indeed yield jobs, is nowhere to be seen. In its place are proposed tax cuts to benefit mainly the wealthy and photo-op executive orders to deregulate energy businesses that, even if sustained by the courts — a long shot — will merely enrich the likes of the Koch brothers.
But, it is not all doom and gloom. Even the Times finds some glimmers of Trump "learning the job":
He has backed off dangerous pledges like tearing up the Iran nuclear deal and accusing China of manipulating its currency. He replaced his first national security adviser — the cartoonish Michael Flynn, who turned out to have been on not only the Russian payroll but also the Turkish one — with the formidable Lt. Gen. H. R. McMaster.
On the latter, the selection of the truly "formidable" General McMaster, even this "rabid" Trump critic has to agree that, along with General James Mattis for Defense, it is one of the very few notable exceptions to the Trump golden rule of hiring astonishingly unqualified cronies.
Read more here and for "a slightly different view," please watch the video below.
Caricature: Courtesy DonkeyHotey.com