Trump's Big Charlottesville Violence Statement Fail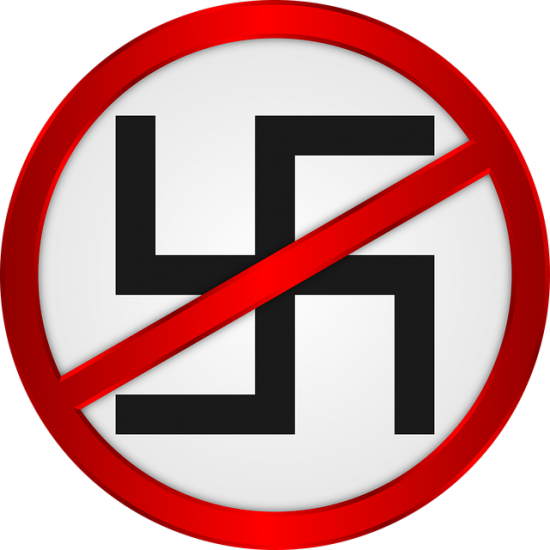 It has almost become a cliche now and punchline on Twitter: every time President Donald Trump gives a scripted speech that seems more Presidential someone on cable declares: "This is the day Donald Trump became President."
If so, some now suggest, yesterday was the day Donald Trump stopped being President because of his glaringly insufficient statement after a day in Charlottesville, Virginia, featuring neo-Nazi, alt-right, violence — ending in a 20-year-old who is reportedly an alt-right supporter plowing his car into counter demonstrators, leaving death and serious injuries in his path.
In times of crisis and tragedy, Americans are used to their President — regardless of party — to be President of all the people, a healer in chief, a moral strong, ringing voice. Yesterday Trump seemed to prove that he is merely President of his base, for his base and by his base — which [partially includes alt-right, neo-Nazis and white supremacists.
He glaringly left out naming them in his condemnation of the "this egregious display of hatred, bigotry and violence on many sides, on many sides." His leaving out the alt-right and white supremacists was not lost on the alt-right and white supremacists, many Republicans, Democrats — and even a top Naval officer. Pundits rattled off a slew of people, politicians, and members of his own party who Trump has lambasted. In the wake of Charlotte's disastrous day, top GOPers bluntly denounced the alt-right and Nazis and clearly took swipes at Trump.
Some suggested the White House will come back later with stronger statements. But the moment was lost: Trump seemed to be either timid or calculating a possible loss in votes as he made what most blasted as a false equivalency (counter demonstrators being on the same political level as neo-Nazis, the KKK, and alt-right).
Trump can make amended statements, the Justice Department can and has now opened a civil rights case — but he will never undo the damage of his glaring omission.
Rather, his statement added to his image as perhaps the most polarizing, base-focused and extremist enabling President in all of American history.
Here's a roundup:
Car plows into protesters:

President Donald Trump's statement:

Virginia Governor Terry McAuliffe's statement — which was quite different:

Former KKKer David Duke praises Trump earlier in the day at the white supremacists rally. This was before Trump's statement and the car plowing assault:

TWITTER:
Trump supporters, like it or not, the President has advisors who emboldened and catered to the alt-right and got POTUS to wink at it.

— Erick Erickson (@EWErickson) August 12, 2017
This is Trump's lowest, most disgraceful day in office.
We should expect worse. https://t.co/bMsFHbOpuA

— Joe Scarborough (@JoeNBC) August 12, 2017
We reject the racism and violence of white nationalists like the ones acting out in Charlottesville. Everyone in leadership must speak out.

— Governor Christie (@GovChristie) August 12, 2017
To underline the gap between Trump and normal Republicans, even very conservative ones…. https://t.co/WQInQWl62z

— Max Boot (@MaxBoot) August 12, 2017
What a profound moral failure on the part of the President of the United States.

— Steve Schmidt (@SteveSchmidtSES) August 12, 2017
Worth emphasizing: Steve Bannon bragged that he had turned Breitbart into a "platform for the alt right." He now works at the Trump WH

— Charlie Sykes (@SykesCharlie) August 12, 2017
We should call evil by its name. My brother didn't give his life fighting Hitler for Nazi ideas to go unchallenged here at home. -OGH

— Senator Hatch Office (@senorrinhatch) August 12, 2017
I don't care how many bad things you tell us you're stopping. Everyone who works in this White House should feel nothing but shame today.

— Jon Favreau (@jonfavs) August 12, 2017
Of course we condemn ALL that hate stands for. Until @POTUS specifically condemns alt-right action in Charlottesville, he hasnt done his job

— Chuck Schumer (@SenSchumer) August 12, 2017
Very important for the nation to hear @potus describe events in #Charlottesville for what they are, a terror attack by #whitesupremacists

— Marco Rubio (@marcorubio) August 12, 2017
Franklin Roosevelt said that the Presidency is "preeminently a place of moral leadership."

— Michael Beschloss (@BeschlossDC) August 12, 2017
There is no place in America for this violence and vicious hatred coming from white nationalist, KKK & neo-nazi groups. 1/

— John Kasich (@JohnKasich) August 12, 2017
White supremacists aren't patriots, they're traitors- Americans must unite against hatred & bigotry #Charlottesville https://t.co/Zr1Jg9jBXu

— John McCain (@SenJohnMcCain) August 12, 2017
The white supremacists and their bigotry do not represent our great country. All Americans should condemn this vile hatred. #Charlottesville

— Jeb Bush (@JebBush) August 12, 2017
Mayors stand together against hate & violence. We stand with Mayor @MikeSigner #MayorsStand4All #StandWithCville https://t.co/ZqvLcD113k

— U.S. Mayors (@usmayors) August 12, 2017
Trump is very, very specific when he wants to condemn someone – ask the Khans, Judge Curiel, Comey, his AG – his vagueness has a purpose.

— David French (@DavidAFrench) August 12, 2017
I've been embarrassed about having Trump as President, many times. But no time, worse than today. I'm beyond embarrassed. I'm ashamed.

— Ana Navarro (@ananavarro) August 12, 2017
In case you're wondering if President Trump inspires neo-nazis–this is from their publication The Daily Stormer: pic.twitter.com/cT4OZv7VMP

— Soledad O'Brien (@soledadobrien) August 12, 2017
If McMaster does not put the "Alt Right" on his list of terrorist movements he is not doing his job. They are well organized and dangerous.

— Richard W. Painter (@RWPUSA) August 12, 2017
McCain: "American patriots of all colors and creeds must come together to defy those who raise the flag of hatred and bigotry." pic.twitter.com/VaUyRlaaMd

— Kyle Griffin (@kylegriffin1) August 13, 2017
From (conservative) editorial page of Dallas Morning News: "Amid the violence in Virginia, President Trump failed in a test of leadership"

— Jackie Calmes (@jackiekcalmes) August 13, 2017
The tragedy in Charlottesville this afternoon was domestic terrorism. We must all condemn hatred and white nationalism.

— Rob Portman (@senrobportman) August 12, 2017
Let's be clear: if a Muslim were driving that car, there'd be no hesitation from @realDonaldTrump about calling it a terror attack

— Ali Velshi (@AliVelshi) August 12, 2017
We thank the D and R leaders who condemned the White Supremacists today in bipartisan strength. The exception: @POTUS, pillar of prejudice.

— Anne Center (@AnneFrankCenter) August 12, 2017
"No one is born hating another person because of the color of his skin or his background or his religion…" pic.twitter.com/InZ58zkoAm

— Barack Obama (@BarackObama) August 13, 2017
Trump was happy to pander to Neo-Nazis & KKK members who support him. These anti-American hate groups are certainly happy with him. #Shame pic.twitter.com/eO6gyGgHe4

— Mika Brzezinski (@morningmika) August 13, 2017
George W. Bush's counterterrorism advisor https://t.co/ldB5MYLWSX

— Jesse Lehrich (@JesseLehrich) August 12, 2017
But there's always a difinitive day. This was it. https://t.co/0S98TfNb9B

— Robert Shrum (@BobShrum) August 13, 2017
Without a shred of irony, I am retweeting a comment from Ted Cruz. These are strange times, but good going, Ted! https://t.co/cOaLgdKViY

— Aaron Astor (@AstorAaron) August 13, 2017
Trump's weak statement is a stain on the Presidency.

— Mike Murphy (@murphymike) August 13, 2017
Trump must also purge the WH of anyone associated with the alt-right. Moral clarity is required. Anything less will be fatal to GOP. https://t.co/VRYehWww2s

— Rick Tyler (@rickwtyler) August 12, 2017
Seems a lot of Republicans have put out statements on Charlottesville stronger than POTUS. Wonder why?

— Josh Dawsey (@jdawsey1) August 13, 2017
Fundamental test for General Kelly. If Gorka is there by sundown tomorrow his control is minimal https://t.co/VfybdTaa3Q

— Steve Schmidt (@SteveSchmidtSES) August 13, 2017
How serious is what happened in America today? The US chief of naval operations felt compelled to comment. https://t.co/xdRQzX9ozi

— Isaac Stone Fish (@isaacstonefish) August 13, 2017
#Charlottesville police chief says fatal crash was a premeditated attack on anti-racist protesters. https://t.co/ia1eYWcNl0

— Caroline O. (@RVAwonk) August 13, 2017
Ted Cruz's 2020 campaign just started… BTW, he's spot on and this is a Reagan-esque response. pic.twitter.com/5NwUmIfZuh

— Jonathan Franks (@jonfranks) August 13, 2017
Federal civil rights investigation opened in Charlottesville. AG Sessions statement pic.twitter.com/eDwCglY99I

— Matt Zapotosky (@mattzap) August 13, 2017
JUST IN: Sen. John McCain on Charlottesville attack: "White supremacists and neo-Nazis are, by definition, opposed to American patriotism" pic.twitter.com/I8XpsvWq2x

— NBC News (@NBCNews) August 12, 2017
Today is by far the most disgraceful day of Donald Trump's presidency.
— Ryan Lizza (@RyanLizza) August 13, 2017

The President's ambiguity in this moment serves one purpose: to signal positively to the white supremacists whose support he enjoys. https://t.co/chwVyQkMqS

— Evan McMullin (@Evan_McMullin) August 12, 2017
Didn't someone once say the Presidency doesn't strengthen your character, it reveals it? So true…

— Mark Hertling (@MarkHertling) August 13, 2017
It speaks for itself.. pic.twitter.com/rBRNOlalnR

— KING X (@EricNix26211605) August 13, 2017
Guess it's hard to disavow bigots and hate when they are amongst your key strategists. #Charlottesville

— NAACP (@NAACP) August 12, 2017
Every minute we allow this to persist through tacit encouragement or inaction is a disgrace, & corrosive to our values.

— Hillary Clinton (@HillaryClinton) August 12, 2017
On days like today I think about how disgusted the heroes who fought in WW2 would be to see Nazi's given a pass by the President. Shameful.

— Rogue WH Snr Advisor (@RogueSNRadvisor) August 12, 2017
Repeat after me, @realDonaldTrump: white supremacy is an affront to American values. #Charlottesville

— Nancy Pelosi (@NancyPelosi) August 12, 2017
Trump condemns Hillary, NYT, WP, Schwarzenegger, McConnell, McCain, Sessions, Comey, Mueller etc. But won't condemn Putin or Alt Right.

— Max Boot (@MaxBoot) August 12, 2017
As Hitler once said, "many sides are to blame" #Charlottesville

— Donald J. Drumpf (@RealDonalDrumpf) August 12, 2017
Only 8 months into the Trump Presidency we are on the brink of nuclear war and Nazis are in streets of an American city. Seems about right

— Dan Pfeiffer (@danpfeiffer) August 12, 2017
Thank goodness General Kelly took control and turned things around. https://t.co/5ZIKdRlN9K

— Charlie Sykes (@SykesCharlie) August 12, 2017
We're on the brink of nuclear war, and nazis are marching in the streets carrying guns and torches. Why doesn't this feel like winning?

— Hamilton Electors (@HamiltonElector) August 12, 2017
Congressional Republicans torn as usual between hope that Trump's racism will help them cut taxes for millionaires and fear that it won't.

— Matthew Yglesias (@mattyglesias) August 12, 2017
There is only one side. #charlottesville

— Joe Biden (@JoeBiden) August 12, 2017
choice between right and wrong is staring every American elected official in the face

— John Harwood (@JohnJHarwood) August 12, 2017