Trump Trumpcare Defeat: Trump pulls Obamacare repeal vote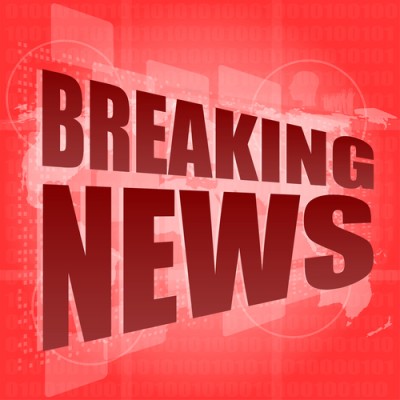 President Donald Trump did not win bigly in today's vote — that never occurred — in the House of representatives. The one-two step of repealing Obamacare in favor of what many (not the White House) call Trumpcare and others (Trump's supporters) call Ryancare simply did not happen. They didn't have the votes. Cable coverage and stories detailed how the bill was hemorrhaging hard-core conservative Republican and moderate Republican support. The Huffington Post:
President Donald Trump announced Friday afternoon that the House of Representatives would postpone a planned vote on the American Health Care Act, the Republican bill to repeal Obamacare.

The news was first reported by Robert Costa of The Washington Post, who spoke to the president directly.

The announcement came while a debate over the bill was still playing out in the House chamber, with GOP leaders realizing they lacked the votes to prevail.

It was not immediately clear when Congress plans to resume consideration of repeal ? or whether it will do so at all.

The postponement is a significant defeat for Trump and Ryan, and a setback in the crusade against Obamacare that has defined Republican Party politics for seven years.

The announcement capped a week of chaotic activity at both ends of Pennsylvania Avenue, as Trump, Ryan and their lieutenants tried desperately to round up votes for the measure they introduced less than three weeks ago ? which they were attempting to move through the legislative process at breakneck speed.

Less than 24 hours before, Trump had issued an ultimatum to the House, demanding a vote on what both he and Republican leaders had identified as a top legislative priority ? and threatening to move on to other legislative items if they refused.

Trump's demand was an audacious act of political brinkmanship, designed to rattle and win over dissident Republican lawmakers who, for various reasons, were objecting to the bill.

But the gambit failed, and it failed spectacularly. Now, instead of celebrating a victory over Obamacare, Trump and Republican leaders must figure out whether and how to press ahead with repeal ? and where that fits into the rest of their governing agenda.

As for the current health care law, on which some 20 million people depend for insurance, its odds of survival seem better than at any time since Trump's election, when its repeal seemed nearly inevitable.
Now watch Senate Republicans move swiftly to use the "nuclear option" of axing the filibuster in the Supreme Court nomination battle as Democrats try to use rule that they themselves have weakened in recent years. This is indeed a big defeat for Trump, GOPers in general and a display of political might will be needed soon to help counter that bad headlines and images that pulling the bill will bring.