Trump causing G20 concern but is not isolated yet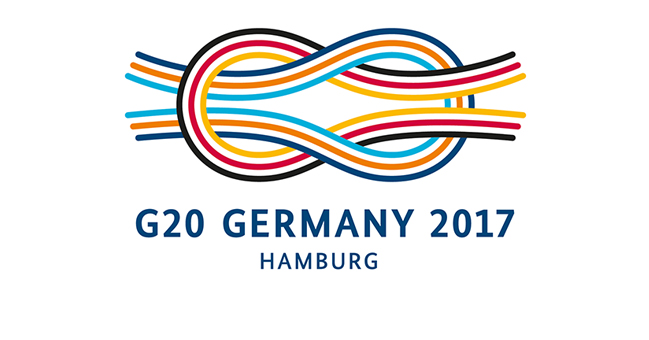 Many in America and Europe may be disappointed if they prefer to see President Donald Trump isolated at the G-20 summit that opened in Hamburg today.
He is not isolated even on climate change and has begun to divide Europeans into factions with usual insouciance for being politically correct.
No country in the so far 28-nation European Union is for Trump but some are using him to snatch more power within EU affairs.
His visit to Poland before arriving in Hamburg raised some European eyebrows but he has now found a stalwart companion to argue on his behalf in EU meetings on key policy issues, including European defense and trade disputes.
Those were tasks often performed by Britain, which many in France, Germany, Spain and Italy, saw as a mouthpiece for American positions. Britain has lost utility because it will exit the EU in 2019 and has already lost influence with the key Western European countries.
In turn, the right-wing Polish government, seen by many as anti-democratic, hopes for more influence inside the EU if Trump continues to give it attention.
Poland has the potential to be a balancing power inside the EU because it has scored positive economic performance consistently for over 10 years, with growth rates of around four percent.
Trump's exclusionist *Americans First" ideas are causing concern among G20 members but he is not alone in wanting to promote nationalism, constrain immigration and globalization, vigorously police borders, and destroy the Islamic State and its friends.
Large swathes of American media, legislators and people are baying for Russian blood for allegedly helping Trump to win the Presidency. But most G20 members, including Germany, France, India and China, favor his desire to talk directly to Vladimir Putin.
They do not see allegations of Russian interference in US and European elections as central to the G-20 relationship with Putin. They would prefer prime attention to Russia's revisionist behavior in Europe, including annexure of Crimea and destabilization of East Ukraine, and its role in the Syrian war.
Germany's Angela Merkel and France's Emmanuel Macron are cautious about Trump's overture to Poland partly because they expect to lead the post-Britain EU. But the prospect of Franco-German control is viewed warily by Poland, Hungary, Czech Republic, Greece, Portugal, Holland and the small Baltic and Balkan states.
Trump's embrace of Poland and some east European members of EU will help them to stand up to Germany and France. Earlier, they used Britain as their champion.
Some of them are fence-sitters on climate change although none dared to break from the overall EU position approving the accord.
India and China favor the climate accord because of the profound damage to citizens' health caused by industrial pollution in major cities. But like some east Europeans, Delhi expects billions of dollars in subsidies from new climate change funds envisaged in the agreement.
China sees a more united global combat against climate change as offering new market opportunities for its technologies. Beijing is heavily subsidizing proprietary technologies for electric and gas-propelled vehicles, pollution-free solar energy, new generation batteries and less-pollution causing coal-based energy.
Xi Jinping hopes to become a new world leader in the fights against climate change, anti-globalism and trade protectionism because they are vital needs for China's economic power.
He hopes to stand alongside Merkel as a champion for open markets and globalization even as Trump implements his agenda of building barriers as part of putting America first.
Like Europeans and others, including Russia and India, Xi solidly back Trump's determination to utterly destroy the Islamic State and Al Qaeda affiliates.
But most G20 members are perplexed by Trump's unconditional support of Saudi Arabia in its obsessive Cold War with Iran, including the surprising boycott of US ally Qatar by its other allies and friends — Saudi Arabia, United Arab Emirates, Bahrain and Egypt.
The dispute includes Turkey, a long-standing US ally in NATO, since the boycotters want complete removal of a small Turkish airbase in Qatar where a few hundred Turkish personnel are stationed.
China, Russia and India have said little so far but are alarmed by Saudi Arabia's attempt to use coercion to become the supreme power requiring obedience of all Gulf kingdoms.
They fear potential destabilization in the Gulf, which is crucially important for oil and gas supplies to China, India and Asia. They do not see Iran as an existential enemy of Saudi Arabia and could turn against Trump's Gulf diplomacy if his embrace of the Saudis starts to threaten their oil and gas lifelines.