Urgent Fundraiser: $2000 Goal Reached (Final Update)
FINAL UPDATE: TMV has reached its emergency fundraising goal and we are now up to date in in payments –one of which was payments to Site Administrator Tyrone Steels who did not ask for an extra dime in his time consuming work to save the site after a massive hack.
Thanks to all who contributed. TMV contributor and commenter double matched contributions. Several people donated several times. There still may be a check or so (TMV's biz address is 25 minutes away from this computer). Now our task is to a)keep offering good and more content, particularly this yea b)continue to seek advertisers so TMV can at least break even or make a profit (Tyrone Steels is working on that on several front), c)Social media some posts (which any TMV readers can do…it boosts the hits). We are also working on getting on more diverse content (not just politics).
In about a week or so (maybe less) you'll see another donate button on TMV (this one will be removed soon). It'll have a far higher goal — but it's for a kind of perpetual fundraiser that will NOT have updates. We're doing it in the hopes that new readers or anyone who wants to contribute in the future can just click on it and see if over time we can reach the goal. It would be nice for The Moderate Voice to have a solid back up bank account so we could do some extra things if hits warrant and NOT have to do fundraisers. No posts will go up on the ongoing fundraiser once that button goes up.
So thank every one who contributed to TMV. It's people like who make TMV thrive — and survive.
UPDATE 10: $100 check received. $220 more needed to meet our goal.
UPDATE 9: No new donations to TMV.
UPDATE 8: jdledell three days ago double-matched contributions of $40 so we are $320 short of our Go Fund Me goal.
UPDATE 7: Contributions have come in and with a matching contribution from jdledell plus $80 total received at the end of yesterday, The Moderate Voice is $400 away from its goal. (There is one check that came in but we want to zero balance the Go Fund Me total). Once the goal is reached there will be a final post, then the current Go Fund Me widget will be removed.
Soon after that a new Go Fund Me Widget will be removed — but that is to seek a long-range greater total since TMV needs to be where we do not seek emergency donations. There will NO POSTS except the explanation on that new widget. TMV should get many new readers in 2018 through 2020 and with new advertisers and that widget it should be able to pay for itself in the future and maintain a fund for emergencies or even upgrades..
Now the question is: can we reach this $400 goal over the next week and close down this campaign?
UPDATE: Another $100 came in. The total is now $1415?
UPDATE5: With some recent donations matched by TMV commenter and contributor jdledell and recent contributions, the total is $1315 raised (which counts a check received…Two other checks were received but addressed wrong. One person then did the donation through Go Fund Me, and the other check was sent back to the TMVer since the bank wouldn't deposit it).
The emergency payments are already being made for the loan payback, past due columnists bill and to Tyrone Steels based on contributions. And once the goal is set, there won't be more fundraiser posts but we will reset the goal to a far higher amount as a longterm goal. Only an occasional post will go up on that.
UPDATE 3: With some recent donations matched by TMV commenter and contributor jdledell with a $110 contribution, the total is now $530 of $2000 needed.
UPDATE 2: $435 of $2000 raised so far
UPDATE I: The best way to view progress is to go to the DONATE Go Fund Me link/button. Go Fund Me has raised $290 (TMV commenter and contributor jdledell is matching all donations). $290 has been raised via Go Fund Me. A check for $35 just came in. Total So far: $325. Once $2000 has been raised, this official fundraiser will be over and the goal will then be set for a general perpetual donate button goal (posts will NOT be done on those donations as they come in). Read below for more details.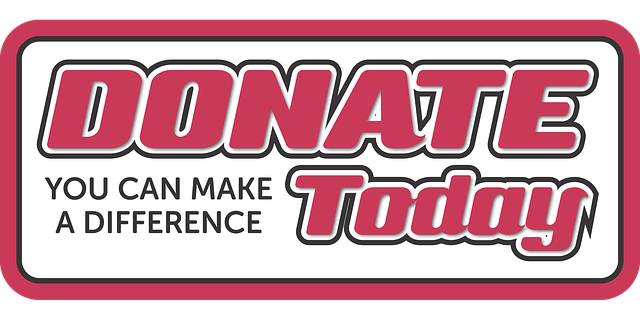 The Moderate Voice is now set up to take donations. Someone emailed me saying "TMV is more important now than ever before." And I agree. Donations can be made via check (see post below) but now also via credit card by going to Go Fund Me. Here's the button:
The goal has been set at $2000 so TMV can pay an accumulated bill for use of some syndicated material, pay back money that was used to pay for TMV that had to be borrowed since the account was nearly empty (not making money for months since another reason for the new design was that the old design was not sufficiently setup to meet today's advertiser's demands) — and most important to get some money to Site Administrator Tyrone Steels who has not asked for one cent despite spending 26 hours to redo the site after it was almost wiped out in a hack.
For those who prefer sending a check, checks should be made out to Joe Gandelman (a separate TMV biz account in my name has been in place for more than 10 years and all TMV biz transactions are done through that account).
Here's the official TMV mailing address:
The Moderate Voice
c/o Joe Gandelman
2260 El Cajon Blvd. #165
San Diego, CA 92104