Three Swing Seat Republicans Announce Departures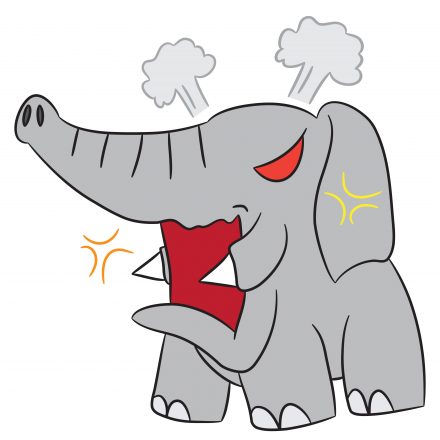 The Republican caucus was hit by three retirements, two from an area it could least afford – the vanishing centrist wing and a third from another increasingly problematic area for the party in the age of Trump– suburbia.
Within two days, Washington's Dave Reichert and Pennsylvania's Charlie Dent, both moderate seven-termers who hold marginal seats, announced their departures from Congress. Earlier this week came word that two-termer, Dave Trott of Michigan, though far from a centrist himself but one who represents lots of them, will forego re-election as well.
The announcements continue an unwelcome decades-long trend that has been seen from the party in power who control all levers of government: members of the president's party opting for the doors and leaving behind the very seats the parties could least afford to lose if they wish to retain the majority.
In late 2009, it was Kansas Democrat Dennis Moore who called it quits followed by Arkansas Democrat Vic Snyder. As 2010 began, Snyder's Arkansas colleague Marion Berry and Tennessee's Bart Gordon and John Tanner joined them. The following year, all those seats went Republican by punishing – and except for the case of Berry's, double digit margins.
In 1993, it was Tim Penny of Minnesota, Romano Mazzoli of Kentucky and Jim Slattery of Kansas who started the wave. Throughout the Winter and Spring, the bottom fell out for Democrats as seats that would have been tough enough to hold in neutral year – seats where longtime incumbents had seen tepid victory margins just two years earlier, suddenly became open. Valentine and Neal of North Carolina, Rowland of Georgia, Hutto of Florida, Derrick of South Carolina and eventually Whitten of Mississippi and Bacchus of Florida announced plans to leave. All but Mazzoli's seat fell to the GOP and that was only because of a GOP rift that led to an anti-abortion candidate splintering the Republican vote by running as an Independent.
Similarly, the departures of Reichert and Dent in particular come a few months after one of the most senior House Republicans (and a true knee-jerk moderate), Ileana Ros-Lehtinen, announced her plans to retire and her seat will be among those hardest for the GOP to hold.
Despite the dynamics, none of the seats will be easy for the Democrats to pick up and Democrats shouldn't be measuring the drapes in either Reichert or Dent's offices yet.
Some want Dino Rossi who represented the area for a long time in the State Senate though he has lost three statewide races and with the probability of an anti-Trump theme looming, may be seen as too ideologically risky a bet. Republicans are more enchanted with Reagan Dunn, the son of the late Congresswoman Jennifer Dunn who represented the district for 12 years from 1993 to 2005. Dunn is a former King County Council member who has appealed to the moderate wing of the GOP. He has supposedly been preparing for an opening but his star may have come crashing to earth somewhat by a 2014 DUI. But the area has trended toward the Democrats and Reichert himself, as popular as he was for his role in hunting down the "Green River killer," as King County (Seattle) sheriff, very nearly lost twice in Democratic friendly cycles to a candidate who was "B" list at best.
It's true, that it's a different district (the last remap gave the 8th counties east of the Cascades with a decisive Republican lean), Clinton still carried it and a popular incumbent will not be topping the ballot. More ominously, the climate for Republicans now has degenerated far below what it was in those days
Dent's Lehigh Valley area in Eastern Pennsylvania district is even less of a certainty. Trump won it 52-44% but Bob Casey barely held off his opponent in 2012 even as he was winning re-election by a nine point margin. In 2014, now-Governor Tom Wolf actually lost the district to unpopular Governor Tom Corbett as he was winning statewide by just under the double-digit mark. That said, the 15th is the epitome of the "forgotten man," and a number of local Democrats who are presumably popular among union folks are at least flirting with running. That is why this district might be the marquee referendum on Trump['s standing with the working class.
Trott's district contains parts of Oakland and Wayne Counties (Livonia, Bloomfield Hills) and was drawn to take in even more Republicans to supplement it's already pre-census GOP lean. But this is one of those wealthy, suburban districts, one that Donald Trump's 50% was below Romney's 52%. And just as Bob Casey barely carried Dent's district in his 2012 win, Peters also mustered a mere two point victory here in 2014 as he was winning the state by ten.
The question is whether Republicans are better off with or without Trott. One reason Democrats were enthused about taking him on, besides the national environment, was his reputation as the "Foreclosure King," which included a 101 year old woman losing her home due to her inability to pay a reverse mortgage she had been unaware her son had taken out. Because the district is so Republican down-ballot, this is the prototype of districts involving whether tagging a Democrat to Nancy Pelosi will succeed even if folks are foul on Trump. If so, it may mirror the mighty profiled Georgia's sixth Congressional District race this Spring where many voters who shunned trump were motivated to return to their GOP roots at the next level. If so, that's bad news for Ds. But it is far from certain whether for republicans, that strategy woill succeed.
The fact that these moderates are leaving leaves Democrats hopeful that others will follow. Michigan's Fred Upton seems a near-certainty to bolt, not so much for the exits but for the Senate. In New Jersey, a trio of Republicans who opposed the ACA repeal – Frank LoBiondo, Leonard Lance and and Rodney Frelinghuysen say their running again (and Frelinghuysen chairing Appropriations gives him little incentive to retire) but it's still early in the cycle and the threat of a nip and tuck election may cause them to think twice.
The immortal Chicago produced the hit, "Only the Beginning," but Republicans should hope that doesn't speak to more retirements to come. If so, it could be the beginning of the end.
graphic: shutterstock.com