The N-Word is never appropriate (Guest Voice)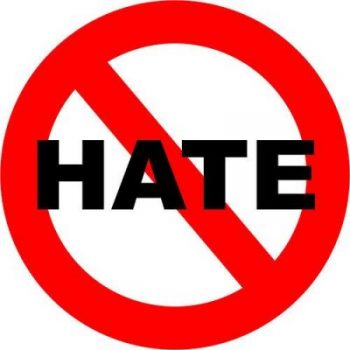 The N-Word is never appropriate
by Jordan Cooper
South Carolina Football lost to Clemson Football in the 2nd worst point spread in the history of the Palmetto Bowl. However, the rotten antics of the times of Jim Crow from the game in the Year of 1900 still are fouling the atmosphere of the rivalry between the only two FBS teams in South Carolina.
In the NCAA for football there is currently not a rule giving a penalty for harsh language. Football was seen as a sign of honor, prestige, and nobility starting at Ivy League colleges in America. The n-word is seen as a part of African-American culture to be used in a denigrating manner and to be used to show a common bond. Yet, we cannot detach the n-word from its abject origins in Colonial America.
When you look at a comprehensive dictionary you cannot tune out the lexicographical history of a word. Harvard University has a fellowship named after rapper Nasir Jones who wanted to title an album the n-word. Negging is used to put down a person to gain a conversational advantage over the person. Some people may create a new Urban meaning of the word to say they are 'negging' to support the world's first Christian country Ethiopia where Loving actress Ruth Negga has ancestry:).
The n-word and its variations are all hurtful. We disposed Coach Muschamp's assertions that there were racial slurs said at the Carolina-Clemson game this year quicker than a donut tire. Still, we kept Coach Swinney's claims that no racial slurs were said and focused on Clemson's football success. Even though Jake Bentley is the first high school senior in NCAA football history to quarterback a team to a bowl game.
Our situations do not break us down; our attitudes determine where we go. We as South Carolinians cannot snow job American history.
Jordan Thomas Cooper is a 2015 graduate of the University of South Carolina with a degree in History and a 2010 graduate of the RealEstate School of Success in Irmo. He is the first African-American to serve in both the governor and lieutenant governor's office as an aide and first to serve in the Inspector General's Office in S.C. (Haley) He is also the first person to serve in the top three offices in the gubernatorial line of succession in South Carolina (Haley, Bauer, McConnell). He says research shows he is the second black presidential campaign speechwriter in American history and the first for a GOP presidential campaign (Bush 2015). He also played football for Coach Steve Spurrier.
photo credit: blakeemrys no more hate via photopin (license)