The 2016 Olympic Games Are Over, Now Get Ready for the Paralympics.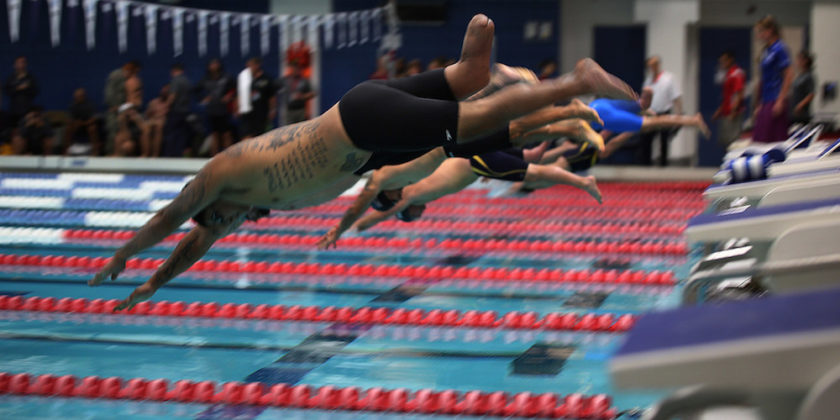 The Rio 2016 Olympic Games are over.
Yes, there had been some concerns. Yes there have been a couple of controversies and incidents. But overwhelmingly the Rio Olympics turned out to be one of the most successful and splendid Olympic events in memory.
Talking about memories, perhaps the Rio 2016.com live blog says it best:
The Rio 2016 Olympic Games are over, but the memories and the legacy of these 16 magical days will live on. For the athletes, for the fans and for a city that took on a great challenge – and kept its promise to deliver a great Games. Tonight Rio hailed its success loudly and proudly, in unison with the athletes whose performances exceeded expectations.
Now it is on to another marvelous event, the 2016 Paralympic Games, where over 4,000 disabled athletes from more than 170 countries are expected to compete in Rio, Sept. 7 to 18, in 23 Paralympic sports and 528 events.
Some of our disabled veterans are heading for Rio as part of Paralympics Team USA.
According to TaskandPurpose.com, 31 veterans will be joining Team USA at the Paralympics in Rio across 23 sports:
Many of these paralympians have persevered in the face of illness, injury, and stigma to make it to this year's games. Perhaps none more so than the 31 military veterans who are part of the U.S. Paralympic Team. A number of them were made eligible through accidents or combat injuries, and have used exercise as a means of rehabilitation. But a greater passion for the sports they found has brought them to Rio for gold and glory on the world stage.
One of the veterans heading for Rio is Brad Snyder, a former U.S. Navy lieutenant and explosive ordnance disposal officer who lost his sight after being hit by a homemade land mine in Afghanistan in 2011.
The former captain of his U.S. Naval Academy swim team, however, did not give up.
On the one-year anniversary of the blast that took his sight, Snyder won the 400-meter freestyle for his second gold medal at the London Paralympics.
Snyder also holds the world record in the 100-meter freestyle for swimmers who are fully blind.
Now, Snyder is heading for the Rio Paralympics where he could challenge the 50-meter freestyle world record.
Read more about this hero here.
Another veteran preparing to compete in the 2016 Paralympic Games is Army Sgt. Elizabeth Marks, an adaptive sports athlete. Watch her share her experiences in the video below.
This author, God willing, plans to cover the trials and successes of our disabled athletes.
Lead photo: U.S. Marine Corps Sgt. Alex Nguyen takes off for the 50-meter freestyle swim event during the 2014 Warrior Games at the U.S. Olympic Training Center in Colorado Springs, Colo., Sept. 30, 2014. DoD photo