Technology Has a Crucial Role in the Future of Infrastructure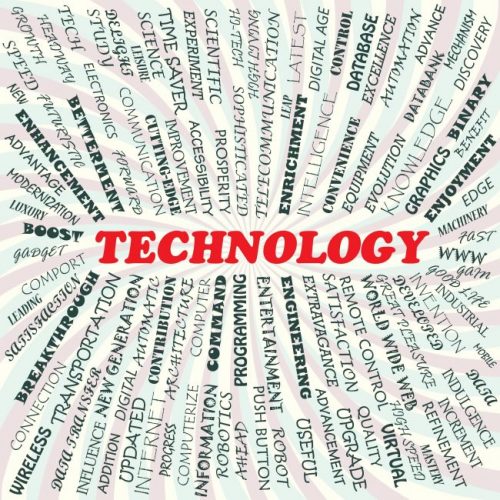 U.S. infrastructure is due for an update. The state of the country's vast network culminated in the release of the American Society of Civil Engineers' Report Card for American Infrastructure.
The U.S. scored a D plus, with only four of the 16 contributing categories scoring above a D plus. Repairs are, of course, essential to improving this score, as is technology. Advances in software and new hardware developments emphasize technology's crucial role and influence on bridges, energy, transportation, drinking water, solid waste, wastewater, education, ports and public parks infrastructure — among other things.
Technology and America's Infrastructure
Technology is effective and efficient. It offers the U.S. an opportunity to modernize and extend the life of its current infrastructure while saving local, state and federal governments money and time.
Infrastructure technology can be software or hardware, and often the two work together.
Software can inventory and assess the conditions of bridges or levees by their age, components or other factors while hardware can monitor and transmit their statuses. Governments then use this data to effectively prioritize repairs or maintenance schedules.
Advanced software is needed in America's infrastructure because consumer technology is directly influencing how Americans travel.
Car sharing programs, such as Uber or Lyft, are already impacting U.S. roadways and public transport, while software for self-driving cars is expected to influence travel in entirely new ways. Through exponential planning, governments can use software to gauge the impact of current or future tech and plan projects accordingly.
Technology increases U.S. security and safety from natural disasters or manmade threats, which can disable or destroy important structures, such as energy plants or public transit systems. Technology already in use by some organizations prevents or reduces power outages.
To grow and improve, the U.S. needs to incorporate new technology. It provides governments with the necessary data and tools to best use their resources, which improve the efficiency and functionality of the nation.
Available Technology for America's Infrastructure
Various hardware and software is available for managing infrastructure. Consider the four sophisticated technologies below:
• Drones
Drones are used for strategic planning, project monitoring and project repairs, as well as for evaluating structure stability. Due to their size, drones can access difficult to reach or hazardous locations, which increases worker safety and reduces costs and project times. AT&T, for example, utilizes drones to inspect cell phone towers.
• 3D Printing
3D printing promises to reduce costs, project durations and required resources. Less resources and lower costs are expected to impact the country's ports and other transportation segments in big ways. Countries, like China and the Netherlands, are already using 3D printing to construct buildings, while printing on-site replacement parts for quick repairs is a growing application for the technology.
• Smart Grids
Smart grids provide ways to reduce America's energy costs for buildings, like schools, municipal buildings, libraries and hospitals. The technology efficiently monitors and controls energy devices, which lowers electric costs and decreases power outages. A hospital in Texas used smart grid software, and its energy savings equaled the amount of energy needed to power more than 1,500 homes.
• The Industrial Internet of Things
The Industrial Internet of Things is like the Internet of Things. Similar to the network that connects your phone, your vehicle and your tablet, the Industrial Internet of Things can connect energy, dam and transit components to a monitoring network. Municipalities in the U.S. use the Industrial Internet of Things to simultaneously monitor and assess 66,000 water meters.
Technology Is Pivotal for America's Infrastructure
Technology incorporated into infrastructure, or a hybrid infrastructure, offers more than savings in time and money. It makes money. Without a strong foundation for transportation, the U.S. could lose $3.9 trillion dollars. Improvements to the country's transportation system will contribute to a stronger economy and job growth, as the U.S. becomes a stronger competitor in the global market.
Another benefit? It'll raise the 2017 American Society of Civil Engineers scorecard grade for the U.S. Neglected repairs and maintenance, due to insufficient budgets, are the biggest contributors to the country's overall and individual low scores.
Technology, such as the Industrial Internet of Things, offers the groundwork for assessing aging bridges, dams and public transport to begin repairs. Affordable hardware, like 3D printing, provides governments with lower repair costs and faster repair times.
Governments can invest energy savings from installed smart grids at schools, energy plants, water facilities and airports into larger budgets or future funds for upgrading and repairing buildings and structures.
The U.S. work on railways, which scored a B on the report, shows that maintaining and updating infrastructures with technology is feasible — and it's pivotal federal, state and local governments realize this. A hybrid infrastructure offers economic growth, as well as easier ways to manage and maintain structures while saving money.
The advantages of leveraging technology are undeniable, which is why the country needs to adopt it sooner rather than later.