Star Spangled Banner written–ONLY for "Freemen", not for Slaves, not Hired Indentured. MSM Has Forgotten.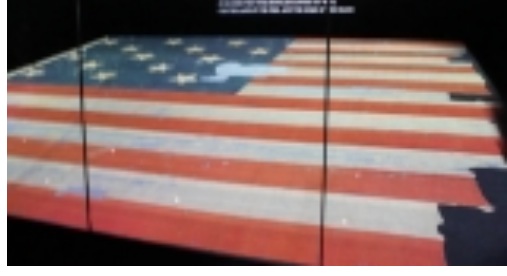 Take Down the "Star Spangled Banner" It's way past time. The Mainstream Media has for days and weeks, forgotten the racist origins of this 'air.'
It's probably time to retire the whole thing, or keep the parts that can apply to all. Or to write new words to the rousing tune with its high note few can reach with clarity. Or start the heck all over again with an inclusive anthem that celebrates mothers and sons and daughters and fathers, not just war. And that does uphold slavery and unjust indentured servitude….
The song commemorates an 1814 battle between the tiny America and the British, when muskets a la rip van winkle were used along with small canon rolled along on wheels.
Alan Dershowitz on tv said just now… NFL players should not bow, nor kneel, but stand with one hand up. He says, at they did at the Olympics. Mr Dershowitz seems not to understand what actually was being said at the Olympics, nor the entirely rocky nature of the 'national anthem' words themselves, that they only honor a few, not all Americans.
And especially was written to honor the slave holding states against the British. Star Spangled Banner for all? Not even close. Not for African slaves, not for europeans sold into indenture, not for Native Americans…
The song was originally called and published with the title: "Defence of Fort M'Henry". It was not 'the star spangled banner.' On September 14, 1814, Francis Scott Key from far off, looked through a spyglass, and saw a small American flag waving over Baltimore's Fort McHenry after a night of British assault. It is forgotten that the main huge flag made of wool had grown heavy in the rain and fell down during the night, breaking its mast. The idea the far smaller flag was 'still there' is highlighted instead.
Much later this musical 'air' was considered belonging to Union soldiers, not the other half of the nation during the Civil War, and also considered used by the invasion forces of the USA into Mexico, overrunning the people, and taking their lands, in the Mexican American war.
Hardly about a nation of peace, justice and regard for humanity.
Not until 1931 was this 'air' voted through Congress after forty years of Congress not passing it, as national anthem. Its reception was lethargic.
Before Francis Scott Key who wrote the air, he opposed the war of 1812 calling it "abominable" and "a lump of wickedness." Until it landed in his backyard.
The music is not original; it is an old British air.
The small flag he is speaking of, at the time, contained only a few stars, all of them slave holding states.
Complete version of "The Star-Spangled Banner" showing spelling and punctuation
from Francis Scott Key's manuscript
O say can you see, by the dawn's early light,
What so proudly we hail'd at the twilight's last gleaming,
Whose broad stripes and bright stars through the perilous fight
O'er the ramparts we watch'd were so gallantly streaming?
And the rocket's red glare, the bomb bursting in air,
Gave proof through the night that our flag was still there,
O say does that star-spangled banner yet wave
O'er the land of the free and the home of the brave?
On the shore dimly seen through the mists of the deep
Where the foe's haughty host in dread silence reposes,
What is that which the breeze, o'er the towering steep,
As it fitfully blows, half conceals, half discloses?
Now it catches the gleam of the morning's first beam,
In full glory reflected now shines in the stream,
'Tis the star-spangled banner – O long may it wave
O'er the land of the free and the home of the brave!
And where is that band who so vauntingly swore,
That the havoc of war and the battle's confusion
A home and a Country should leave us no more?
Their blood has wash'd out their foul footstep's pollution.
No refuge could save the hireling and slave
From the terror of flight or the gloom of the grave,
And the star-spangled banner in triumph doth wave
O'er the land of the free and the home of the brave.
O thus be it ever when freemen shall stand
Between their lov'd home and the war's desolation!
Blest with vict'ry and peace may the heav'n rescued land
Praise the power that hath made and preserv'd us a nation!
Then conquer we must, when our cause it is just,
And this be our motto – "In God is our trust,"
And the star-spangled banner in triumph shall wave
O'er the land of the free and the home of the brave.
CODA
As a mother, grandmother, I stand with the mothers of NFL players. No man should be called a 's of a b,' without the mothers reacting in horror and in pain. Stay strong all mothers. Being called down like a female dog is this president's seeming far too everyday vulgar spewing. We know what we are: Peace Mothers most all the time/ Fighting Fierce Mothers who come on with all flags burning, if need be. Hang in there.
SECOND CODA
Francis Scott Key was a slaveholder and a lawyer [he wrote jingles and airs as a hobby] who tried with everything in him to defeat the anti-slavery movement.
On that count alone, this song ought be retired.
HE had a strange relationship to freeing some slaves while holding others captive, and legally went after anti-abolitionists.
This brief excerpt from wikipedia [see the entire for references, the article is annotated throughout.]
"Slavery and American Colonization Society
Key purchased his first slave in 1800 or 1801 and owned six slaves in 1820. Mostly in the 1830s, Key manumitted (set free) seven slaves, one of whom (Clem Johnson) continued to work for him for wages as his farm's foreman, supervising several slaves.
"Key was a founding member and active leader of the American Colonization Society and its predecessor, the influential Maryland branch, the primary goal of which was to send free African-Americans back to Africa.[17] However, he was removed from the board in 1833 as its policies shifted toward abolitionist.
"Anti-abolitionist
Key used his position as U.S. Attorney to suppress abolitionists. In 1833, he secured a grand jury indictment against Benjamin Lundy, editor of the anti-slavery publication, the Genius of Universal Emancipation, and his printer, William Greer, for libel after Lundy published an article that declared, "There is neither mercy nor justice for colored people in this district [of Columbia]".
"Lundy's article, Key said in the indictment, "was intended to injure, oppress, aggrieve, and vilify the good name, fame, credit & reputation of the Magistrates and constables" of Washington.
"Lundy left town rather than face trial; Greer was acquitted.
"In August 1836, Key agreed to prosecute botanist and doctor Reuben Crandall, brother of controversial Connecticut school teacher Prudence Crandall, who had recently moved to the national capital. Key secured an indictment for "seditious libel" after two marshals (who operated as slave catchers in their off hours) found Crandall had a trunk full of anti-slavery publications in his Georgetown residence, five days after the Snow Riot, caused by rumors that a mentally ill slave had attempted to kill an elderly white woman.
"In an April 1837 trial that attracted nationwide attention, Key charged that Crandall's actions instigated slaves to rebel. Crandall's attorneys acknowledged he opposed slavery, but denied any intent or actions to encourage rebellion. Key, in his final address to the jury said:
"Are you willing, gentlemen, to abandon your country, to permit it to be taken from you, and occupied by the abolitionist, according to whose taste it is to associate and amalgamate with the negro? Or, gentlemen, on the other hand, are there laws in this community to defend you from the immediate abolitionist, who would open upon you the floodgates of such extensive wickedness and mischief?"
"A jury acquitted Crandall.
"This defeat, as well as family tragedies in 1835, diminished Key's political ambition. He resigned as district attorney in 1840. He remained a staunch proponent of African colonization and a strong critic of the antislavery movement until his death.