Report: State Dept. Was Granted $120 Million to Fight Russian Meddling. It Has Spent $0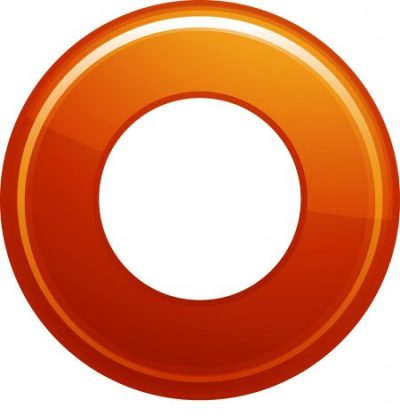 You now have to conclude that President Donald Trump and his administration are either a)historically incompetent, or, b)not taking action against Russia for its interference in American politics because they want a re-run of 2016, only this time with the Russians pushing down the scale in favor of the Republican Party's continued control of Congress. Or is it both? Note this New York Times report:
As Russia's virtual war against the United States continues unabated with the midterm elections approaching, the State Department has yet to spend any of the $120 million it has been allocated since late 2016 to counter foreign efforts to meddle in elections or sow distrust in democracy.

As a result, not one of the 23 analysts working in the department's Global Engagement Center — which has been tasked with countering Moscow's disinformation campaign — speaks Russian, and a department hiring freeze has hindered efforts to recruit the computer experts needed to track the Russian efforts.

The delay is just one symptom of the largely passive response to the Russian interference by President Trump, who has made little if any public effort to rally the nation to confront Moscow and defend democratic institutions. More broadly, the funding lag reflects a deep lack of confidence by Secretary of State Rex W. Tillerson in his department's ability to execute its historically wide-ranging mission and spend its money wisely.

Mr. Tillerson has voiced skepticism that the United States is even capable of doing anything to counter the Russian threat.

"If it's their intention to interfere, they're going to find ways to do that," Mr. Tillerson said in an interview last month with Fox News. "And we can take steps we can take, but this is something that once they decide they are going to do it, it's very difficult to pre-empt it."

The United States spends billions of dollars on secret cybercapabilities, but these weapons have proved largely ineffective against Russian efforts on Facebook, Twitter and elsewhere that simply amplify or distort divisive but genuine voices in the United States and elsewhere.

The role for the Global Engagement Center would be to assess Russian efforts and then set about amplifying a different set of voices to counter them, perhaps creating a network of anti-propaganda projects dispersed around the world, experts said.
Further down:
Mr. Tillerson spent seven months trying to decide whether to spend any of the money. The State Department finally sent a request to the Defense Department on Sept. 18 to transfer the funds, but with just days left in the fiscal year, Pentagon officials decided that the State Department had lost its shot at the money.

With another $60 million available for the next fiscal year, the two departments dickered for another five months over how much the State Department could have.

After The New York Times, following a report on the issue by Politico in August, began asking about the delayed money, the State Department announced on Monday that the Pentagon had agreed to transfer $40 million for the effort, just a third of what was originally intended.

State Department officials say they expect to receive the money in April. Steve Goldstein, the under secretary for public diplomacy, said he would contribute $1 million from his own budget to "kick-start the initiative quickly."

"This funding is critical to ensuring that we continue an aggressive response to malign influence and disinformation," Mr. Goldstein said.

On Wednesday, Mark E. Mitchell, a top official in the Defense Department, said much wrangling remained before any of the promised $40 million is transferred to the State Department.

"We're still a ways off," Mr. Mitchell said.

The delays have infuriated some members of Congress, which approved the funding transfer with bipartisan support.
So which is it?
Incredible, mind-bogging incompetence or slowing things waaaaaaaaaaaaaay down? If the latter view is considered paranoid, then it's gross incompetence that hasn't been seen on this scale since Gen. George Custer shouted to his troops: "Come on! Just follow me, the path is clear!"
Slanders™? was asked what donald's doing re Russia meddling. Here's the ONLY thing she offered. But @NYT proves it was a lie.

"Look, just this week they announced through the State Department $40 million is being given to the Global Engagement Center." https://t.co/X5JxtYIsJS

— Philippe Reines (@PhilippeReines) March 5, 2018
Take this in: Trump/Tillerson State Dept has spent ZERO DOLLARS out of the $120 M allocated to defend us from ongoing cyberwar waged against America by Russia. https://t.co/291HoLdOaW

— Laurence Tribe (@tribelaw) March 5, 2018
Graphic via Storyblocks.com