'Putin Has Clearly Come to the Conclusion that there Is Little Price to Pay…' Bingo!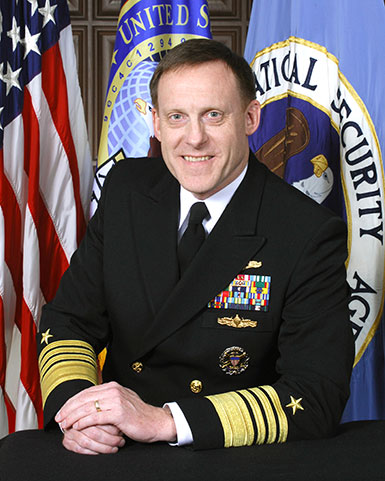 Navy Adm. Michael S. Rogers, commander of U.S. Cyber Command, director of the National Security Agency (NSA)and chief of the Central Security Service, testified today at the Senate Armed Services Committee hearing on Cyber Command's posture.
It was an eye-opening hearing during which the NSA chief bluntly told lawmakers that President Trump has not given our intelligence services the specific authority or direction to confront the Russian election cyber attacks and that the U.S. response to Russia's attacks has been insufficient to prevent ongoing attacks or prevent future ones. "We have not opted to engage in some of the same behaviors we are seeing…They have not paid a price that is sufficient to change their behavior," Rogers said.
Earlier this month, FBI Director Christopher Wray had a similar response during a Senate Intelligence Committee hearing when asked by Sen. Jack Reed whether the president had directed the FBI's efforts to counter Russia's election hacking activities: "Not as specifically directed by the President," Wray responded.
During the same hearings, Director of National Intelligence Dan Coats said:
We expect Russia to continue using propaganda, social media, false-flag personas, sympathetic spokesmen and other means to influence, to try to build on its wide range of operations and exacerbate social and political fissures in the United States…There should be no doubt that Russia perceives its past efforts as successful and views the 2018 US midterm elections as a potential target for Russian influence operations.
Trump has yet to levy a single sanction to punish Russia for election interference, despite the fact that Congress almost unanimously passed legislation that took effect on January 29 requiring him to do so, and despite senior intelligence officials testifying that Russia is trying to disrupt the 2018 midterms.
When Sen. Claire McCaskill asked Rogers whether enough is being done to prevent Russia from attacking the 2018 elections, Rogers replied with "We're taking steps, but we're probably not doing enough."
McCaskill fired back with "Why the hell not?…What's it going to take?" and added "You guys can do this, you give our America's military a mission and nobody is better…The notion that you have not been given this mission, to stop this this year, is outrageous."
An equally indignant Sen. Elizabeth Warren, referring to Trump's inaction against Russia — including his failure to impose sanctions despite legislation passed by Congress — asked Rogers what message it sends to Vladimir Putin that the U.S. is not fully implementing sanctions to counter known Russian cyber attacks.
Rogers replied, "I believe that President Putin has clearly come to the conclusion that there is little price to pay here…"
"BINGO!", the Senator from Massachusetts exclaimed.
And the man in the White House continues to protect Putin and to holler "HOAX."
Except for the following paragraph, a DoD press release on the hearings did not fully capture the concern and frustration expressed by the lawmakers and, often, acknowledged by Admiral Rogers:
Our adversaries have grown more emboldened, conducting increasingly aggressive activities to extend their influence without fear of significant consequence…We must change our approaches and responses here if we are to change this dynamic.
However, below is the video of the entire hearing.