(Updated) Of 'Washington' and of Innocence
Update:
Please scroll to the bottom to watch tonight's (March 7) follow-up on this delightful story on NBC's Nightly News with Lester Holt.
Original Story:
It has been quite a week.
Russian shoes dropping all over the place, "with each new [shoe] adding to a cloud of suspicion that hangs over the White House as critics demand an independent investigation" on Russian interference with our elections and alleged links between the Trump campaign and Russia.
Nevertheless, a GOP-controlled Congress continues to refuse to allow such an independent, non-partisan, thorough investigation to proceed in order to get to the bottom of this unseemly — perhaps treasonous — affair.
But wait, there is hope.
Famous The New Yorker satirist Andy Borowitz is asking Hillary Clinton to "please claim to have been behind the Russian hack because that's the only way congressional Republicans will investigate it."
We'll have to wait and see whether such motivation will get the GOP off their asses and do the work a democracy demands.
Anyway, that is not what this short weekend post is all about.
It is about a subject that could not be farther from the complicated cesspool that is Washington today.
It is about pure, simple innocence, freedom from prejudice and "love that matters."
It is about seeing the world through the eyes of an innocent child.
It is about 5-year-old Jax from Louisville, Kentucky, who wanted to have his head shaved really short so that he could look like his best friend Reddy, also five.
Why? Well, Jax wanted to go to school on Monday with his hair like Reddy's so that his teacher wouldn't be able to tell them apart. "He thought it would be so hilarious to confuse his teacher with the same haircut."
As told on the TODAY show, Friday, "Jax decided that if he and Reddy, 5, had the same haircut, no one would be able to tell them apart, including their pre-K teacher. Reddy apparently thought this prank was flawless as well."
And the prank was flawless:
When Reddy arrived at school before Jax, he told the teacher and his classmates he was Jax. The teacher played along and pretended she was talking to Jax.
Below is a photo of Jax and Reddy, before the haircut.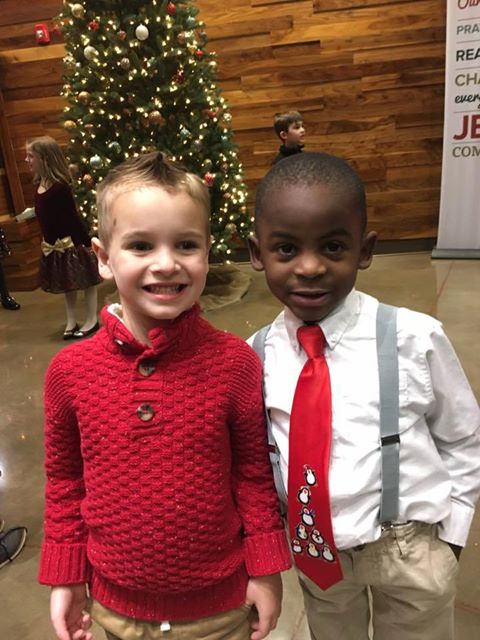 And here are Jax and Reddy after the haircut, courtesy the TODAY show: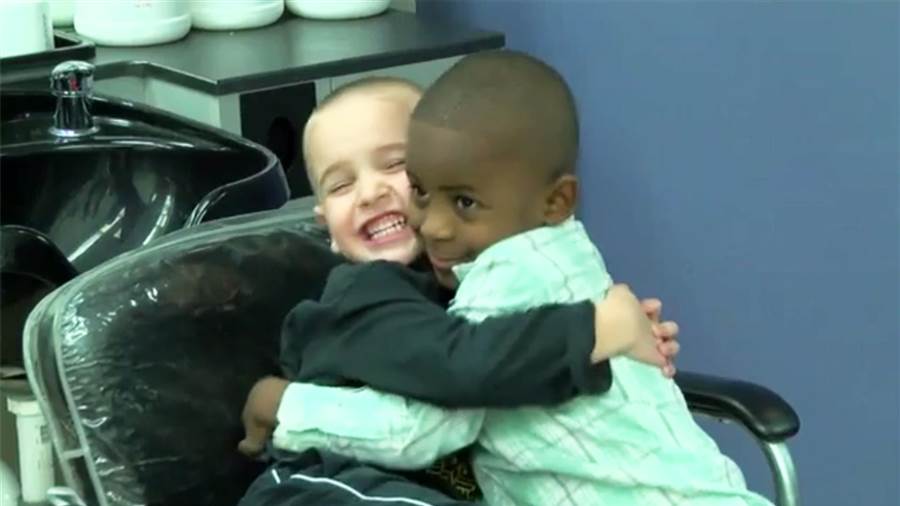 Please click here to watch the video.
One reader commented, "The beautiful age of innocence, may it never end."
Perhaps this touching story will carry us at least through the weekend.
Have a great one!
Update:
Please watch a delightful update on this story as it appeared on tonight's (March 7) NBC's Nightly News with Lester Holt, below.