Of Sunsets, Photography and Grandparents' Bragging Rights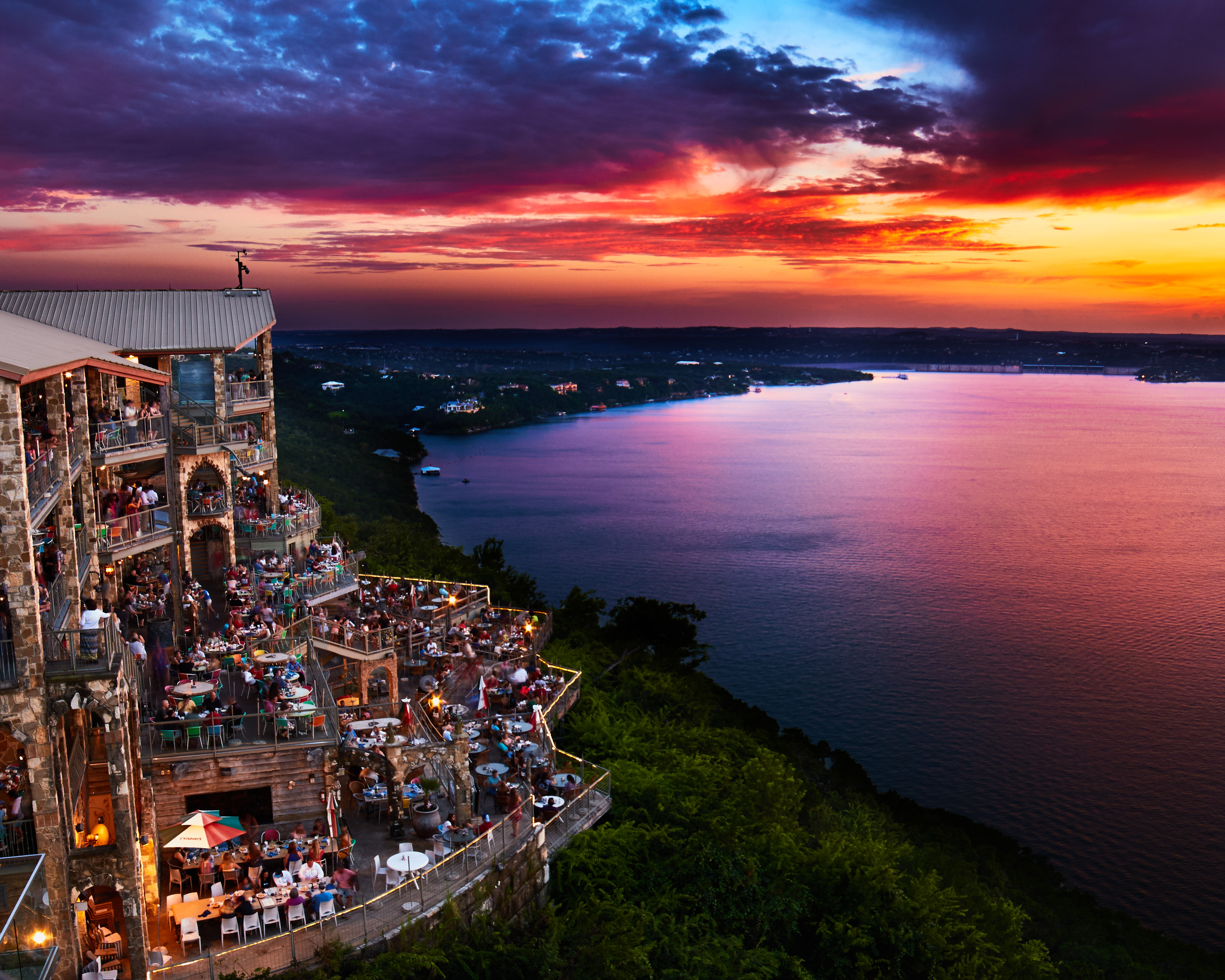 I miss "our" (late) Ron Beasley's beautiful weekend photographs.
Often they provided much-needed relief from a week of just plain, awful, depressing news.
I used to dabble in photography years ago.
As I love sunsets — especially Texas sunsets — I have "miles and miles" of VHS video cassettes filled with sunsets (the whole 10 to 15 minute "process") along with scores of photographs, none of them really worth bragging about.
Our 17-year old grandson who has been "dabbling" in photography for several years apparently inherited my fascination with sunsets and has shot many gorgeous photos, all of them worth bragging about, especially by his grandparents.
But we are not the only ones who believe his photographs are great.
The Oasis is one of the most famous restaurants and tourist destinations in Austin, Texas.
Located on a cliff 450 feet above beautiful Lake Travis, with its numerous terraces overhanging the cliff, facing west, it offers the most awesome views of the lake and surrounding Texas Hill Country.
There is hardly a better place to enjoy the breathtaking Texas sunsets — and to photograph them.
As a matter of fact The Oasis' sunsets are acclaimed throughout Texas. Sunsets which according to The Oasis, "since the beginning of time have been something special to celebrate."
It is thus not surprising that The Oasis has been holding a "sunset photo contest" for the past 20 years.
This year, our grandson entered the contest and submitted the photograph at the top of this article.
Along with Preston's parents, we — his grandparents — attended the "21st Annual Oasis Sunset Photo Contest Award Ceremony" last night.
We would have been delighted if Preston's photo would have won a prize in the "youth category"
Lo and behold, a panel of seasoned judges believed that Preston's photo was the best among more than 200 entries and awarded him and his photograph the 2016 Oasis Sunset Photo Contest Grand Prize.
As grandparents, we wanted to share his photo — and our pride — with you and hope that it helps make your weekend a little more pleasant
~~
To see more of Preston's photographs, please go to www.epochist.com