'Obama – An Intimate Portrait' — Or, Year In Review: 2009-2016, That Is.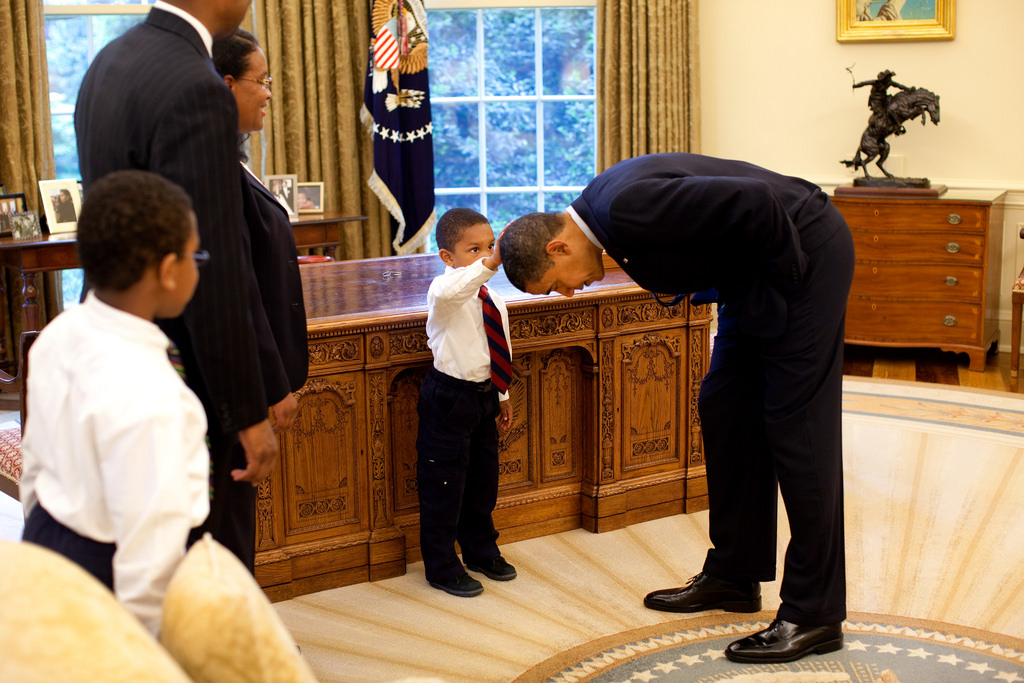 "Hair like mine"
It is tradition, this time of the year, to look back at the events, sights and sounds of the year we are about to leave behind — whether good ones or bad ones.
I'll let others be the judge on the latter. (There will be plenty of opinions: "'Chaotic' was the most common one-word summation of the year," says the Washington Post. Historians at politico.com call it "chaotic," "distressing." "crazy") For me, there is no better or more poignant way of reviewing the past year than through the eyes and the lens of a skilled photographer.
And, since the people's house should reflect America, what better way to assess whether the people's house lived up to such an expectation than by perusing through the White House's photographic collection.
Unfortunately, when one goes to the new, sterile White House web site in search of such 'memorabilia,' there is not much there, nor in the media. Not much in terms of class, charm or candidness.
Unless one can call "class" a red-faced guy shouting from the rafters "crooked Hillary" and smirking at the crowd's response of "lock her up."
Unless one can attribute "charm" to a stone-faced man standing at a podium calling right-wing extremists "very fine people."
Unless one can call a photo of a grown man clowning around on a semi-truck, "candid."
Unless one finds the dozens of photos of Mr. Trump signing executive orders in "yuge" letters and of cabinet members worshipping the president, "adorable."
Iconic? Perhaps the one of Mr. Trump whispering something in the ear of then-FBI Director James Comey?
Thus, as we say goodbye to a lackluster, charmless, classless and most unphotogenic year in our White House, please forgive me for skipping — trying to forget — 2017 and for nostalgically looking back at the years when we had a White House full of goodwill, humor, laughter and a family in that House that had class, charm and truly represented the character of our nation.
What better way to recollect than through the eyes and the camera of a man who, for eight years and through nearly two million photographs, chronicled the presidency of Barack Obama and the first family's life at the White House.
A man with whom the president spent more time than with anybody other than the president's family.
A man who, "[f]rom moments of America's triumph to times of deepest tragedy, from high-stake meetings with world leaders to quiet mornings of study in a sun-splashed Oval Office…was always present, dutifully documenting every moment, large and small, for history."
A man who, during those eight years, became more than the president's photographer – became a friend, a confidant and a brother to the president.
Of course, we are talking about President Obama's official White House photographer, Pete Souza.
And, those are not my words. I am quoting and paraphrasing the words of none other than President Barack Obama.
They appear in the foreword to Pete Souza's magnificent "Obama – An Intimate Portrait."
"An Intimate Portrait" is a treasure trove of more than 300 of Souza's most iconic and intimate photographs that put the reader right in the White House of the extraordinary man who became our 44th president, a man who would "lead our nation through monumental challenges, comfort us in calamity and loss, share in hard-won victories, and set a singular example to 'be kind and be useful,' as he would instruct his daughters."
Knowing how much I admire President Barack Obama and how much I love Souza's photographs, our son was kind enough to give me for Christmas a "deluxe limited slipcase edition" of this fabulous work.
The cover simply says "44."
The big surprise was on the inside cover page, where our son had thoughtfully gotten Souza to autograph and personalize the volume – it will be a treasured keepsake for the rest of my years.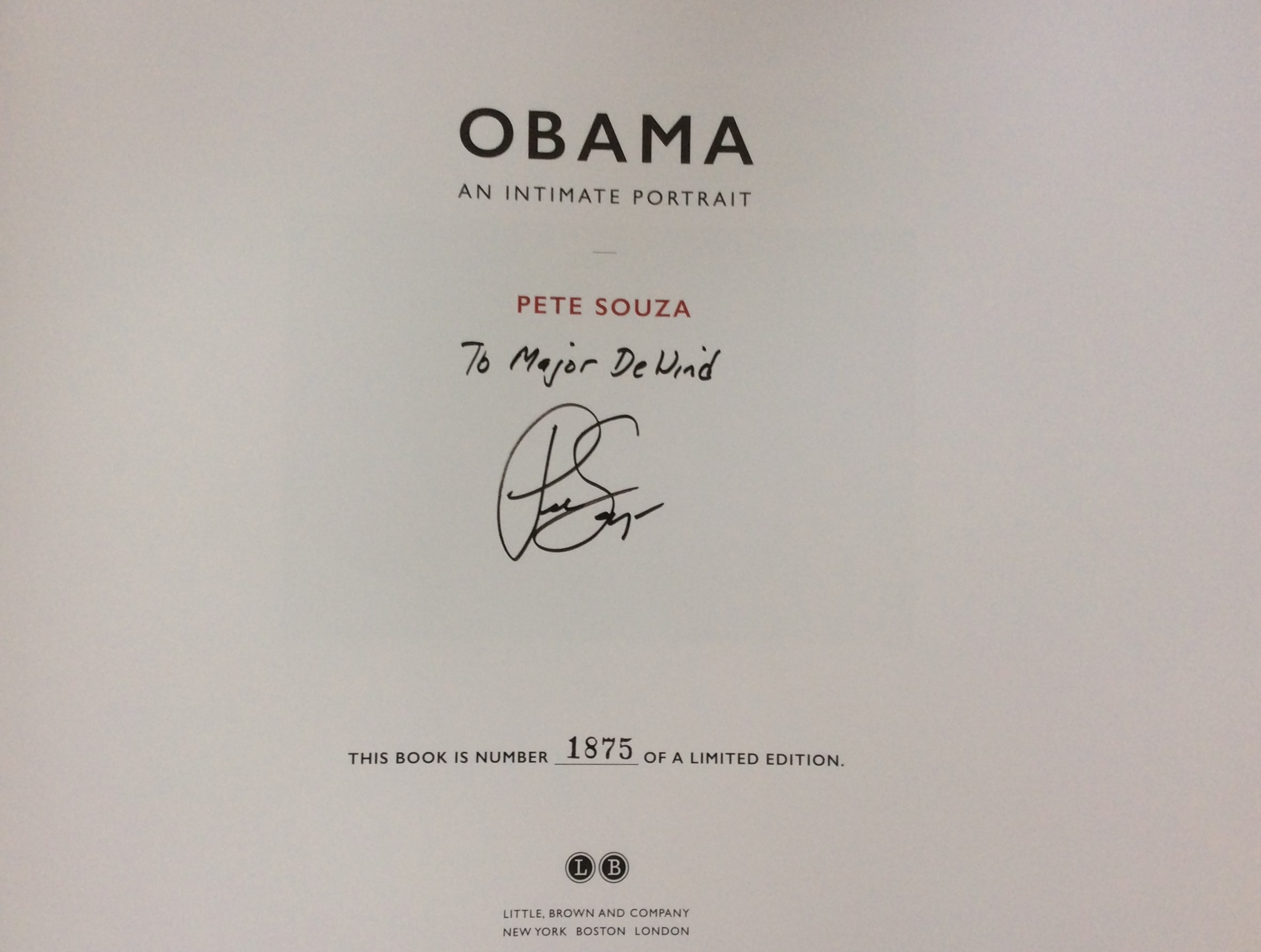 Pampering me even more, our daughter presented us with tickets to an upcoming "meet and greet" event with Pete Souza in our town.
But I still have a problem: How to share with readers the best of the best photographs.
No easy solution. Here are a few of my favorites. Hope you like them. Most of them need no captions and many more can be viewed here.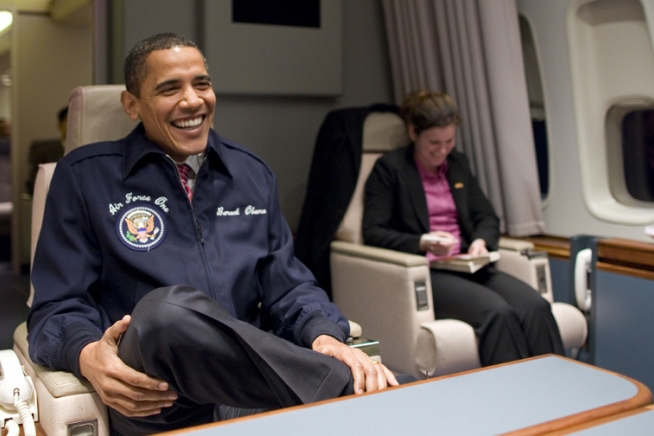 President Obama on his first trip aboard Air Force One. February 5, 2009.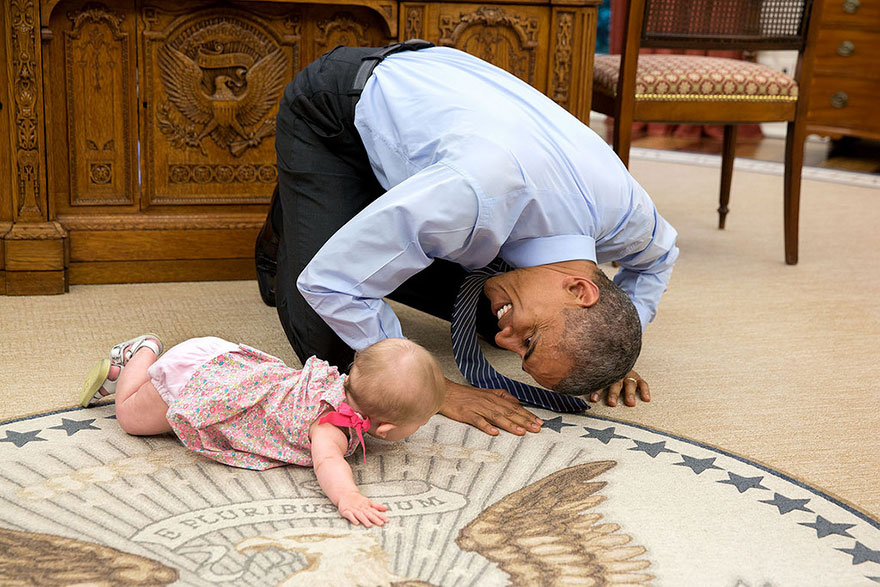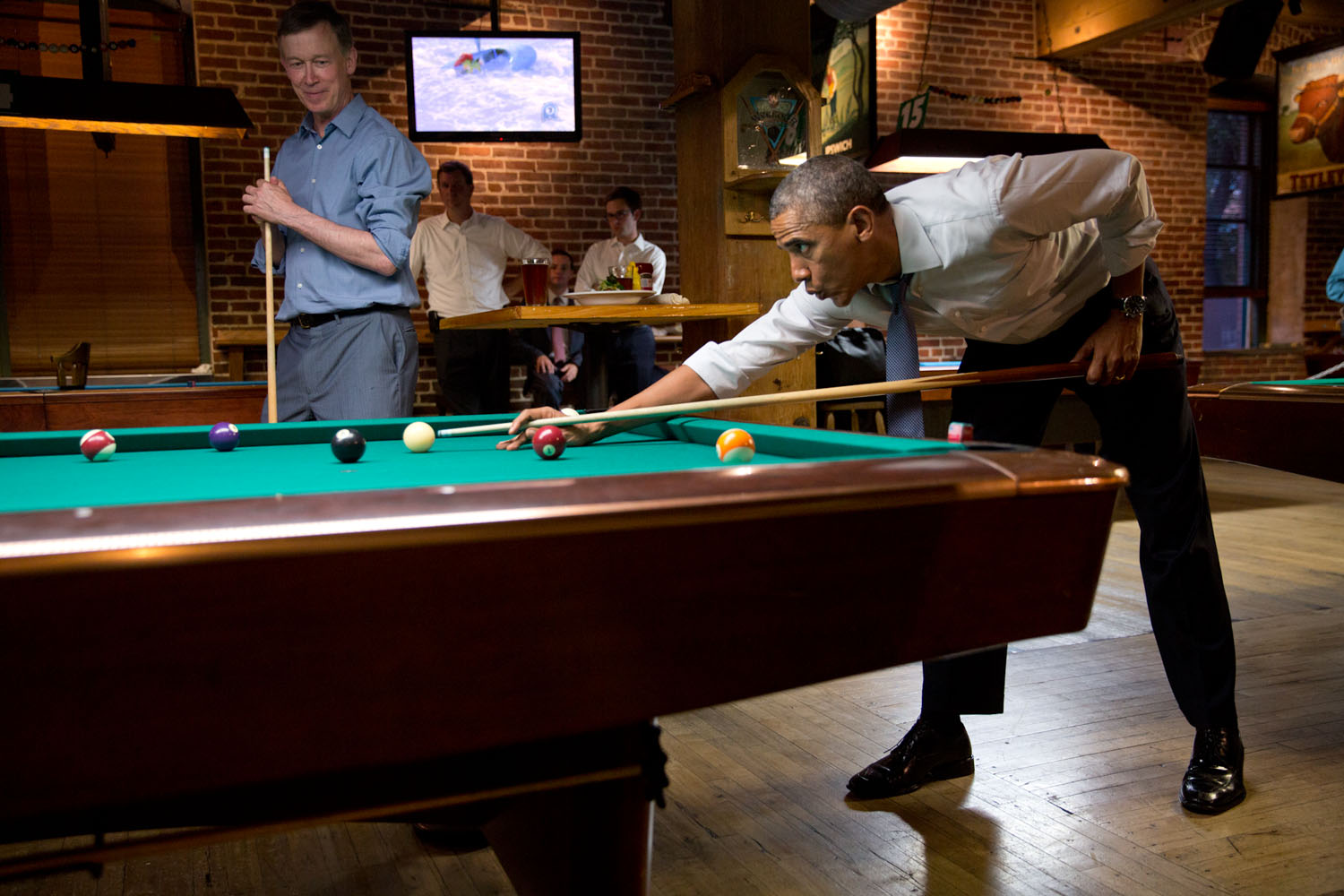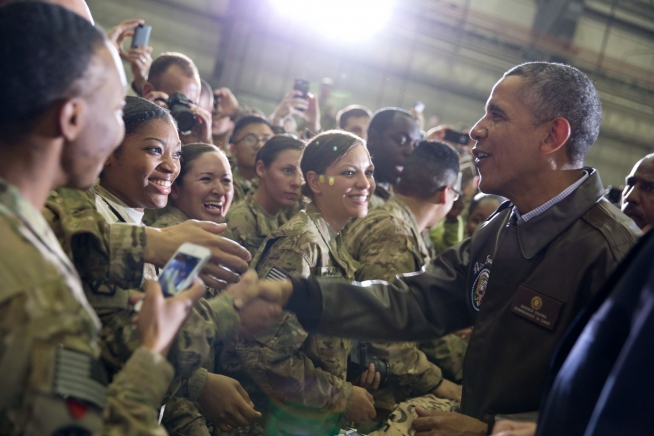 Visiting the troops in Afghanistan
The President comforting Oklahoma tornado victims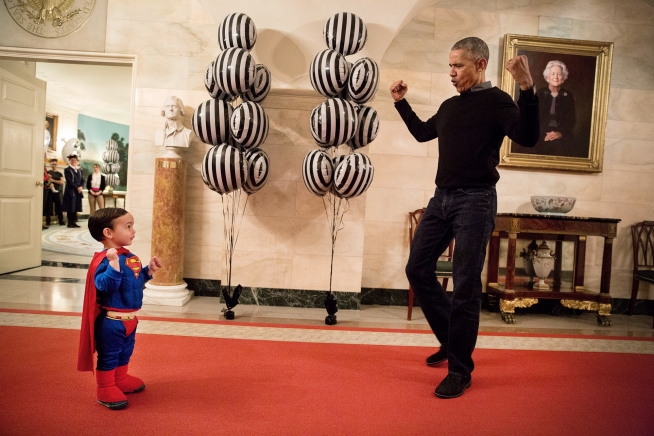 President Barack Obama with Superman Walker Earnest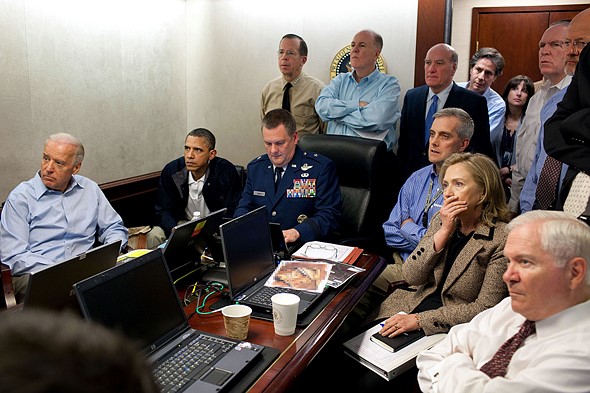 Monitoring the Osama bin Laden raid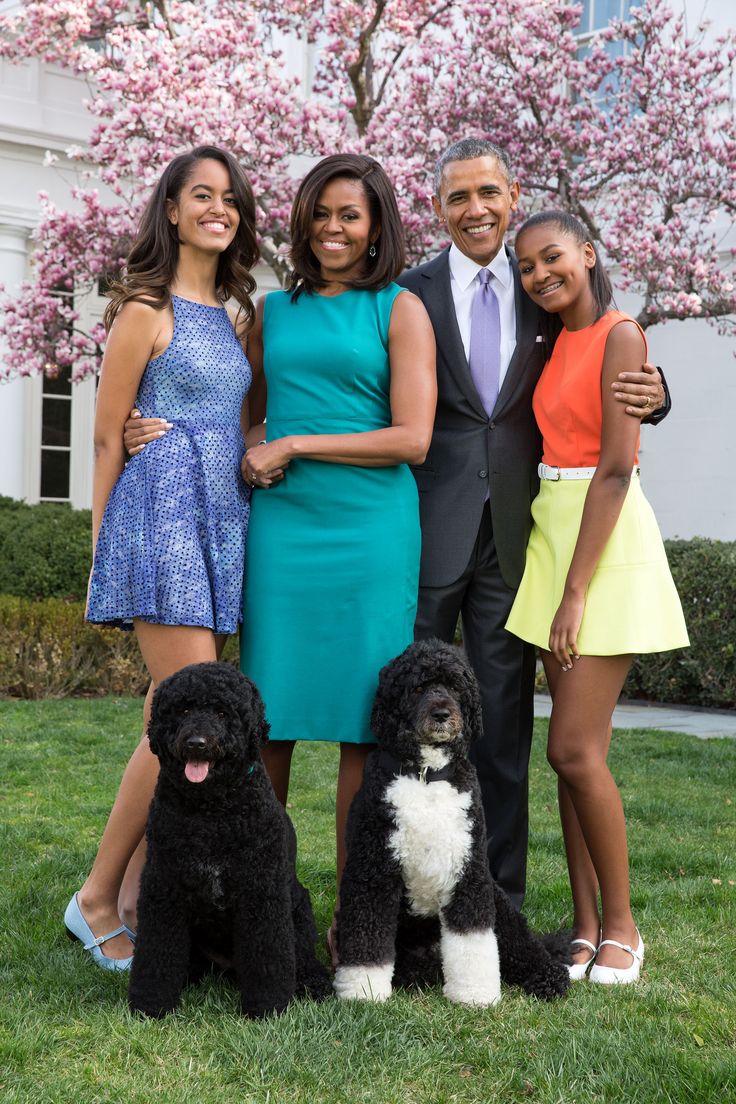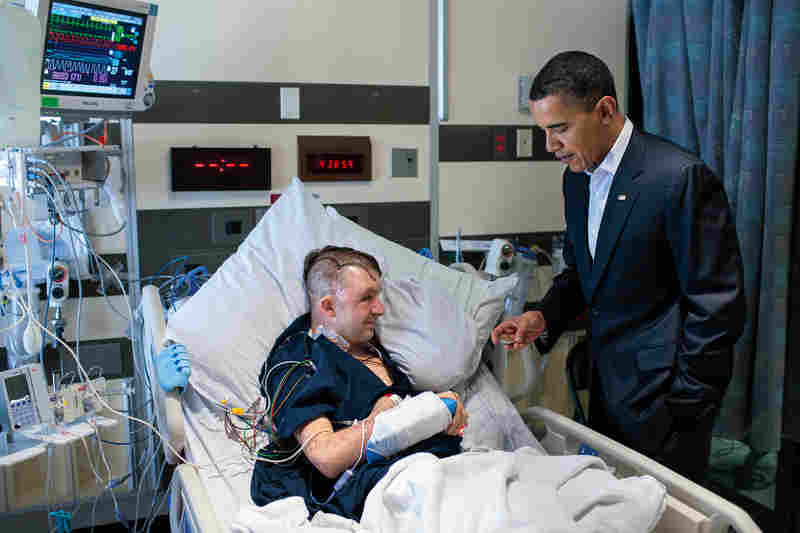 Visiting Army Ranger Cory Remsburg at Walter Reed hospital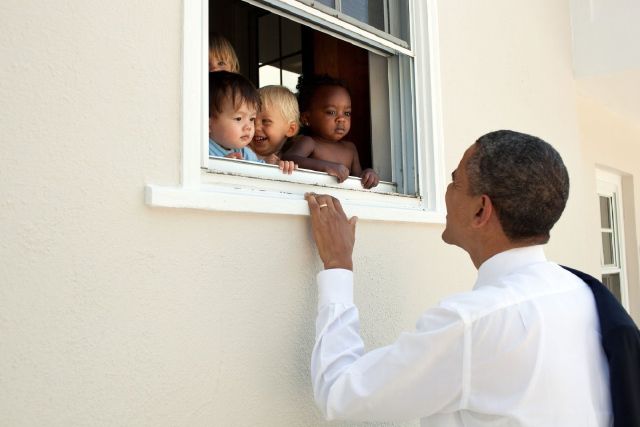 Chatting with nursery-school children in Bethesda, Md.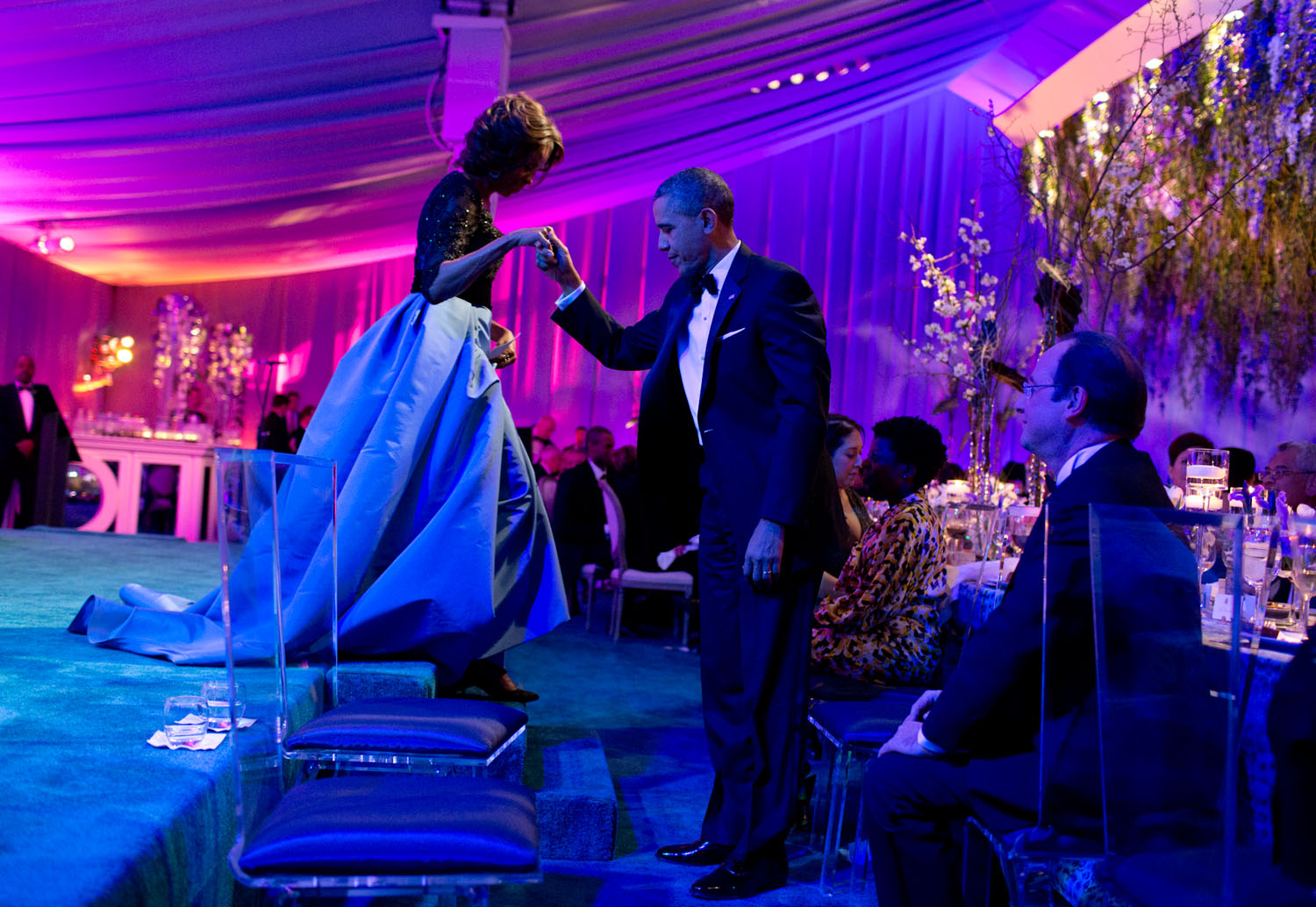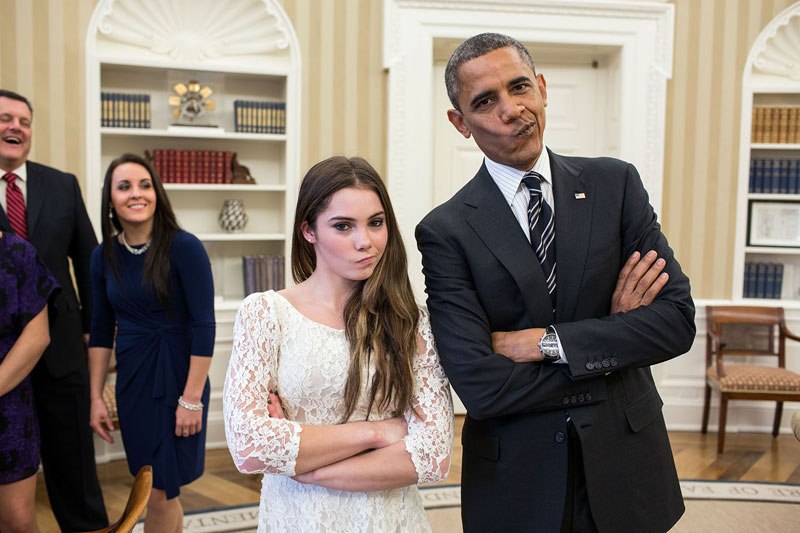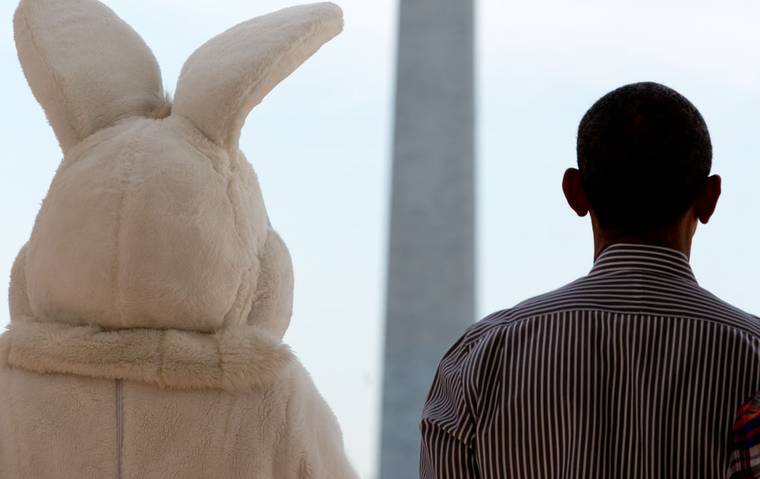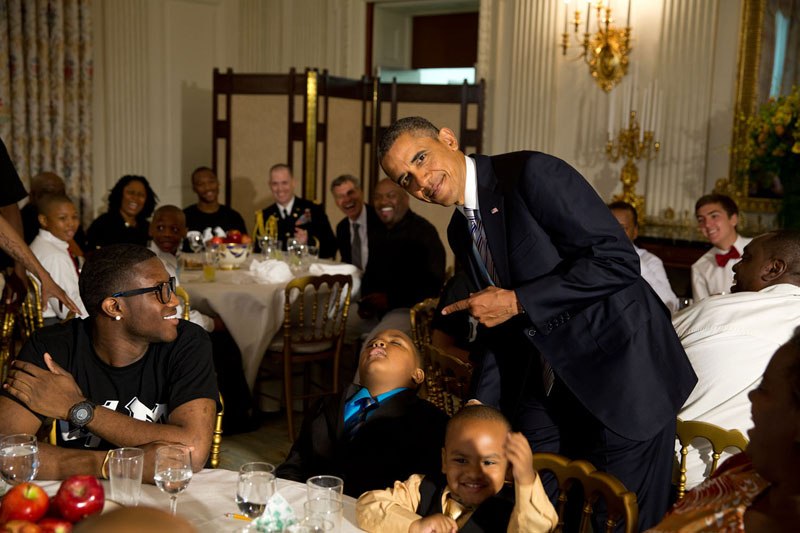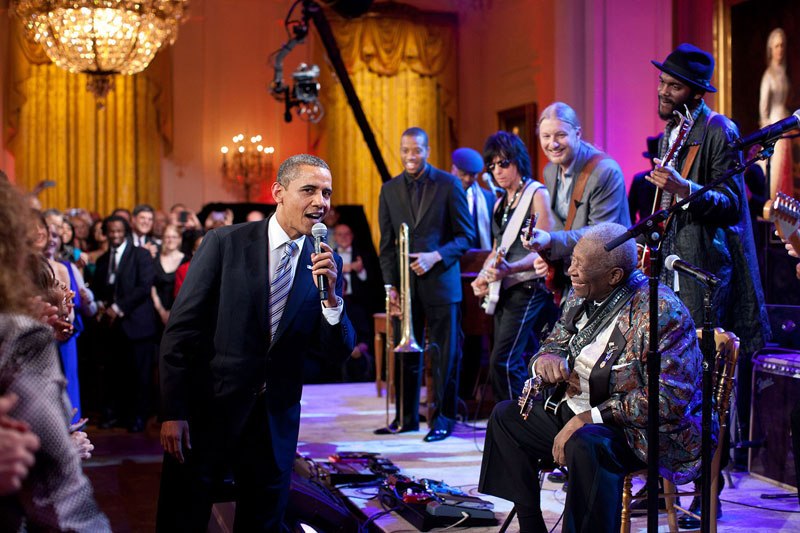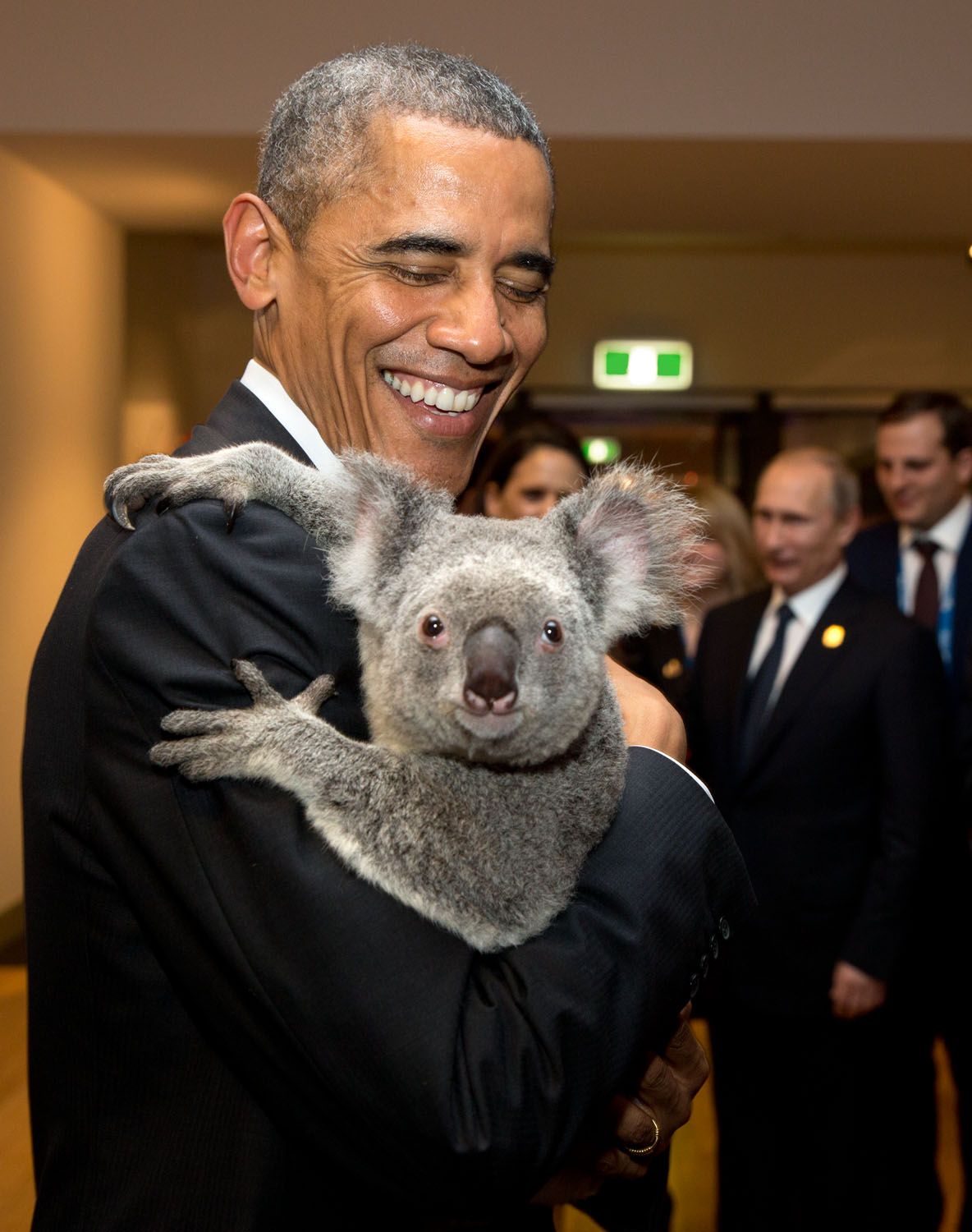 The President "Down Under"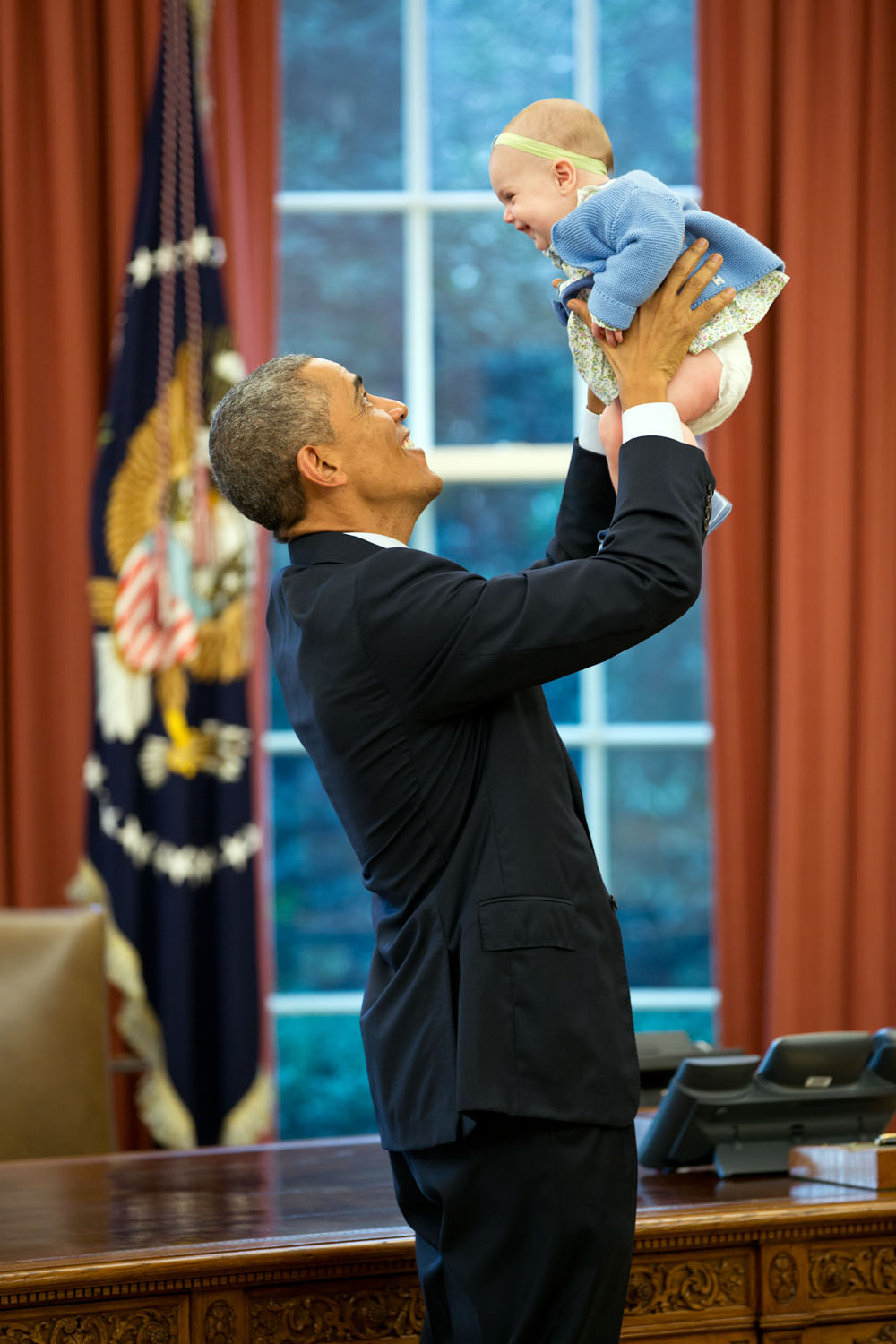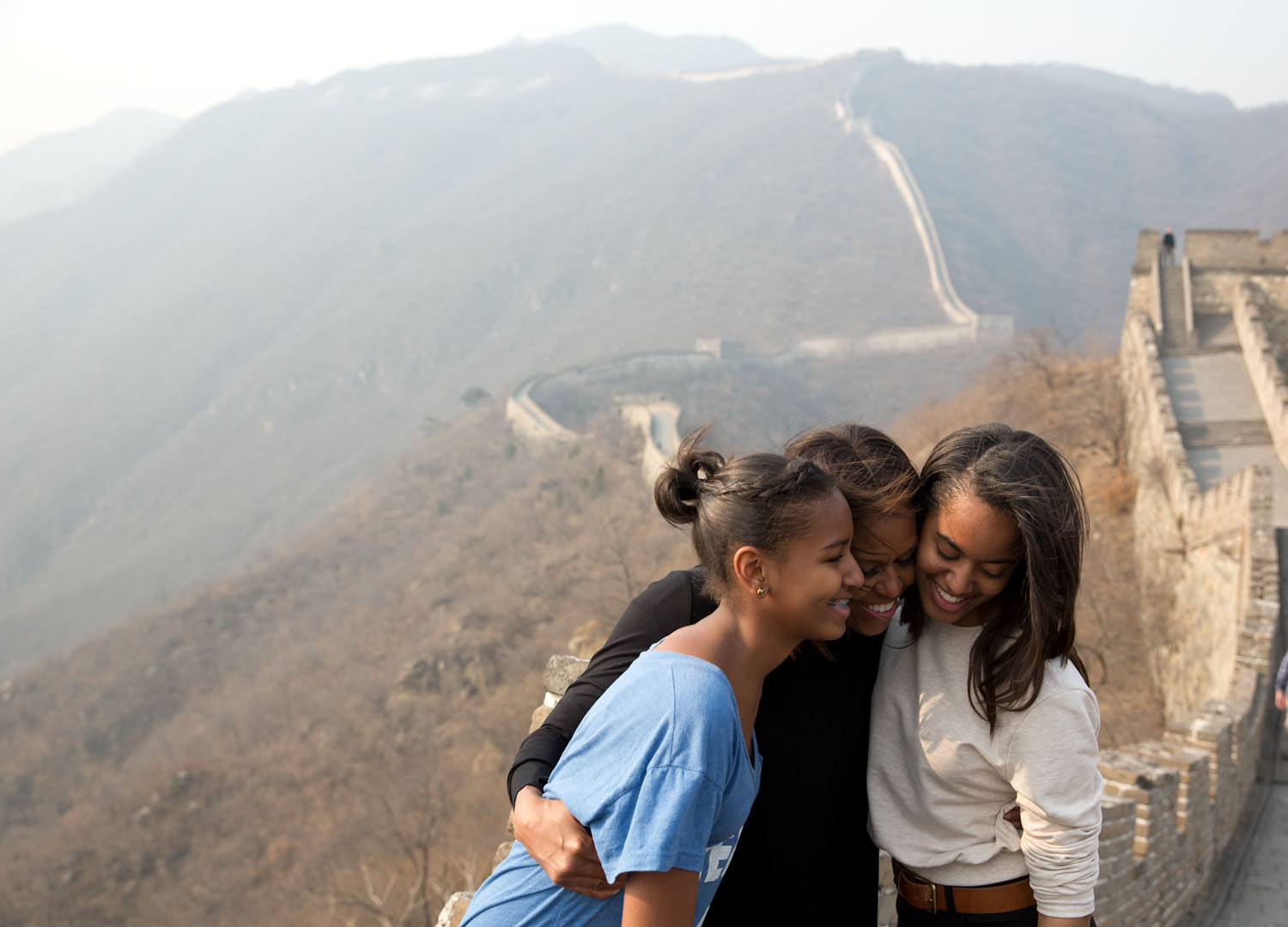 At the Great Wall of China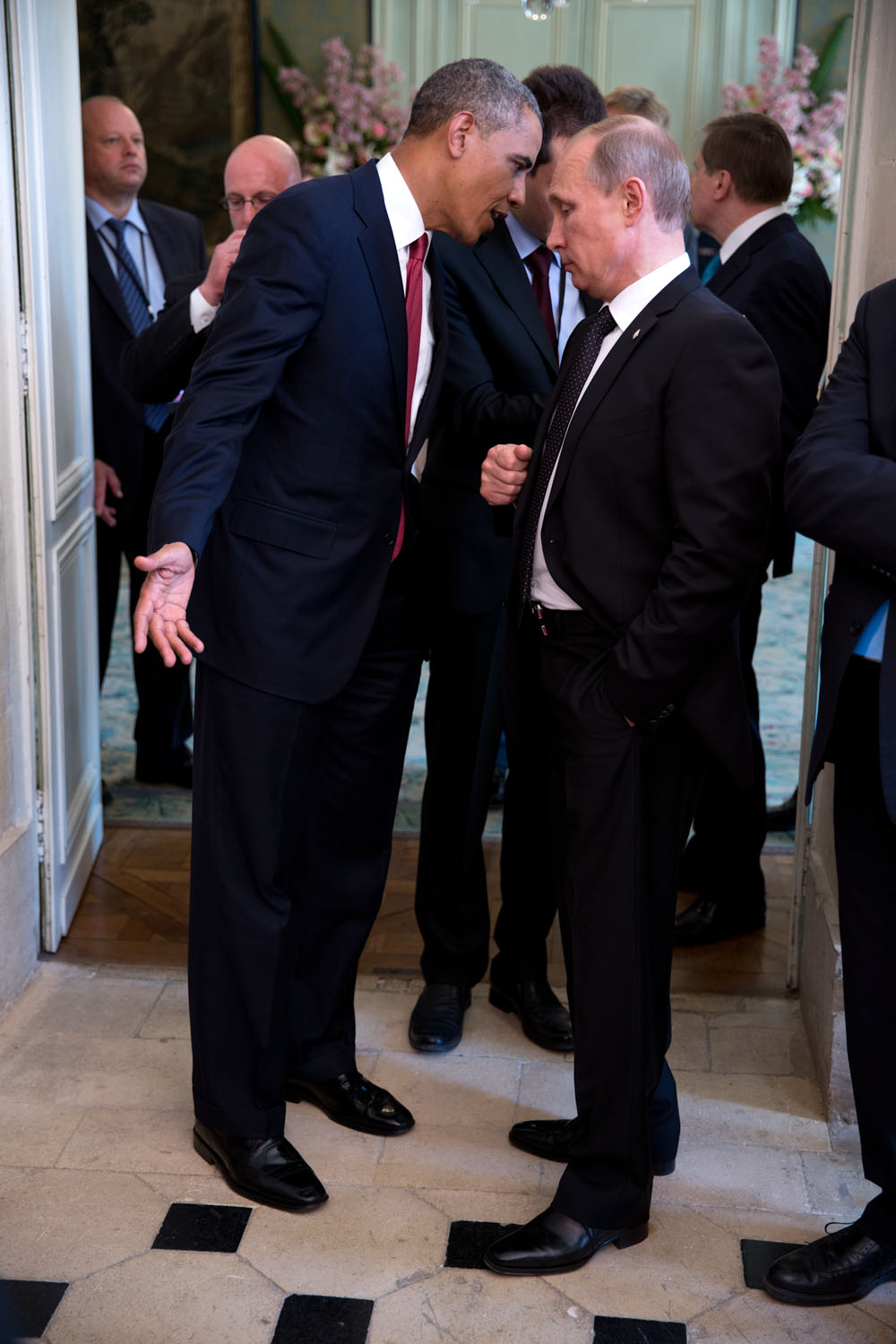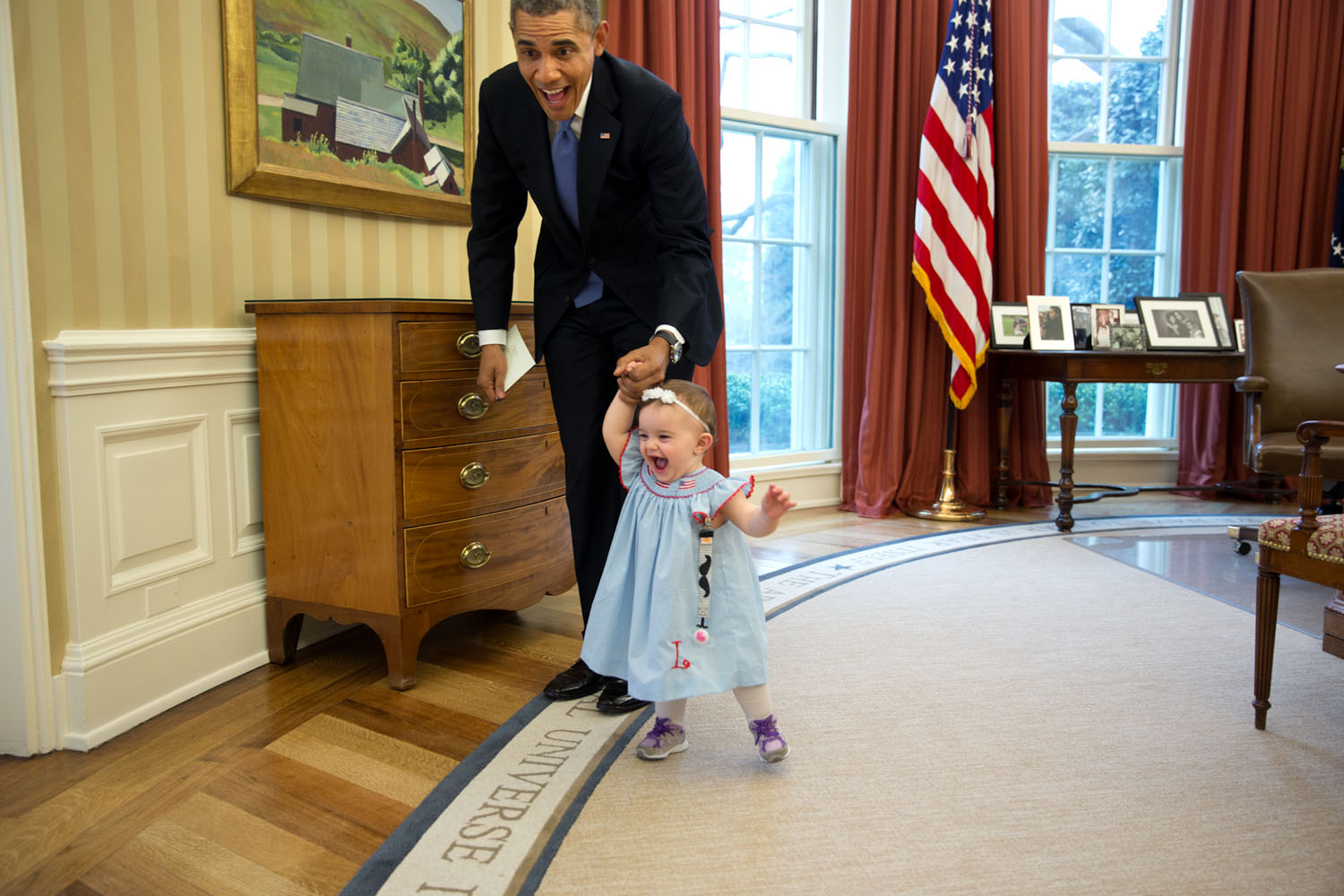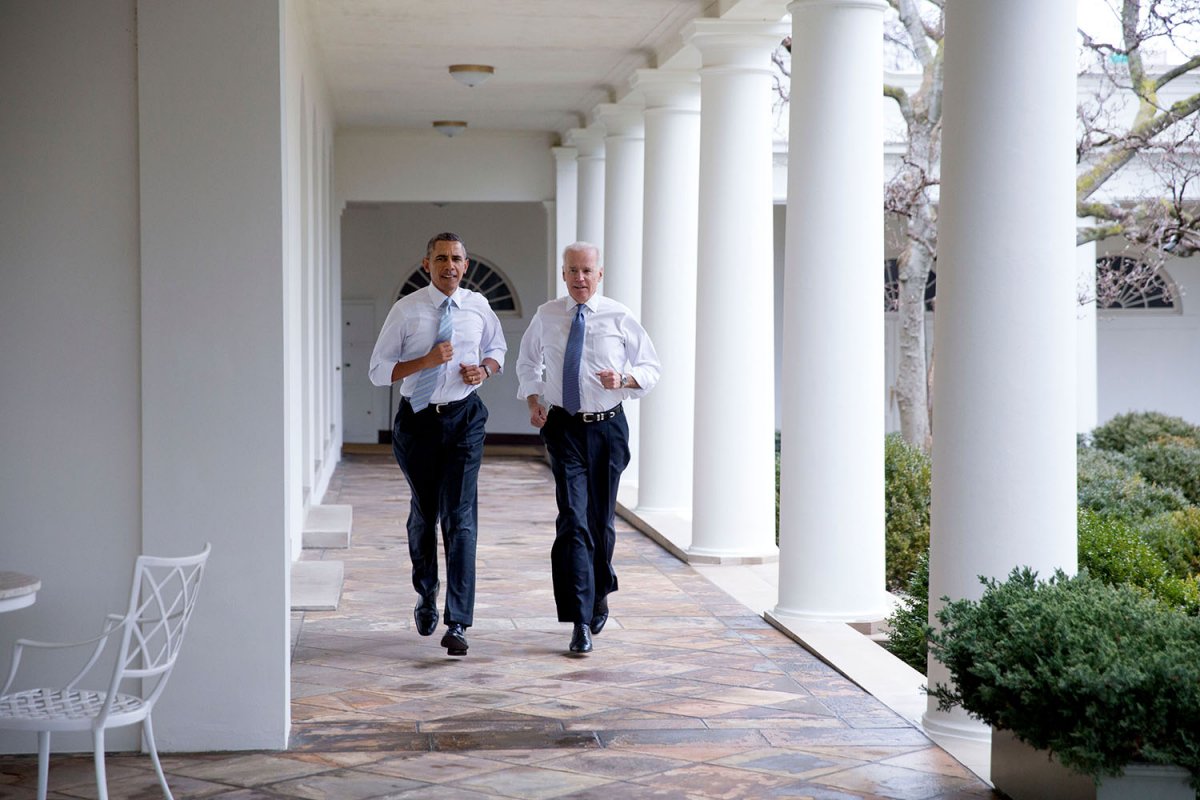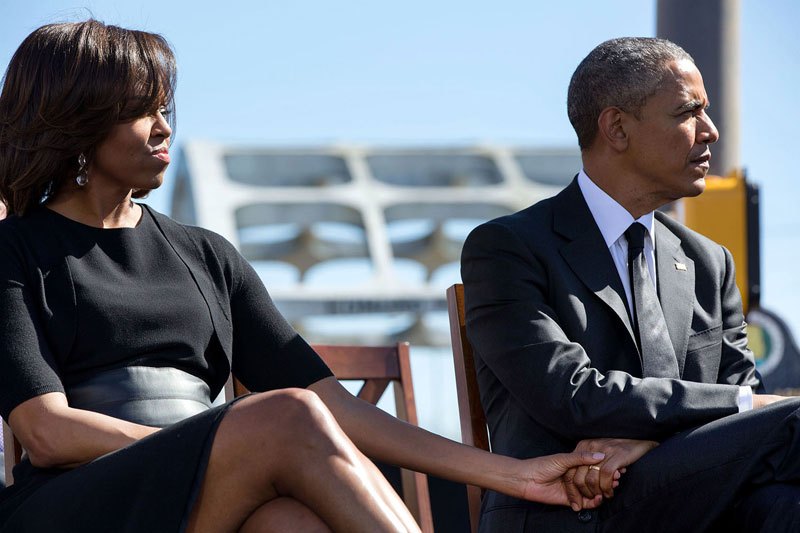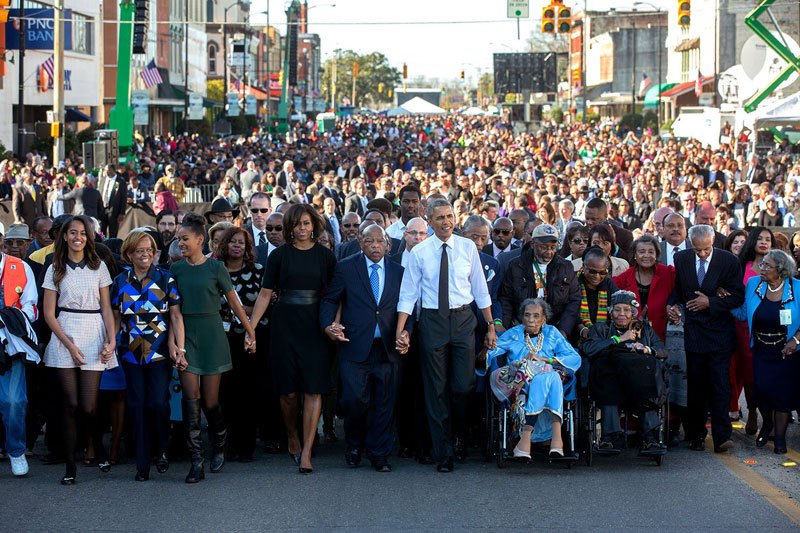 Selma, Alabama, 50 years later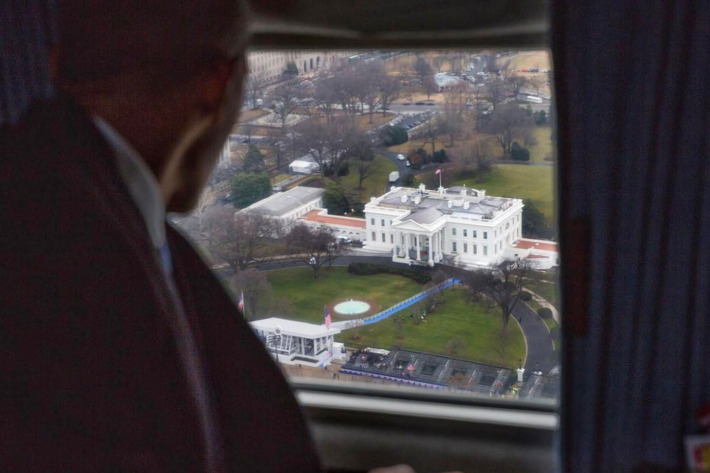 President Obama on his final flight aboard what now is "Executive One," January 20, 2017
To view more, many more of these captivating photos, please click here.
Here is raising a glass to what seems "Auld Lang Syne," to remembering "auld acquaintances" and to a classier 2018.
CODA:
Above, we read about the President's respect for and friendship with Souza.
How about Pete Souza?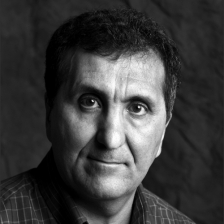 Here are some of Souza's words about his friendship with the president, as told in the Introduction to his "Intimate Portrait":
Along the way I became his friend. And he became my friend. How would you not when you share so much of life together? We played countless games of Spades together on our long flights overseas. He called me Pete or later the Azorean when he found out my ancestry, and I called him Mr. President, or, more often, POTUS. He poked fun at my age, my bald spot, or at the reptiles I kept at home…. Amid all that togetherness, did I ever get on his nerves? Certainly. Did he get on my nerves? One learns to always say no.
About his hopes for his book:
I have had the extraordinary privilege of being the man in the room for eight years, visually documenting President Obama for history. This book is the result of that effort. I gave it my all, I hope that the photographs that follow, accompanied by my words, will show you the true character of this man and the essence of his Presidency, as seen through my eyes and felt through my heart.
Cross-posted from The Huffington Post