Nestlé & Flint: Bottling Inequality?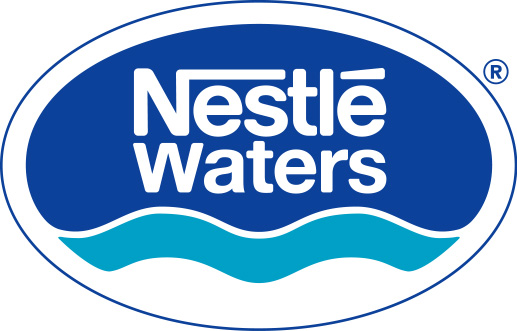 by Maryla Krol
One would think that in the world's wealthiest country, lack of access to clean drinking water would be a thing of the past. Yet some people are still drawing huge profits from this vital resource while others can't even trust water from their taps. This is a tale of two Americas, where basic human needs come second to corporate interests.
The scene is Flint, Michigan, where residents have had to live without access to water since 2014, when the drinking water source was switched to the Flint River in a cost-cutting measure gone wrong. Despite the fact that the city's infrastructure is not expected to be fully restored until 2020, residents are now expected to drink this water once more. Recent testing has shown that Flint's tap water is now 'below the federal action level for lead' – hardly a phrase to inspire confidence. How the people of Michigan feel, of course, is by-the-by. The state can now begin to close bottled water distribution centers and the public are faced with the choice of paying for clean water – an expense that many people can ill afford – or making do with what's coming out their taps.
Meanwhile, food and beverage giant Nestlé is making considerable profits from Michigan's waters, extracting billions of dollars' worth of groundwater and paying the state a mere $200 a year for these privileges even as the market surges. According to the research and consulting firm Beverage Marketing Corp, bottled water overtook soda as the No.1 drink sold in the US last year. And the public isn't even drinking what they think they are. To add insult to environmental injury, Nestlé exploits a legal loophole to brand groundwater like this as "natural spring water."
Unaware of this, the rich continue buying this emperor's-new-clothes water that should rightly belong to the public. Meanwhile, the poorest members of the public don't have access to clean water at all. But whether you're an American buying bottled water through choice, or because your tap water may damage your health, there is one player reaping the benefits: big business.
This isn't simply about access to water. It's about wider inequalities in the US and how corporations are helping to fuel them. So it should come as no surprise that Nestlé in particular is the corporate bogeyman that is quite literally draining the land dry in this case. For this is a firm that seems to base much of its business model on exploiting the poorest and most vulnerable in society in a bid to reap profit and build new markets for its products.
This, of course, is something it did spectacularly when it formed its strategy for marketing baby formula to mothers in the developing world. Having realized that "babies mean business", Nestlé persuaded mothers in Africa that breast was not best, and they should instead spend their limited funds on formula. The seminal "Babykiller" investigation by the NGO War on Want brought this issue to the world's attention in 1973. But even worldwide opprobrium and boycotting was not enough to persuade Nestlé to stop trying to monetize mothers and infants. In July, a court in Lanzhou, China jailed and fined six Nestlé employees after it found that the firm's employees had regularly bribed hospital staff to exclusively supply its formula to newborns.
But water and baby formula aren't the only consumer products tainted by Nestlé's tentacles. In a 2012 investigation into ties between Nestlé's confectionary business and child slavery and trafficking, the independent auditor Fair Labor Association (FLA) said it found "multiple serious violations" of the company's own supplier code. And we can add to this list of misdemeanors its slapdash attitude to public health. In 2008, the Chinese Milk Scandal saw six infants killed and 860 hospitalized after consuming Nestlé products contaminated with melamine, a substance sometimes illegally added to foodstuffs in a bid to boost their apparent protein content. The following year, the Food and Drug Administration (FDA) and the Centers for Disease Control and Prevention (CDC) warned consumers to avoid eating any varieties of pre-packaged Nestlé Toll House refrigerated cookie dough due to risk of contamination with E. coli.
Nestlé has proven that if it boosts the bottom line, it will push illegal and immoral activity to the limits, taking a slap on the wrist occasionally if necessary and then carrying on as before.
For a business that puts profit above people in this way, the Trump administration is surely a gift. Under his leadership, the White House is showing it doesn't give two cents about protecting the nation's waters, environment, or the blue-collar people who helped put Trump in power. What it does care about is big business. And if that means exploiting the little man, or even actively damaging his health, then so be it.
This isn't something that might happen. It's already taking place. So the Environmental Protection Agency (EPA) is being remodeled and re-shaped, mostly in secret and mostly to cater to corporate interests. Trump wants to undo the Clean Water Rule, and – among other efforts – remove any preventative measures that would prevent situations like those seen in North Carolina, where loose regulation enables Duke Energy to allow coal ash toxins to leech into streams. He has also ended the six-year-old ban on the sale of plastic bottled water in national parks, a policy that was implemented in a bid to stop pollution in those areas. The environment will suffer. Animals will suffer. People will suffer. Big business – notably bottled water manufacturers like Nestlé – will thrive. And as long as the latter is happening, Trump surely doesn't care.
Maryla Krol is a research assistant with an economic think tank in Geneva and blogs regularly on CommDigiNews.