The Nation Is More Than 'Mildly Nauseous'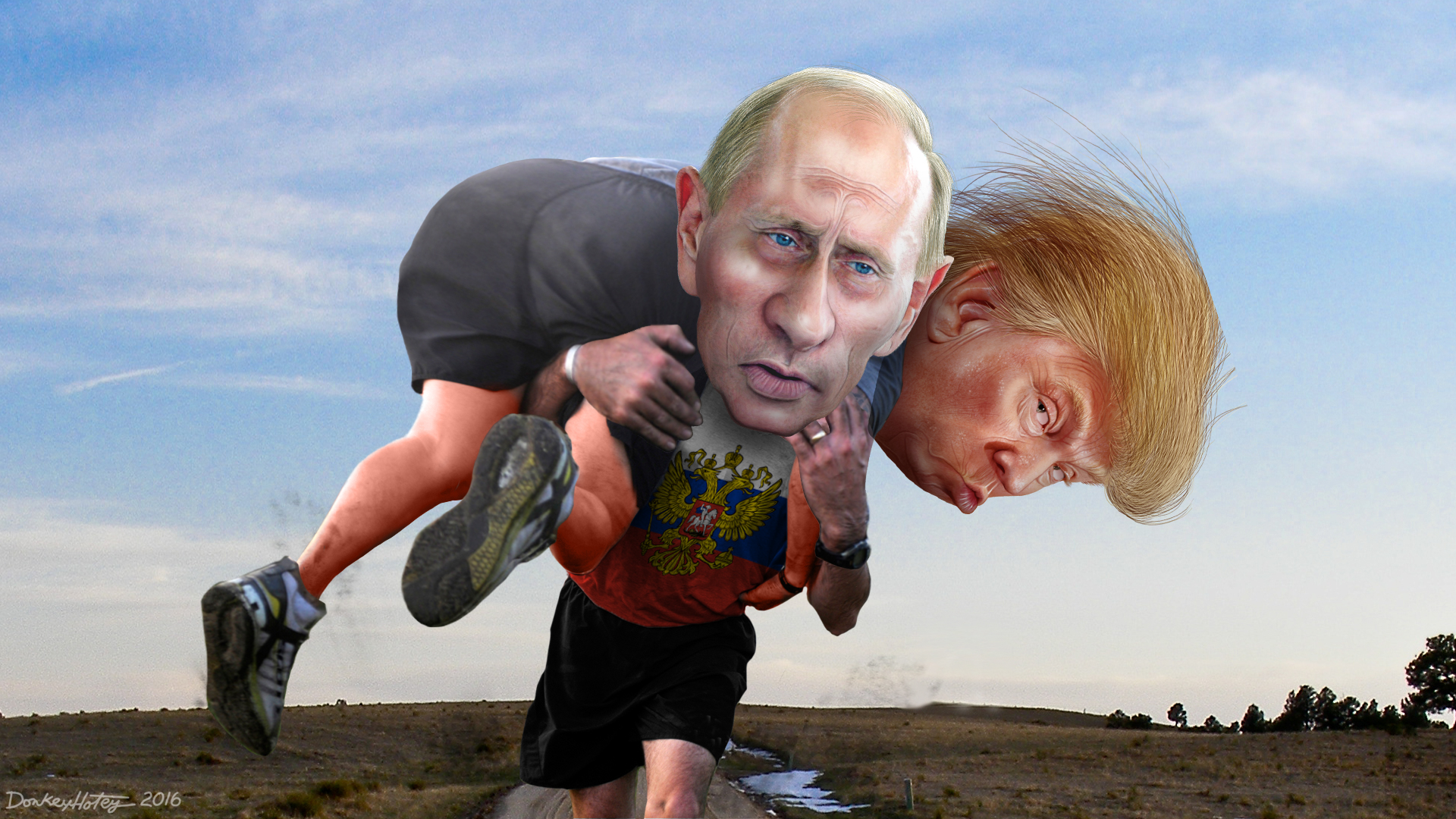 He ain't heavy, he is acting in accordance with his competence
Ruth Marcus, reflecting on FBI Director James B. Comey's remarks that he felt "mildly nauseous'' at the thought that his decisions about Hillary Clinton's email investigation might have affected the outcome of the 2016 presidential election, writes at the Washington Post:
The news that President Trump has fired FBI Director James B. Comey left me — it should leave all Americans — feeling more than mildly nauseous.
While Trump's inexcusable conduct should leave all Americans more than just slightly nauseous, I believe that most thinking, caring Americans, if not nauseous, must feel deeply offended by what "has to be the most thuggish, venal act committed by a U.S. president since Richard Nixon's desperate Saturday Night Massacre."
That is how Eugene Robinson describes Trump's actions "straight from the playbook of some tinhorn dictator."
One just needs to browse the headlines in our most respected newspapers and other reputable news sources to see that anger and "nausea" run deep in our nation.
For example:
An Attack on American Democracy
"There is little in U.S. history that compares to, or justifies, Trump's firing of James Comey."
"The firing of Comey is far more problematic and dangerous than the Saturday Night Massacre, under Richard Nixon."
'Smell of Watergate' Hits White House
"This is not fake news, this is real news, and it evokes historical memories in a lot of people in Washington who remember what happened in 1974."

"Freedom and accountability are not priorities for this president. Power is his bottom line."
Trump's Firing of FBI Director James Comey Is a Moment of Truth for U.S. Democracy
"This is not yet a crisis of legitimacy, but we are on the precipice of one."
Trump Is Insulting Our Intelligence
"This is not about partisanship, but patriotism."
The shame of Trump not seeing what's wrong with firing Comey
"President Trump lacks the one thing his 44 predecessors had: a sense of shame."
In Firing Comey, Did Trump Unleash the Next Deep Throat?
"The president may hope to shut down the F.B.I.'s investigation into his campaign. That is likely to backfire."

It would not be totally honest if this brief survey of reactions to Trump's firing of Comey did not include some applause for Trump's actions (Something that Trump truly expected):
Take for example, Russian President Vladimir Putin's "applause": "President Donald Trump 'is acting in accordance with his competence, in accordance with his law'"
But wait, some even find this whole sordid episode funny. Take Russia's Foreign Minister Sergey Lavrov who cracked the following joke when asked about the firing of Comey: "Was he fired? You're kidding! You're kidding!":
No, Mr. Lavrov, the American people are not joking about getting to the bottom of your country's meddling in one of our nation's most democratic and sacred institutions: Free, unencumbered elections. Nor will Americans tolerate any collusion between those entrusted with our elections, political campaigns or government and your Russian thugs.
It is fitting to conclude this post with the following poem by a good friend and patriot.
Fire, Ready, Aim
"The Donald" Does it Again
It's just been a few weeks since Trump seemed somewhat sane
Then, once again, he opened his mouth before engaging his brain
This "one-man" show could not contain his ire
He had to do something really "dramatic", so FBI head Comey he did fire
Once again his White House staffers were caught unaware
Scrambling to show there was a real rationale there
There was no build-up to his announcement, not even a blip
He just startled everyone as he shot from the hip
After praising this man for his courage and conviction
He could not resist his own need for drama — it's his showmanship addiction
He insulted his way the Presidency with reality TV theatrics and shocking claims
Ok, some say it was a Russian connection that was really to blame
Claims that Trump is temperamentally unsuited to be President gains traction
By this totally irrational and poorly timed action
We, the people, still don't know all the facts
But we all suddenly become far more suspicious by his recent act
Lead image courtesy Donkeyhotey.com