Matrimony cannot be belittled (Guest Voice)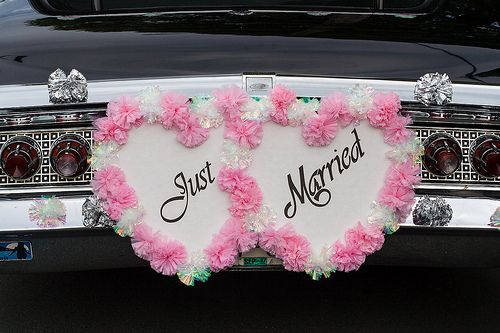 by Jordan Cooper
Everyone in this world needs someone to depend on and each person can impact someone's life. The color of a person's skin must not limit your service to people. The love of our Creator is unfailing and we should be able to choose who we would like to spend our life with. It would be a slip-up in the nature of our soil of liberty, and dwelling of stateliness to restrict the care of one another in our private lives.
No religion including Christianity says that interracial marriages are a sin. A man and a woman are supposed to be equally yoked in their values of living. There were over 40 states in American history that found it unlawful to have interracial marriages before Loving v. Virginia in 1967 struck down these antisocial obstacles across America. A deputy sheriff arrested the Lovings in Virginia in 1958.
However, a San Diego County Deputy Sheriff's son and Super Bowl champion Reggie Bush is married to someone outside of his race. Still, he was still criticized by countless Essence Magazine readers for being romantically involved outside of his race. The Lovings were charged with a crime at a time when 'colored people' couldn't flirt with whites at all.
Now, University of South Carolina graduate and actor Mike Colter is married to a Caucasian woman. He still faces stinging remarks from his fans about his interracial marriage. As Americans we must not let fear keep us in captivity of the good life God gave us.
We are not a country of nowheresvilles. But the injustices of humanity will suppress our opportunities. We are a nation of onwardness and positivity.
Jordan Thomas Cooper is a 2015 graduate of the University of South Carolina with a degree in History and a 2010 graduate of the RealEstate School of Success in Irmo. He is the first African-American to serve in both the governor and lieutenant governor's office as an aide and first to serve in the Inspector General's Office in S.C. (Haley) He is also the first person to serve in the top three offices in the gubernatorial line of succession in South Carolina (Haley, Bauer, McConnell). He says research shows he is the second black presidential campaign speechwriter in American history and the first for a GOP presidential campaign (Bush 2015). He also played football for Coach Steve Spurrier.
photo credit: Chealion Just Married via photopin (license)