Literary Quote of the Day: Ken Kesey 2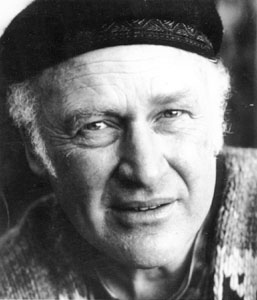 Today's literary quote of the day is, yet again, from Ken Kesey's One Flew Over the Cuckoo's Nest. Normally, I wouldn't use two quotes of the same book easily, but there are so many usuable quotes in this magnificent book that I chose to use a second one today…
And, to make matters even worse, I might use a third one somewhere next week.
Confession: sadly, stupidly, unbelievably enough for a literature lover and American Studies student, I had never read this book… before just now.
Better late than never I suppose.
Anyway, here's the quote (or passage):
"This world… it belongs to the strong, my friend! The ritual of our existence is based on the strong getting stronger by devouring the weak. We must face up to this. No more than right that it should be this way. We must learn to accept it as a law of the natural world. The rabbits accept their role in the ritual and recognize the wolf as the strong. In defense, the rabbit becomes sly and frightened and elusive and he digs holes and hides when the wolf is about. And he endures, he goes on. He knows his place. He most certainly doesn't challenge the wolf to combat. Now, would that be wise? Would it?"
Share your thoughts on today's literary quote in the comment section of this post.