So are some of Kayla Moore's best friends (Plus extensive Twitter reaction)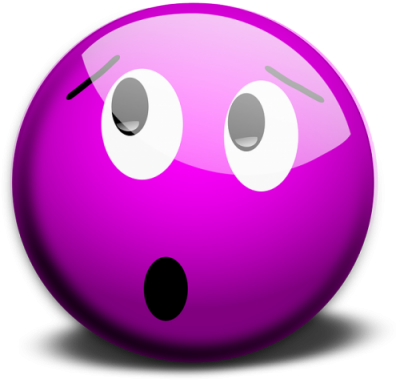 Some have suggested Alabama Republican Senatorial candidate Roy Moore is anti-semitic, so his wife Kayla offered this defense:
"Fake news would tell you that we don't care for Jews. But I'll tell you all this because I see you all, I just want to set the record straight while they're here: One of our attorneys is a Jew."
AHA! That totally clears that up!
Let's say you are teaching a class about anti-semitism, and you don't know how to show your students what anti-semitism looks like in today's America. Kayla Moore has solved your problem. https://t.co/SoZ6Q2PkHM

— Ronald Klain (@RonaldKlain) December 12, 2017
Kayla Moore: "We're not anti-Semitic, we have a Jew on retainer."

— Danielle Sepulveres (@ellesep) December 12, 2017
#maddow reaction to Kayla Moore's "one of our attorneys is a Jew" comment is all of us. pic.twitter.com/0sAW3Tp7Ic

— laney (@misslaneym) December 12, 2017
Amazingly, the Kayla Moore quote is somehow worse on video than it is as text. That takes some real doing. https://t.co/Gby4Th3wVH

— Jeff B/DDHQ (@EsotericCD) December 12, 2017
So as a Jewish, gay woman, I guess it's safe to say Roy and Kayla Moore won't be inviting me over for dinner anytime soon?

— Amy Siskind (@Amy_Siskind) December 12, 2017
Kudos to Kayla Moore for reminding everyone in the midst of her husband's pedophilia and homophobia and xenophobia that he's also antisemitic.

— Laurie Crosswell (@lauriecrosswell) December 12, 2017
Kayla Moore saying that her & her husband aren't anti Semitic because one of their "attorney's is a Jew," is comparable to when Trump points out a black person at his rallies & says "look at my African American over there." Pitiful.

— Simar (@sahluwal) December 12, 2017
Kayla Moore: "One of our attorneys is a Jew."

Jewish attorney: "One of my clients is a pedophile."

— Working Class Hero (@spider_ramone) December 12, 2017
Kayla Moore – "One of attorneys is a Jew….."
Look how proud they look saying this!
I am speechless. pic.twitter.com/l901Rgckw2

— Donald J. Trump (@AKADonaldTrump) December 12, 2017
Kayla Moore: "we have a Jewish friend"
The rest of us: "oh really, what's his name"
Kayla: "….. Jewie Jewstein..?"

— Travis Gaither (@travis_gaither) December 12, 2017
Roy and Kayla Moore are doing everything they possibly can to make the South look like a real life episode of Hee Haw.

— Kimberly Turner (@heylovekat) December 12, 2017
Roy and Kayla Moore are doing everything they possibly can to make the South look like a real life episode of Hee Haw.

— Kimberly Turner (@heylovekat) December 12, 2017
Some of Kayla Moore's best friends are Jews. pic.twitter.com/tWgF1maXJp

— Pin Head (@SpikedCranium) December 12, 2017
If you've never heard the sound of one person clapping in a crowded room, listen to Kayla Moore say, "One of our attorneys…is a Jew." https://t.co/Tj3AqKplqj

— Sleeping Giants (@slpng_giants) December 12, 2017
Kayla Moore: "We know a Jew."
Jews: pic.twitter.com/DAA1JzDBSH

— Zach Braff (@zachbraff) December 12, 2017
< ?center>

Hey Kayla Moore, I think I found a page from your speech. #VoteDougJones pic.twitter.com/YRWtIxx0FD

— Official Wanda Sykes (@iamwandasykes) December 12, 2017
I have a soft spot for Kayla Moore. Probably because one of my attorneys is a moron.

— ?Joshua Malina? (@JoshMalina) December 12, 2017
Leave Kayla Moore alone.

She's only 14.

— John Podhoretz (@jpodhoretz) December 12, 2017
Wow, I've received this exclusive look at Kayla Moore's notes for the evening pic.twitter.com/pJPow5EE9b

— Ashley Feinberg (@ashleyfeinberg) December 12, 2017
Former NBA player Charles Barkley reacts to Kayla Moore's speech at a Roy Moore rally in Alabama: "I've got plenty of white friends, but racism still exists" https://t.co/W1yfibINdR

— CNN (@CNN) December 12, 2017
"Also, I once ate a bagel."
-Kayla Moore, acquaintance of Jews

— Melody Yaghoubi (@mehhlody) December 12, 2017
Kayla Moore understands anti-Semitism about as well as her husband understands the age of consent.

— The Incredible Sulk (@TurnUp_TheTweet) December 12, 2017
I never would have guessed the Moore campaign would end on Kayla Moore's "our own attorney is a Jew" comment.
I did nazi that coming.

— Donald J. Trump (@AKADonaldTrump) December 12, 2017
To those who say we don't like black people. One of our slaves is black. – Kayla Moore probably

— Sean Kent (@seankent) December 12, 2017