Jeb Bush is not getting an honest shake (Guest Voice)
'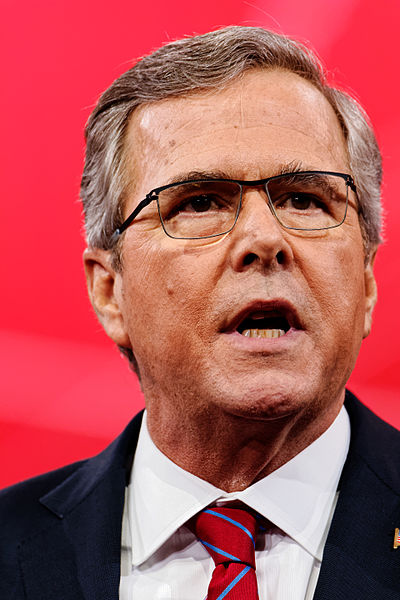 Jeb Bush is not getting an honest shake
by Joradn Cooper
George W. Bush was seen as too dumb, even though he had a 1200SAT score. John McCain was seen as too old even though Reagan was much older than him when he was the commander-in-chief. Mitt Romney was seen as being too rich even though he has a small fraction of the wealth that Donald Trump has. Now Jeb Bush is seen as too familiar since his dad and brother happened to be president.
All this has happened in the new millennium. What happened to the rights and privileges of all citizens? What happened to equality and freedom? More significantly, what happened to a fair chance for everyone who wants to apply for America's top gig?
Nobody is complaining about Will Smith's or Michael Jackson's family in Hollywood. Nobody is catching s fit about the Mannings in the NFL or the Barrys in the NBA. They make significantly more money and get more publicity in the spots those entertainers are in.
So, why are we worrying about someone that makes less than half a million dollars a year plus taxes that is highly overseen by the voters from the homeless panhandlers to the merchants to the public functionaries in the halls of our government. Jeb Bush once lived by credit card to credit card in his adult life and earned his way of living like a working man on the hacksaw.
He deserves a shot to be judged even-handedly by his political record and professional life just as the other candidates are.
Jordan Thomas Cooper is a 2015 graduate of the University of South Carolina with a degree in History and a 2010 graduate of the Real Estate School of Success in Irmo. He is the first African-American to serve in both the governor and lieutenant governor's office as an aide and first to serve in the Inspector General's Office in S.C. (Haley) He is also the first to serve in the top three offices in the gubernatorial line of succession in South Carolina (Haley, Bauer, McConnell). He happens to be the second black presidential campaign speechwriter in American History and the first for a GOP presidential campaign (Bush 2015). He also played football for Coach Steve Spurrier.
Photo by MichaelVadon (Own work) [CC BY-SA 4.0 (http://creativecommons.org/licenses/by-sa/4.0)], via Wikimedia Commons