Ivanka Trump takes her father's seat at world leaders' table during a G-20 meeting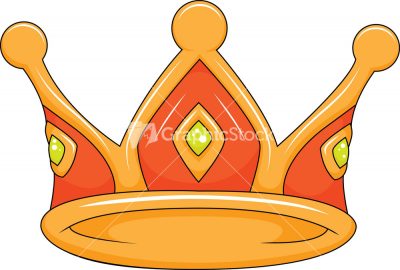 You didn't know we had a monarchy, where a relative of the King or Queen takes his or place during an official meeting, did you? You didn't know we had an authoritarian system where an unelected person totally unqualified for an international meeting sits in for The Leader because he or she is a relative, did you?
But now we know (apparently via a photo leaked from the Russian side according to some reporters) that Ivanka Trump sat in for her father at a world leader's table during a G-20 meeting. The Washington Post reports:
President Trump's daughter and adviser Ivanka Trump has an expansive portfolio in her father's administration. But on Saturday, she literally took his seat at the table at the Group of 20 summit.

The first daughter was spotted slipping into Trump's seat at a working session on "Partnership with Africa, Migration and Health," putting her shoulder to shoulder with British Prime Minister Theresa May. Russian President Vladimir Putin was sitting one seat down.
President's daughter filling in at this AM's #G20 – sitting next to Chinese President Xi (Photo/@LanaLukash) pic.twitter.com/kzl8eahobG

— West Wing Reports (@WestWingReport) July 8, 2017
Trump's presence at the high-level table was somewhat unusual, given that government ministers or senior officials are typically the ones called to stand in for heads of state at such sessions. But she is both the president's daughter and an unpaid "assistant to the president" who focuses on issues of women's empowerment and workplace development, and she maintains broad influence in the administration.

She entered the session with her father but "briefly joined the main table when the President had to step out," a spokesperson for the first daughter said.
Why should she be sitting in for her father at all?
It's because bit by bit our norms are being ignored, and there's little, real substantive push back. So norms are systematically crumbling. It's now a trite question to ask but let's ask it:
What would have been the GOP response if Chelsea Clinton had sat in for her father at a meeting?
Would either of the Bush Presidents have EVER had a relative just sit in for them at a meeting like this? (The answer is no: they stuck to traditional Presidential and diplomat norms)? Would Richard Nixon have had his daughter sit in? (The answer is no).
This has sparked a ton of tweets. Here are a few:
Ivanka Trump, unelected, unqualified, daughter-in-chief, is representing the US at the G20 summit next to May, Xi, Merkel. Photo @LanaLukash pic.twitter.com/fvs0EMy8z7

— Brian Klaas (@brianklaas) July 8, 2017
Why the hell is Ivanka Trump sitting in for daddy at G20 meetings?! What are her qualifications? Who voted for her?

— Charles M. Blow (@CharlesMBlow) July 8, 2017
Follow-up thought: it's telling that no one in the US delegation — including Ivanka — thought this was a bad idea. https://t.co/dhwtri5fhk

— Daniel W. Drezner (@dandrezner) July 8, 2017
This kind of thing happens all the time. In dictatorships. https://t.co/CKiLwhvjDz

— Amy Siskind (@Amy_Siskind) July 8, 2017
We didn't elect @IvankaTrump to anything.

We didn't elect @realDonaldTrump to anything either.#TrumpRussia #AMJoyhttps://t.co/1slf3JiY0P

— Scott Dworkin (@funder) July 8, 2017
Why do I feel like Van Jones wants to say Ivanka Trump became the president today.

— Tony Posnanski (@tonyposnanski) July 8, 2017
This is the moment that Ivanka Trump became President.

— Randi Mayem Singer (@rmayemsinger) July 8, 2017
#DictatorTrump #Nepotism Even Putin doesn't send his daughters!

— Kaye (@kals55) July 8, 2017