Fox News shakeup continues: Shine out as co-President, Rumors Hannity could Exit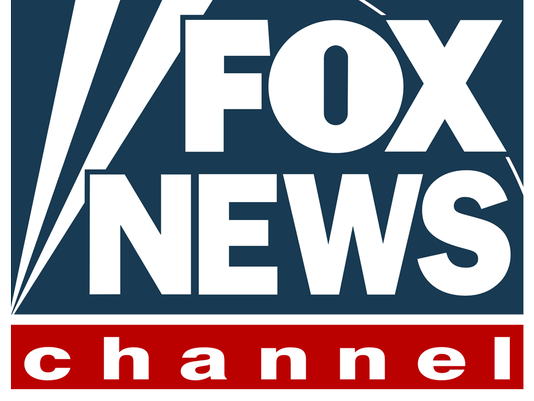 The shake up at Fox News — which many believe reflects the changing-of-the-guard in terms of Murdoch generations — continues: Co-President Bill Shine, a former Producer of Sean Hannity's show considered close to disgraced and dismissed former network bigwig Roger Ailes has left the company. Only days earlier an alarmed Hannity suggested that if Shine (not named in his Tweet) left Fox News would end "as we know it." According to reports, a woman will fill his slot and other suggest Hannity is not pleased and could leave — with Fox News vehemently denies.
Context One: Fox continues to be reeling at sexual harrassment scandals that led two of its biggest figures (and cash cows) to leave. Meanwhile, a generational shift is taking place at Fox, where big boss Rupert Murdoch's sons James and Lachlan Murdoch, the CEO and executive co-chairman of 21st Century Fox, want a company, in essence, more respectable and capable of expanding its audience. To many far-right conservatives, this means FNC could be going "liberal."
Context Two: This further underscores the narrowcasting of American broadcasting and tribal nature of what viewers (and readers) will consider. An authentic split seems to be growing within the conservative community, where there are reports of possibly a new conservative network in the works that could offer "real" (aka 21st century not 20th century) conservative voices like Fox did in the good, 'ol days when Roger Ailes and Bill O'Reilly were riding high.
Your can see how this is a major media story, by looking at how some the reports broke on just one day.
The New York Times:
Fox News on Monday removed one of its most powerful executives, Bill Shine, another seismic shake-up at a network that remains in crisis mode as its owner, Rupert Murdoch, moves to steer it past the sexual harassment scandal that first engulfed it last summer.

Mr. Shine, a network co-president and a longtime lieutenant to its disgraced former chairman, Roger Ailes, was viewed by some employees as a symbol of Fox News's old-guard leadership even as its parent, 21st Century Fox, pledged reforms to the company culture and a new era of civility in the newsroom.

But there were signs that the pressure on 21st Century Fox might not let up soon. One veteran executive who was promoted on Monday, Suzanne Scott, has, like Mr. Shine, been cited in lawsuits as a figure who enabled and concealed Mr. Ailes's harassing behavior toward women.

The departure of Mr. Shine — who was selected by Mr. Murdoch, the executive chairman of 21st Century Fox, for his job last summer — is also likely to roil some of Fox News's most recognizable stars, including Sean Hannity, a close friend of the ousted co-president. Mr. Hannity defended his friend last week on Twitter, saying that removing Mr. Shine would be "the total end of the FNC as we know it," but he has been silent about the matter on Monday.

The departure of Bill Shine as co-president of Fox News continues an extraordinary period of upheaval at the company. Here is a look at the key moments.
Where will Bill O'Reilly's viewers go in his absence? There simply aren't any real alternatives, on TV at least.
Mr. O'Reilly's ouster comes in an era when outrage can be easily channeled online and major brands are well aware of the risk of consumer revolts.
After The New York Times published an article detailing complaints from women about Mr. O'Reilly's behavior, his show lost more than half its advertisers.
President Trump, when asked about the accusations against Mr. O'Reilly, said, "I don't think Bill did anything wrong."
After Roger E. Ailes's ouster from Fox News, 21st Century Fox promised that things would get cleaned up quickly. That didn't happen.
Megyn Kelly, a rising star at Fox, left the network after releasing a book in which she described being sexually harassed by Mr. Ailes.
This is how Gretchen Carlson took on Mr. Ailes, the chief of Fox News.
Mr. Shine's exit comes 10 months after Mr. Ailes was toppled by a sexual harassment scandal, and less than two weeks since the departure of Bill O'Reilly, the one-time king of cable news whose reign abruptly ended after revelations in The New York Times that he and Fox News paid millions of dollars to five women who accused Mr. O'Reilly of harassment.
The came suggestions that Hannity could decide to exist, culminating by this post on the ever-lively The Daily Beast which, read, in part:
Sean Hannity is looking to leave Fox News, according to sources, following the resignation of Fox News co-president Bill Shine officially on Monday.
Shine was Hannity's long-time ally whom he personally recommended the network hire two decades ago to produce Hannity & Colmes. In recent days, Hannity warned it would be the "total end" of Fox News should Shine leave, and he rallied conservative activists to back him up.
Initially, insiders said, Hannity's army of lawyers had hoped to discuss with Fox ways of protecting his 8-year-old primetime show, amid fears that Lachlan and James Murdoch—fresh off the ousting of Bill O'Reilly—were looking to push the network away from hard-right politics.
However, with Shine's departure on Monday, one source told The Daily Beast, there's no reason for Hannity to stay.
"The network now belongs to the Murdoch sons," another Fox insider said after learning that Shine was gone.
One insider speculates that the negotiations could end this week and Hannity might be out by Friday. Another said his final show could even be tonight or Tuesday evening, given Shine's Monday resignation.
Which led to Mediaite, which earlier had a post about a possible new conservative cable news network being discussed, ran this:
Late last week, we broke the story that there could soon be another game in town for conservative news viewers looking for a competitor to Fox News.

As we reported Friday:

"A well-placed source close to the proposal tells Mediaite that serious discussions are underway to create an alternative conservative cable network on the belief that the Fox News Network is moving too far to the left. The source, who is engaged in the talks, says a meeting is planned for today with two prominent high-powered television executives, some underperforming conservative networks and people who have an interest and the ability to fund a new network."
….Mediaite has learned that Hannity has what is called a "key man clause" in his contract. That means that his entire contract can be torn up if a particular person, the key man, leaves the company. In this case that person is Roger Ailes, who obviously left Fox last year. Mediaite has also learned that while Hannity's current contract is up in December of 2020, he must only provide 60 days notice if he intends to execute on that "key man" provision. At that point, he would be free to pursue other opportunities.

Thus far, Hannity has not chosen to execute on that clause but that is where Bill Shine comes back in. Shine and Hannity go way back together to the time when Shine was Hannity's executive producer. And based on Hannity's recent comments on Twitter both before and after Shine's resignation, it is clear that Fox has every reason to be concerned…
That was followed by Talking Points Memo running a post about Fox News pushing back on the Hannity-will-leave rumor (which could be true or CYA):
Fox News on Monday denied that top host Sean Hannity is negotiating his own departure from the network after former co-president Bill Shine resigned amid accusations that he helped cover up sexual harassment at the company.

"This is completely untrue," a Fox News spokesperson told TPM in a statement on the network's and Hannity's behalf, responding to a report from the Daily Beast that the top host is looking to leave in the wake of Shine's resignation.

Late Monday afternoon, Hannity also retweeted an article with the headline "Source: Sean Hannity is 'Not Negotiating' for an Exit From Fox News" with the caption: "All I'll say now is this is true."
It is generally acknowledged that the reporter to follow is New York's Gabriel Sherman, who wrote the book "The Loudest Voice in the Room: How the Brilliant, Bombastic Roger Ailes Built Fox News–and Divided a Country." Some of his tweets from today:
My latest, including preliminary tick tock on Shine resignation https://t.co/KdAVtu2kIl

— Gabriel Sherman (@gabrielsherman) May 1, 2017
According to person close to Shine, Shine went to Murdoch at 9 this a.m and said, "What are we doing here?" They then worked out exit deal

— Gabriel Sherman (@gabrielsherman) May 1, 2017
Shine was Ailes's righthand guy, and involved in carrying out Ailes's attacks on enemies, including instructing Fox talent to go after me

— Gabriel Sherman (@gabrielsherman) May 1, 2017
Fox News talent stunned by the news of Shine's exit. "I have no idea what is going one," one host just said

— Gabriel Sherman (@gabrielsherman) May 1, 2017
Jim Rutenberg on what the Fox News scandal means for the Murdochs' Sky dealhttps://t.co/V1igvMRzT1

— Gabriel Sherman (@gabrielsherman) May 1, 2017
The website Mediagazer also has articles about Shine's exit and reaction from blogs and Twitter accounts. A small cross section:

Some current/former women at Fox News are reacting viscerally agst naming longtime Shine deputy Suzanne Scott as president of programming

— David Folkenflik (@davidfolkenflik) May 1, 2017
Do NOT confuse Fox ousters (Ailes, O'Reilly, Shine) with a change of tone for the network… it will continue to aim for Repubs/conservatives.

— Dylan Byers (@DylanByers) May 1, 2017
And elsewhere on Twitter:

Fox News suddenly seems intent on ridding itself of the old-guard culture upon which Rupert built it. Here's why: https://t.co/acFxpBUHJj

— Brad Ripka (@WaltThatcher) May 2, 2017
WE CAN do without @foxnews they're starting to turn into the Fake News Network FNN anyway -snot rags running it- libtard infiltration

— ?TrumpsAmerica? (@irshroz) May 2, 2017
Consider how liberating it will feel to "block" @FoxNews now that they've gone full libtard.

I hope the good ones bail out in time.

— Ulysses (@Just_a_Texan) May 1, 2017
What has happened to @FoxNews (@BillOreilly, Bill Shine, Roger Ailes, etc.) is a TOTAL WAR TO DESTORY FREE SPEECH IN AMERICA! #1A

— Italians For Trump (@Italians4Trump) May 1, 2017
Where's Hannity's army now? https://t.co/JtpJCy65aT

— John Schindler (@20committee) May 1, 2017
Resignation of Bill Shine stands as a victory for those women that have been silenced & had their names smeared by Fox News.

— Simar (@sahluwal) May 1, 2017

OF RELATED INTEREST ON FOX NEWS: