Fox News Poll Says Democrats give Jones lead over Moore in Alabama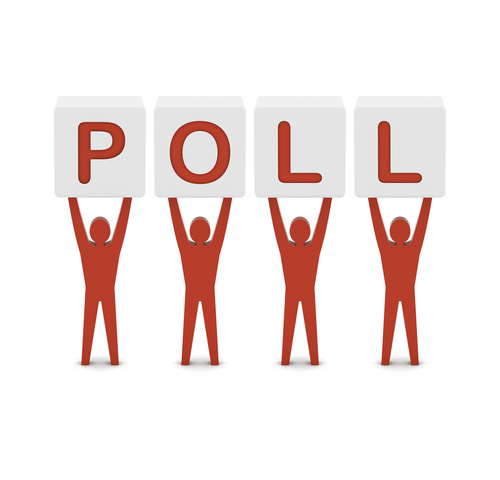 Polls are snapshots and partisans cite them selectively (usually insisting the methodology of the poll that doesn't say their person is winning is flawed). Most polls have shown Alabama Republican Senate candidate Roy Moore ahead but now a new poll has come out that throws more uncertainty into the race as ever. A new Fox New poll:
Democrat Doug Jones holds a 10-point lead over Republican Roy Moore among likely voters in deep red Alabama.

Greater party loyalty plus higher interest in the election among Democrats combined with more enthusiasm among Jones supporters gives him the advantage in the race to fill the U.S. Senate seat previously held by U.S. Attorney General Jeff Sessions.

That's according to a Fox News Poll of Alabama voters conducted Thursday through Sunday using traditional polling techniques, including a list-based probability sample with both landlines and cellphones.

Jones receives 50 percent to Moore's 40 percent, with 1-in-10 undecided (8 percent) or supporting another candidate (2 percent) — which could make a difference Tuesday. That's even truer with such an unconventional election with unconventional candidates.

This race's uniqueness is significant. It is impossible to know who will show up to vote in a special election to fill a seat in the middle of a term in an off-year. And it's December, a time when people expect to be going to the shopping mall, not the voting booth.
As CBS News notes, this new poll — coming from Fox News of all places — throws more uncertainty into the race than ever.
The vastly different polling results reflect an uncertain political landscape in Alabama. While the last Democratic senator to represent Alabama, Howell Heflin, retired in 1997, the Moore campaign has been plagued with allegations of Moore's sexual misconduct involving underage teenage girls.

The youngest of his multiple accusers claims Moore inappropriately touched her when she was 14 and he was 32 at the time. The legal age of consent in Alabama, both at the time of the allegations and now, is 16. If true, the allegations would make Moore guilty of sexual abuse in the second degree under Alabama law.

The controversy surrounding the Moore campaign has given Democrats the rare opportunity to potentially win a Senate seat in deep-red Alabama. The unpredictable Senate contest will ultimately come down to voter turnout as both candidates scramble for support in the final hours of their campaigns.

Jones campaigned with Sen. Cory Booker, D-New Jersey, over the weekend while Moore, who has the support of President Trump but has largely disappeared from the campaign trail, gave a rare sit-down interview with a local Alabama television station.
Poll: Doug Jones leads Roy Moore by 10 in Alabama. Other polls: actually, Moore's winning. https://t.co/Kd0WkTdwmY

— #TheResistance (@SocialPowerOne1) December 11, 2017
The Roy Moore/Doug Jones race is a perfect storm of uncertainty for pollsters. How in hell do you model turnout in a special election that's post-Trump, post-molestation scandal, and where the Republican candidate has basically stopped campaigning? https://t.co/efx3UYC38O

— Ezra Klein (@ezraklein) December 11, 2017
Fox News poll: Doug Jones leads Roy Moore by 10 points

WARNING: Don't believe it. They are likely trying to get Democrats to not show tomorrow.

I can not say this enough. The difference in the election will be democratic turnout.

Democrats, GO VOTE!!!

— Brian Krassenstein? (@krassenstein) December 11, 2017
Fox News (!) has Doug Jones (!) up 10 pts (!!!) in Alabama. https://t.co/7iD7fBFH6c

Meanwhile Emerson has new poll with Roy Moore up 9 pts. https://t.co/eZdlYZeAMR

Bottom line: We're flying blind. https://t.co/QnV90wzeNy

— Alex Seitz-Wald (@aseitzwald) December 11, 2017
New @FoxNews poll shows Doug Jones ahead of Roy Moore, but don't believe the hype. (1) Some Moore supporters may not want to admit they're voting for him, and (2) Jones's numbers only matter if his supporters turn out to vote tomorrow.https://t.co/UsTPfHJ3zr pic.twitter.com/SF3iY41acn

— Keith Boykin (@keithboykin) December 11, 2017
Amendments Roy Moore Would Repeal:
13th: Abolished slavery
14th: Equal protection
15th: Blacks right to vote
17th: Direct election of senators
19th: Women's right to vote
23rd: DC residents vote
24th: Abolished poll tax
26th: Set voting age at 18https://t.co/uDGPrEgKGO

— Keith Boykin (@keithboykin) December 11, 2017