A Fluff Piece: Seven Days in Paradise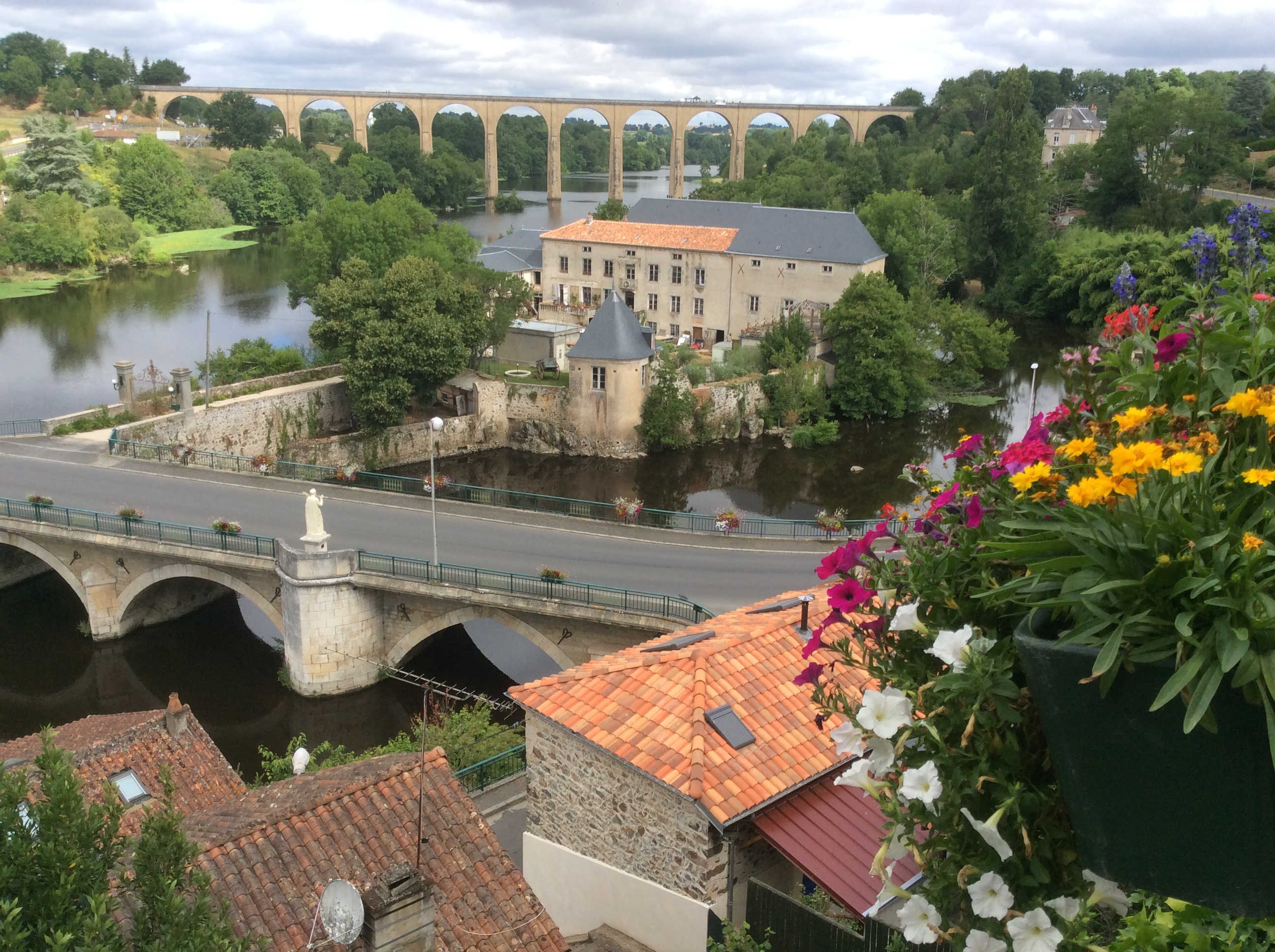 A "fluff piece" is a story or report which is unimportant, inconsequential, meant to be lighthearted, unassuming, perhaps even cute or entertaining, or something like that. – Partly plagiarized from Google
We all need to let our hair, and guard, down occasionally and just say or write what comes to mind, within reason. Let it flow, the critics and the grammarians be damned
Here's mine.
But, first, to both readers who noticed my absence, Thank You!
To the one reader who missed me: I am flattered.
Finally, to the outdoor lizard I left behind and who I am sure has been somewhat concerned: Don't worry. I have been "re-living" the simple, uncomplicated, peaceful life I remember from when I was a young boy on farms and small villages tucked away in the Andes mountains of my birth place or on the shores of enchanted rivers in the Ecuadorean rain forest— in other words, the "good life.".
I have been reliving the sights and sounds of those peaceful mornings when I was awakened at the crack of dawn by a concert of farm and wilderness creatures announcing the start of a new day.
Then, in the evening, to be entertained and sometimes lulled to sleep by a spectacular sound and light show, courtesy of a glorious setting sun, of a million flirting, flashing luciérnagas (fireflies) and of a chorus of chirping, trilling grillos (crickets) drawing the curtains on yet another beautiful day in paradise.
If you don't believe that crickets can make beautiful music, watch the video below to hear "God's cricket chorus."
This is something you have to listen to. In 1992 Jim Wilson got the idea to slow down a recording of chirping crickets. The revealed sound simply was called "Gods cricket chorus". The hidden beauty of nature is astonishing, and we are all part of it! Maybe a reason to think again before squashing an insect too 🙂 Buy it here: http://amzn.to/2tviIm7 // Join the Soulseekers worldwide group: https://www.facebook.com/groups/soulseekers.worldwide

Posted by Soulseekers Worldwide on Thursday, June 15, 2017
While the idyllic little village of L'Isle Jourdain, built along the beautiful Vienne river in Central France, does not exactly replicate the sights and sounds so reminiscent of my youth, they were close enough to bring back fond memories and to take me back for a few days to the "good life."
Thanks to our beautiful English "expat" relatives who are now enjoying the good life every day at their country home on the outskirts of L'Isle-Jourdain, we could, for a few days, share in some of the pastoral joys of small-village life. (Beautiful L'Isle Jourdain boasted 1,231 happy souls in 2007.)
During those few blissful days, we were treated daily to early morning concerts by a dazzling ensemble of farm and country creatures.
First, by a dozen or so vociferous roosters, near and far away, announcing the start of a new day –- some in a very manly fashion, some not so — to their roost and to anyone else awake, or awakened. The roosters were soon followed by clucking hens, cooing doves, honking geese, a hundred birds singing and other animals joining in for a daylong celebration of the "good life."
I could swear that the neighbor's hens were telling the rest of the flock how proud they were of having just laid another beautiful egg – one or two of which I enjoyed during my sojourn.
But why waste any more words when images say much more. Since this is a fluff piece, please forgive the author for taking some liberties with sentence structure and other literary niceties.
The lead photo is looking down at the village of L'Isle Jourdain with its beautiful flower-covered bridge spanning the Vienne river, the "Island Fortress" —
"L'Isle Fort" — in the foreground and the magnificent viaduct in the background. The viaduct was built around 1882 to support the new "chemin de fer" and is now used for walks and for such activities as bungee jumping (below).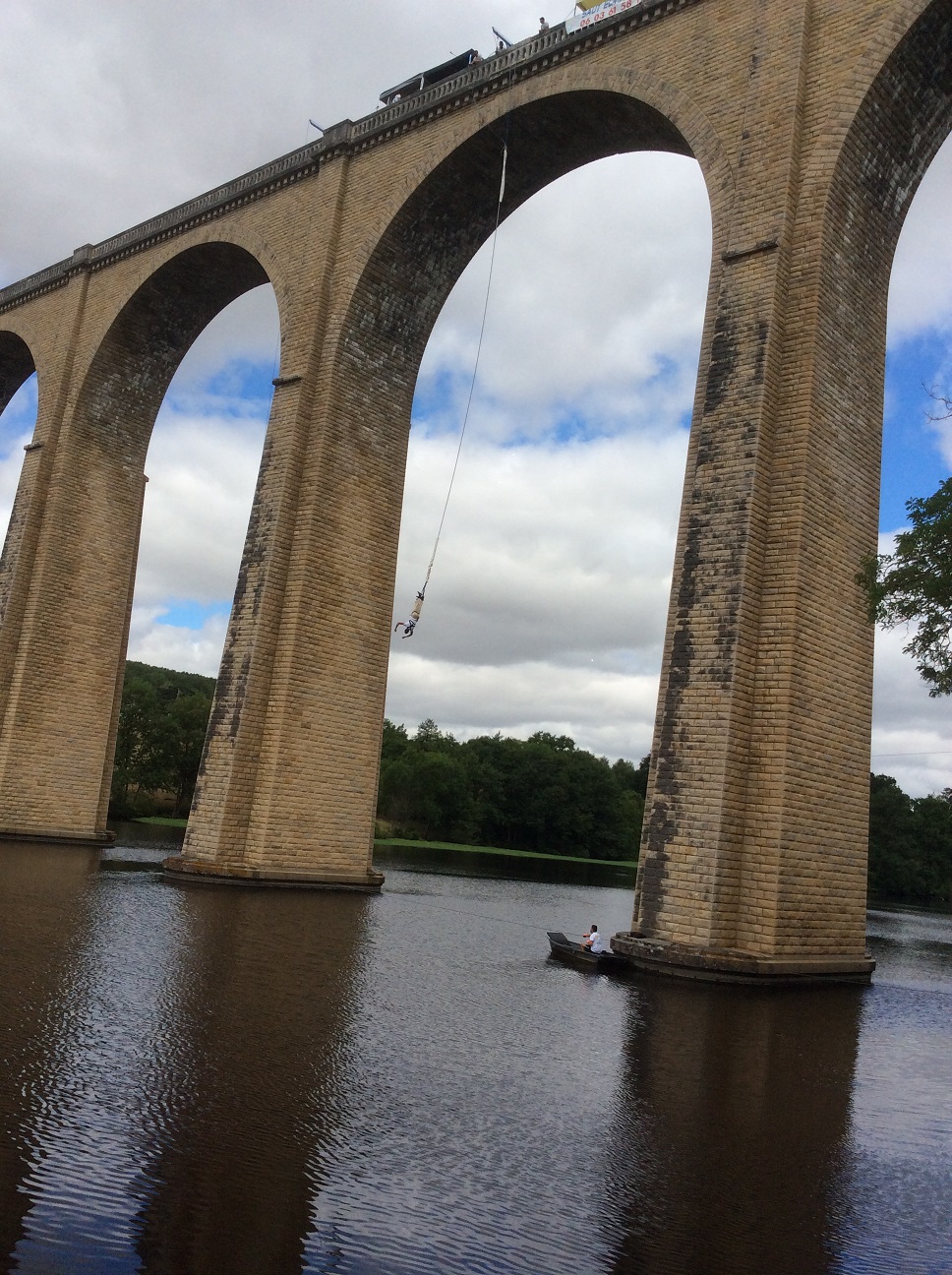 L'Isle Fort is a centuries-old fort on a small island in the Vienne, separated from the town by a private bridge. An enterprising British couple are presently restoring the historic fort. A future "non-fluff" article will follow the Herculean task the couple have embarked upon. Below, a photo of part of the fort as seen from the river.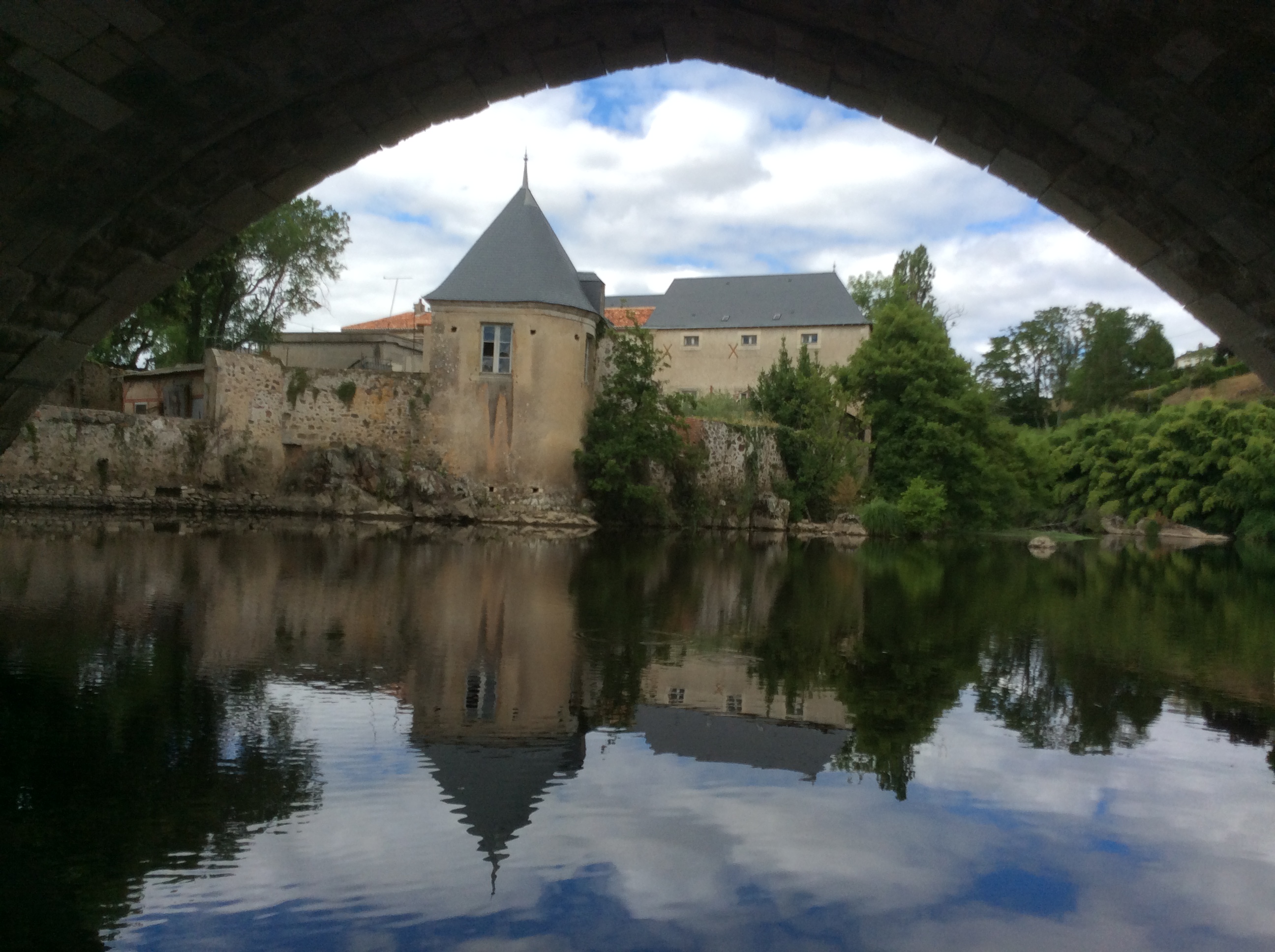 The lead panoramic photo was taken from the hill where the historic 12th century Eglise Sainte-Gervais-et-Saint-Protais stands, one of two historic churches in the small village.
No matter how small the hamlet or village, a church — simple or magnificent — is the center piece.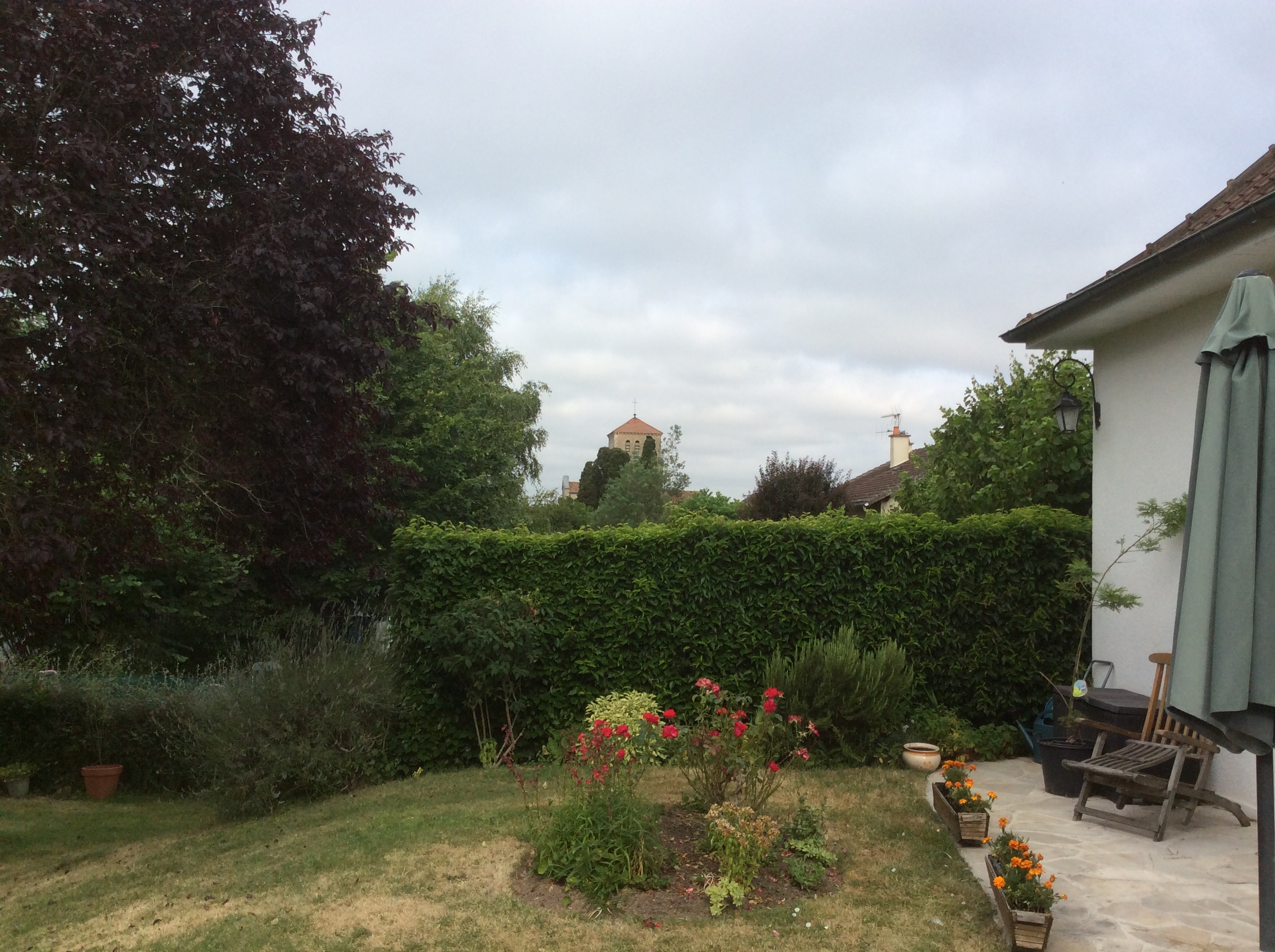 This one, a stone-throw's away from our hosts' home.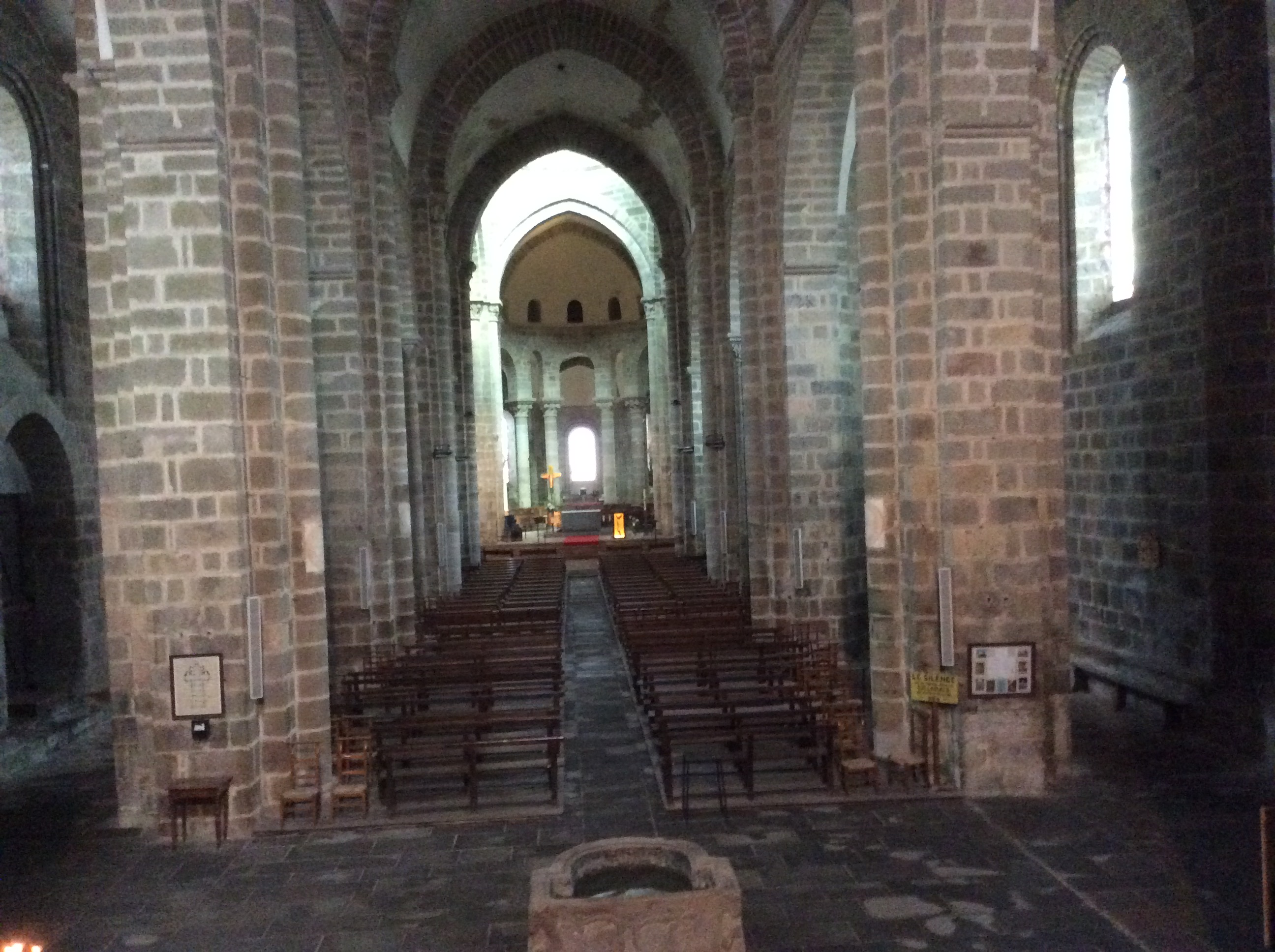 This one in a nearby town, beautiful and consecrated by its austerity.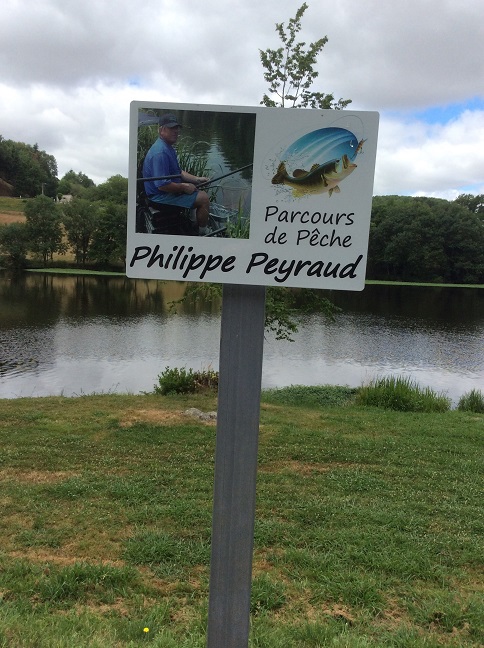 Where else but in a small French hamlet can one have his own designated fishing spot along the river?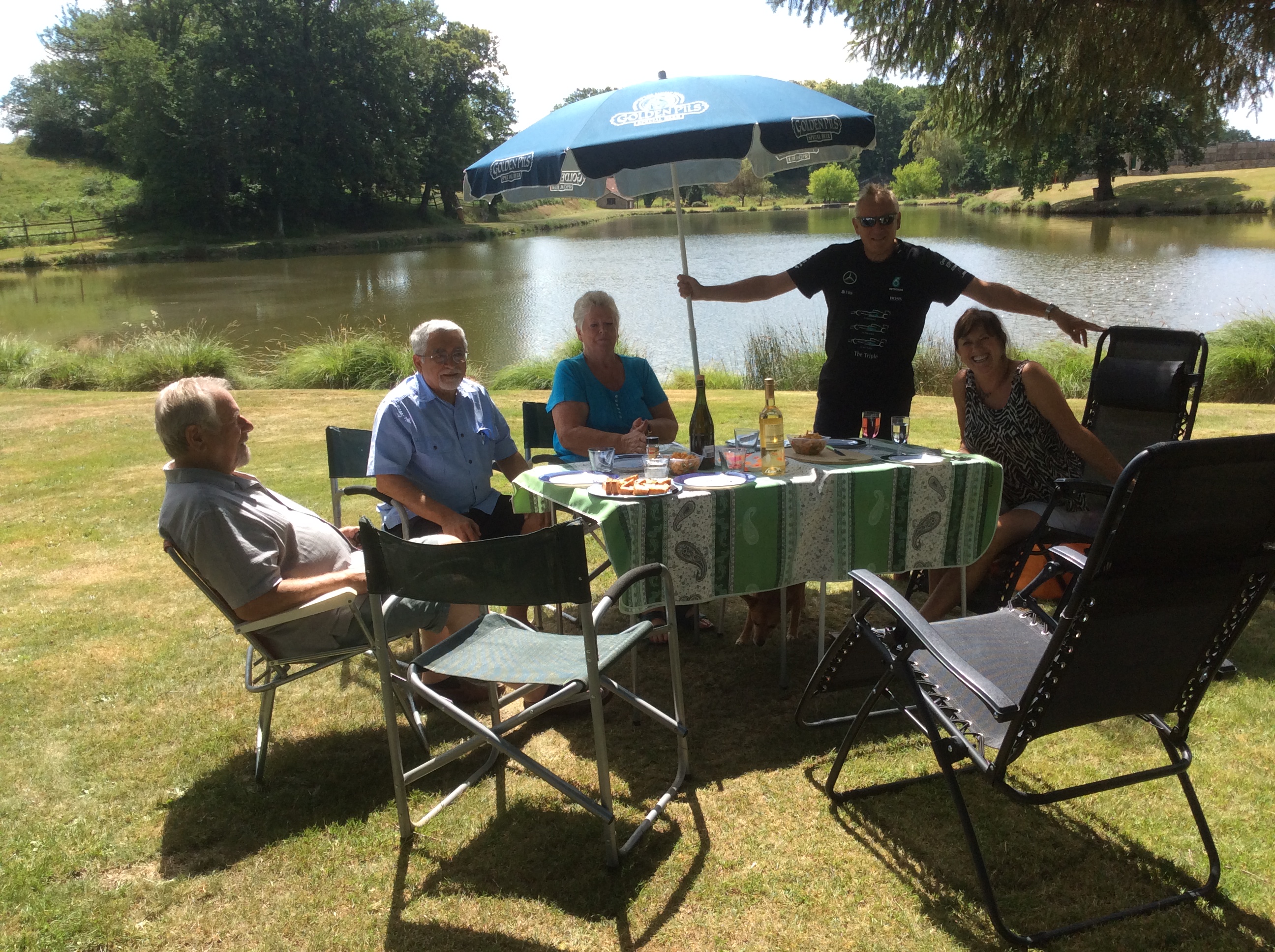 Or have a whole lake to yourselves to for le picnic, complete with crystal and china?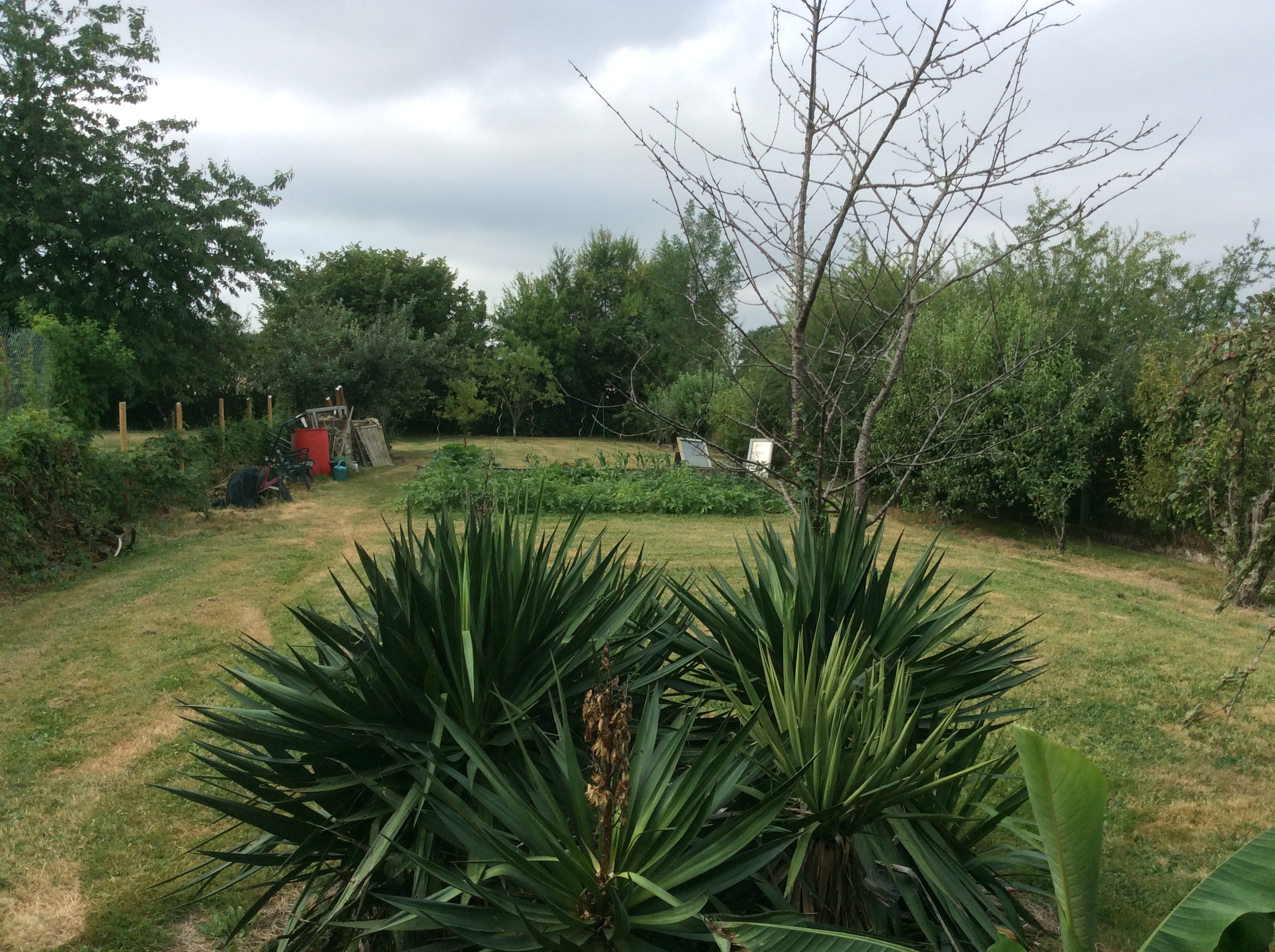 Our hosts' garden replete with beautiful flowers, fruit trees and vegetables — the latter we enjoyed daily, directly from "farm to fork."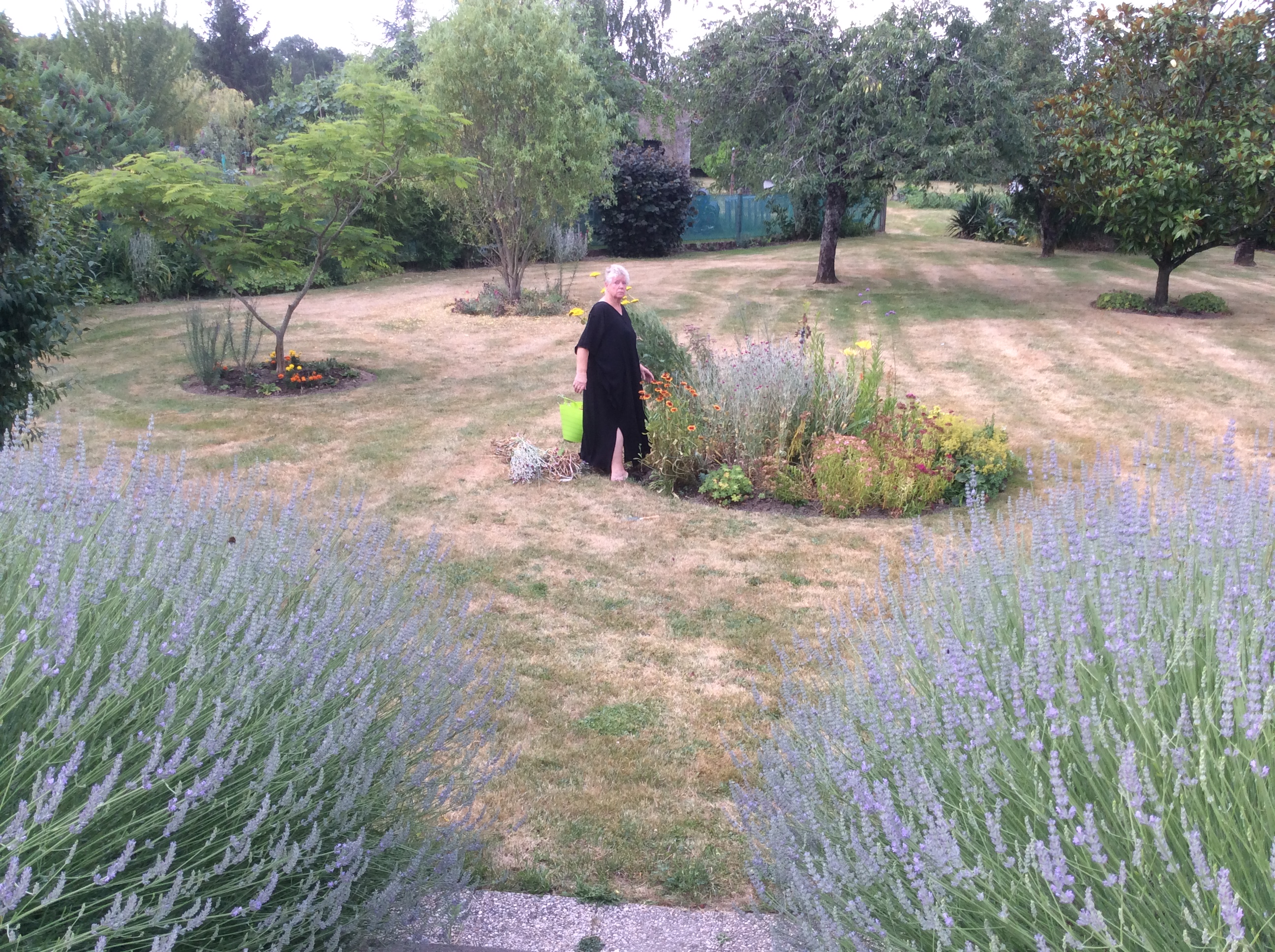 Our hostess doing some deadheading — in the gardening sense.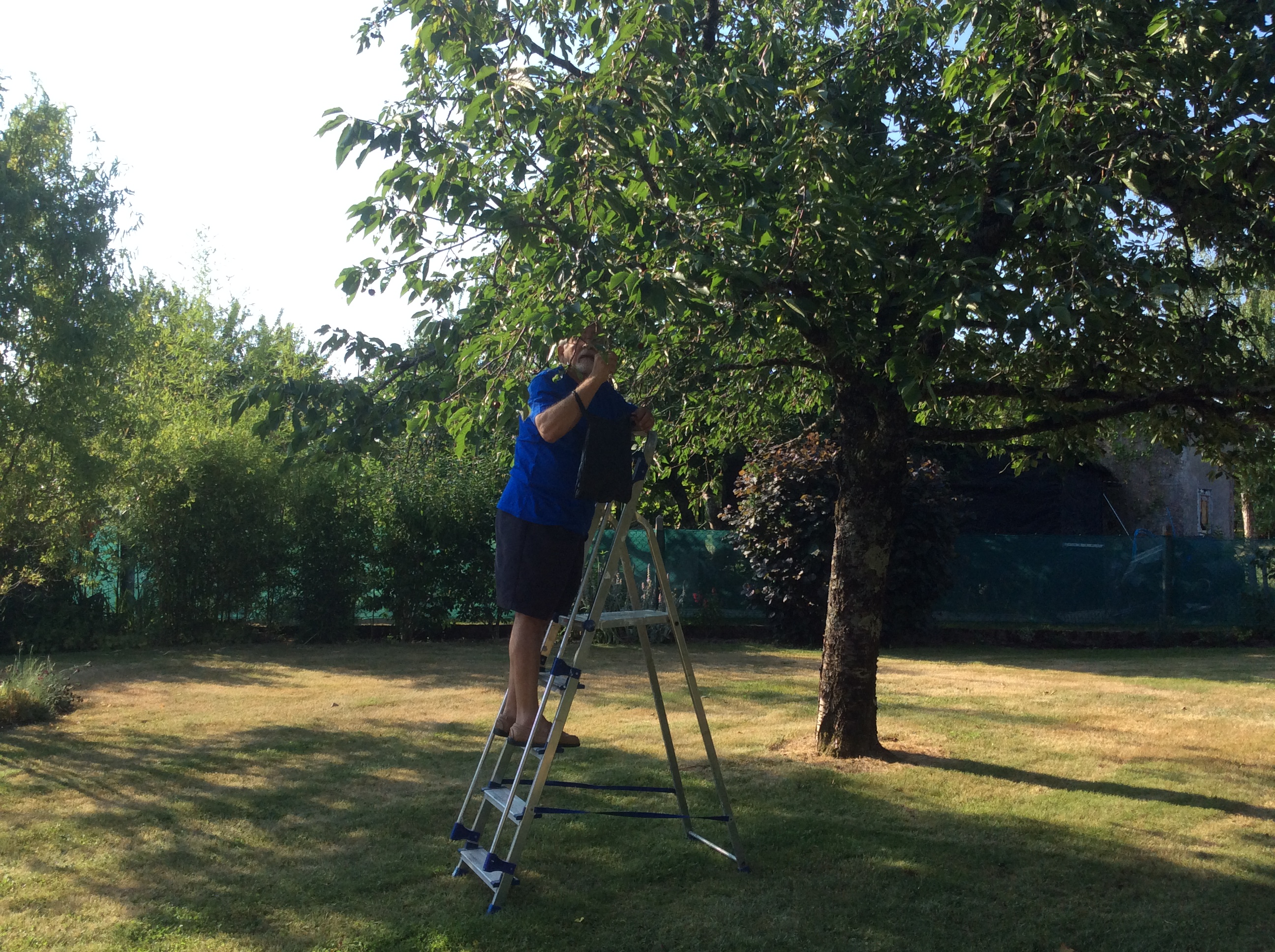 The author doing some constructive cherry picking.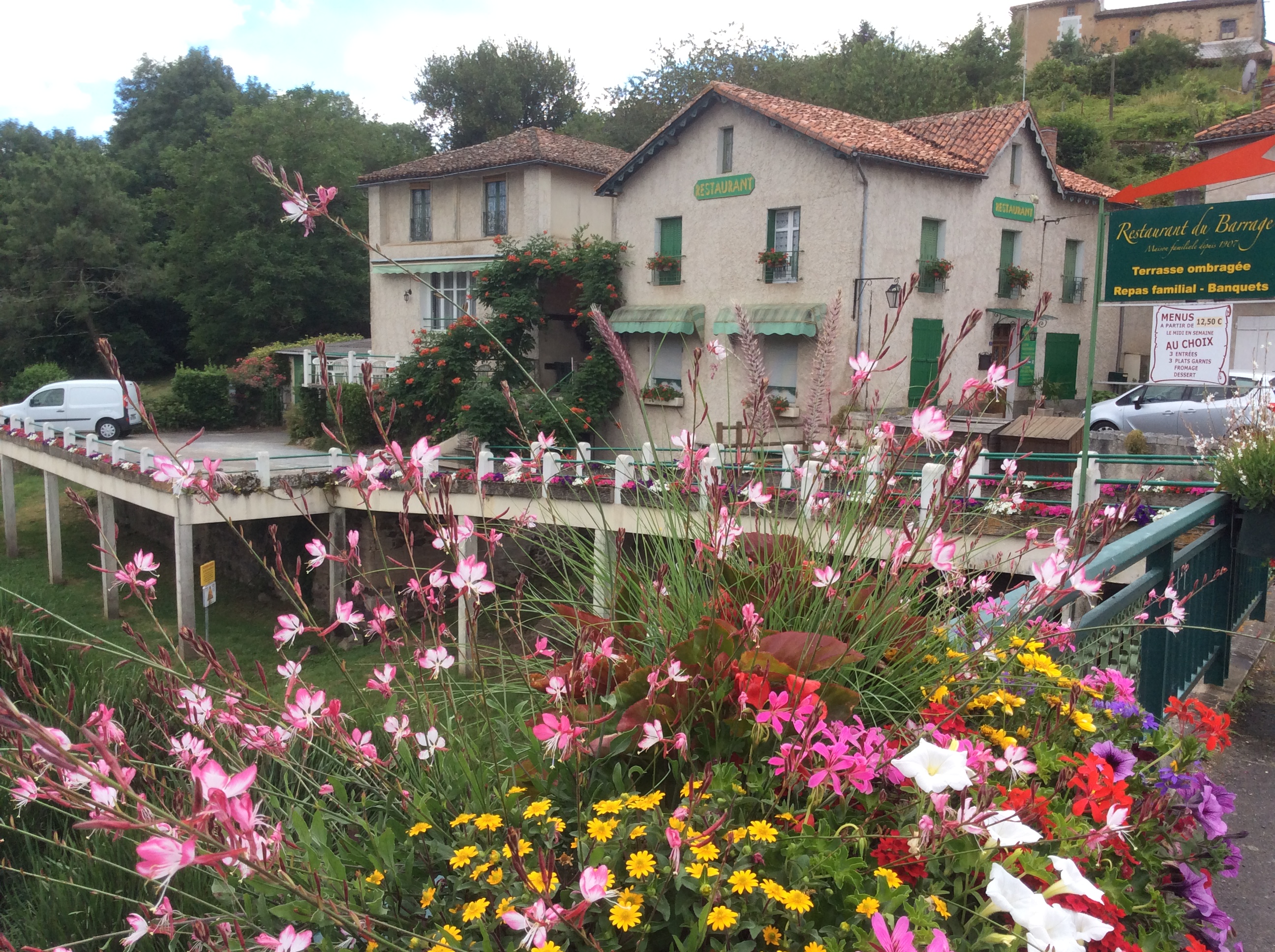 If one ever grows tired of farm-to-fork meals, there are always charming restaurants to visit…
Google tells me L'Isle Jourdain is more than 5,000 miles from home. But we never felt really far away.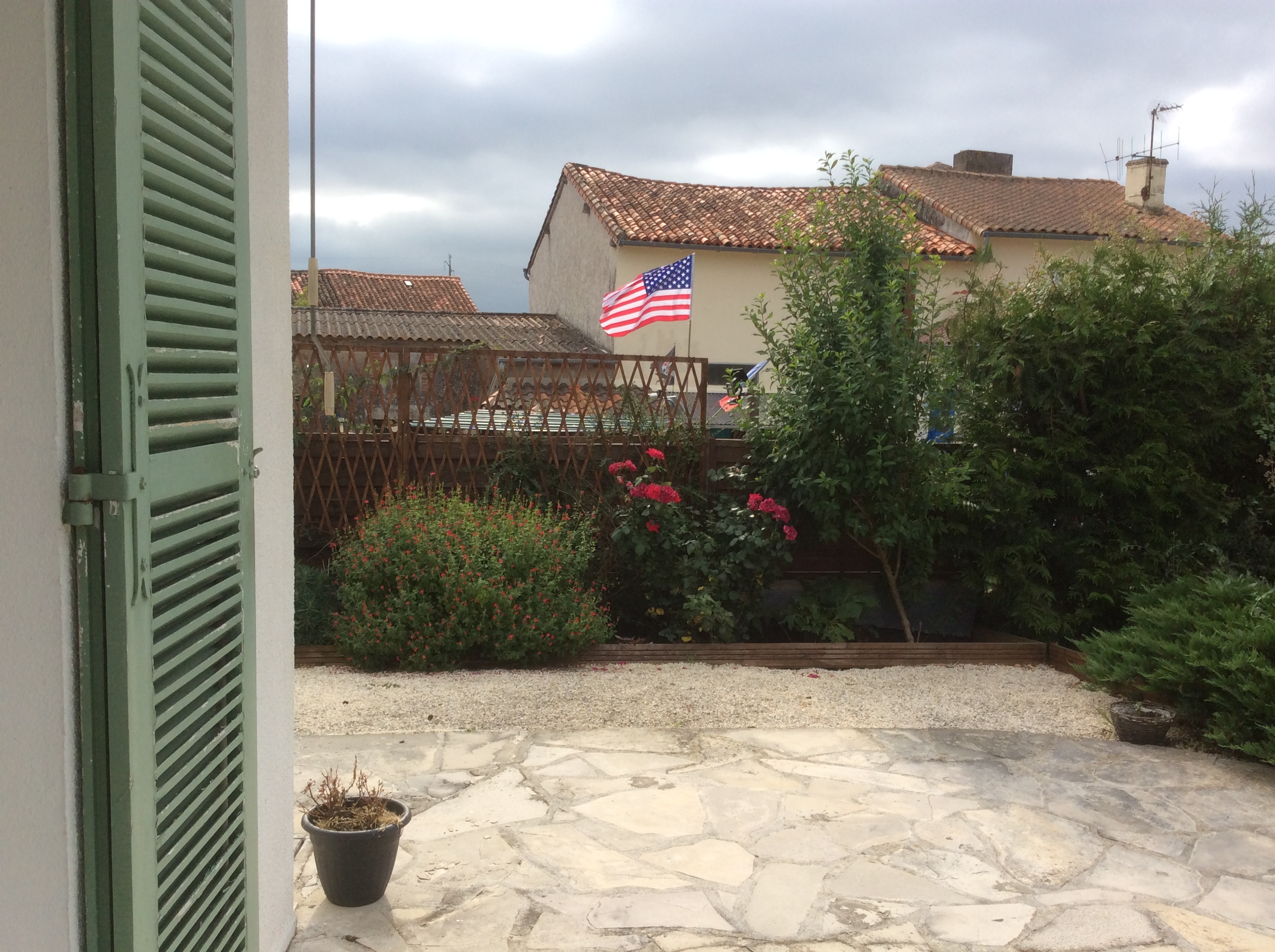 The neighbor flying a big American flag – we did not ask him why — was perhaps one reason.
Another reason, this monument just down the road in honor of seven American airmen killed when their B-17 crashed nearby during World War.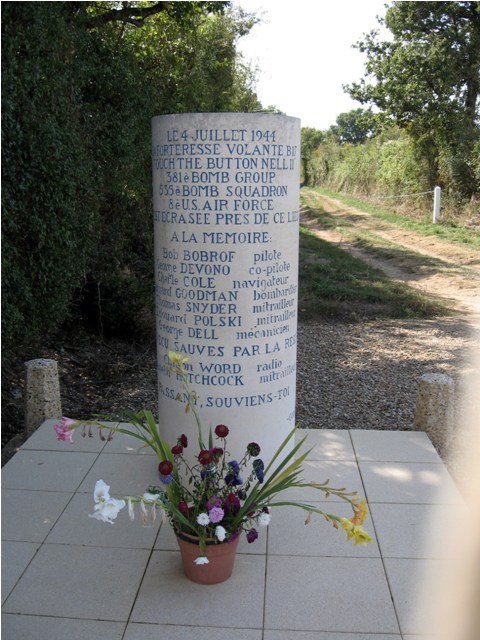 The people of the nearby community of Persac make sure there are always fresh flowers at the memorial, indicative of the Franco-American bonds and the gratitude of the French people.
There are hundreds if not thousands other similar monuments and memorials throughout France, in small hamlets, in big cities and throughout the beautiful French countryside—-honoring American and allied military who were killed in or over France during World War II.
A reminder – with today's means of transportation and communications – not only of how close our two countries are physically, but also of how closely connected we are as human beings.
For those readers who have stuck with this fluff piece till the bitter end, below is a fantastic video of L'Isle Jourdain (clearly showing the ongoing restoration of L'Isle Fort) and of the splendid surroundings of this idyllic village in Central France. The video was recorded by Paul Marshall on Phantom 3 advanced, edited in fcp and music by vinylmorphic, just a few days after we left paradise.
That's all folks, except for this beautiful L'Isle Jourdain sunset by our hostess: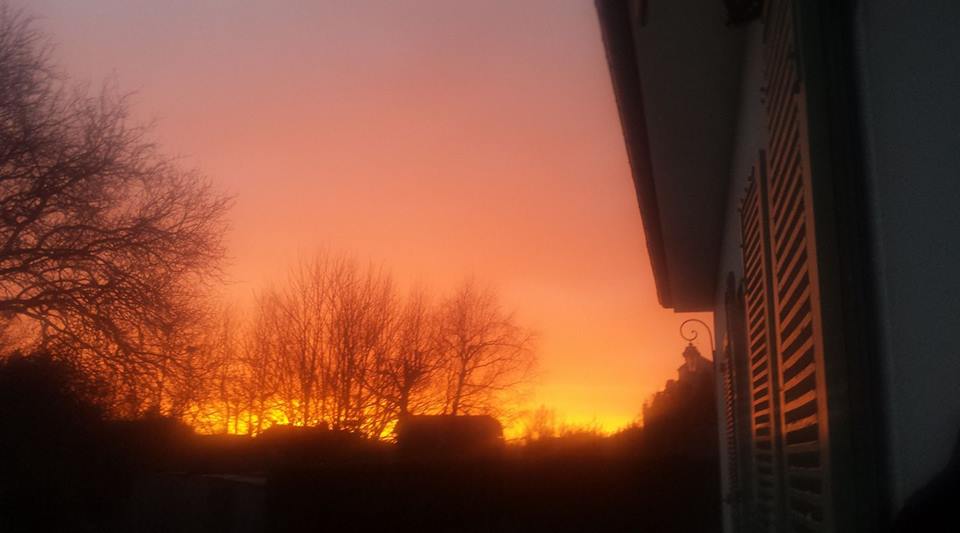 Except as otherwise noted, all photos by the author.