The Enduring Stain of Trump's Travel Ban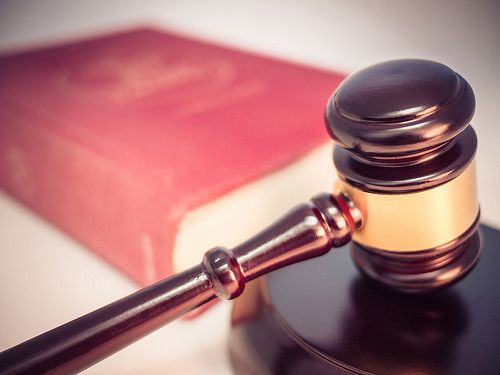 by Maryla Krol
After Donald Trump's Muslim travel ban – and make no mistake about it, that is clearly what it is – was found by the Fourth and Ninth Circuit courts to be in violation of the nation's founding principles as enshrined in the Establishment Clause of the Constitution's First Amendment, the administration decided on June 1st to ask the Supreme Court to reinstate it.
Progressives rejoiced on May 25 when the Fourth Circuit Court of Appeals issued a ruling that spoke of "…an Executive Order that in text speaks with vague words of national security, but in context drips with religious intolerance, animus, and discrimination." It was the best possible outcome for a shameful episode in America's political history. It is now up to the nation's 9 Supreme Justices to make sure it stays that way.
America's younger generations — its future — are clearly more tolerant and eager to embrace multiculturalism than the current President. The nativists in his administration know and fear that white Christians will soon n no longer be a majority, but mindsets are already changing. Polls covering show a growing gap between younger and older Americans. Millenials (and, hearteningly, the post-9/11 Homeland Generation) hold attitudes at odds with their parents and grandparents on issues such as tolerance towards nontraditional religions and lifestyles. Unfortunately, it takes far more than polling data to settle debates this divisive.
Even if Supreme Court overturns the travel ban, the attempt alone has already had practical ramifications. Thinking in purely economic terms, two industries above all have borne the brunt of Trumpian xenophobia: higher education and tourism.
Thanks to its world-famous universities, the United States has a legitimate claim as the global leader in higher education. That status is critical to the country's ability to recruit both promising foreign students and highly trained foreign researchers, who complete their studies on American campuses and go on to create America's most successful startups and staff the R&D departments of its largest corporations. One researcher shows that nearly 60 percent of graduate students in American computer science programs are foreign-born. Even before they graduate, these students constitute a powerful economic driver: in the 2014-2015 school year, foreign students made up just under 5% of students in American colleges and universities but contributed over $30 billion to the U.S. economy.
Indeed, the travel ban, along with Trump's rhetoric on immigration issues, has already damaged America's reputation as a place to study and prosper. Tens of thousands of students were thrown into limbo by the abortive executive order; that number includes entrepreneurs, engineers, and scientists who want to contribute their talents to the U.S. economy but are now left wondering whether the country really wants them. The "Trump Effect" is already cutting into the number of overseas students willing to come to the US, with 40% of universities dealing with a decline in applications.
The tourism industry, which directly contributes $458 billion to the U.S. economy, has the same problem. A drop in bookings over the first quarter of 2017 was quickly dubbed the "Trump slump." Within the first eight days of Trump's initial travel ban, international travel to the United States dropped 6.5 percent over the same period a year earlier. Many potential tourists took one look at American airport chaos, with travelers facing rejection and being forced to immediately board return flights, and decided there were less stressful vacation destinations.
While things have calmed down since then, the ripple effect of the ban on tourism revenue will be felt for years to come. Los Angeles, currently bidding to hold the 2024 Olympic Games, has had its bid directly impacted by Trump's immigration policies. In the wake of the ban, the U.S. Olympic Committee found itself having to reassure partners that athletes from countries like Iran and Sudan would be allowed into the country to compete, although that reassurance is based on the word of a notoriously unreliable president. Britain's Somali-born Olympian Mo Farah, who lives in Oregon, may have put it best: "On January 1 this year, Her Majesty the Queen made me a knight of the realm. On January 27, President Donald Trump seems to have made me an alien." Antipathy towards Trump is so strong that LA now seems likely to end up with the 2028 Games instead, in part to make sure Donald Trump won't be president when they happen.
Money, though, is hardly the most important thing at stake. Undoubtedly the worst thing to come of Trump's anti-immigrant, anti-Muslim platform and policies is the spike in violence against minorities. The murders committed by white nationalist Jeremy Christian in Portland, Oregon last week were a horrifying example of the forces Trump has helped unleash, even as the Portland community and the rest of the country honored the men who died standing up to his Islamophobia. Christian's words at his arraignment were as chilling as they were telling: "You call it terrorism. I call it patriotism. Die."
Jeremy Christian's violent bigotry doesn't represent the country at large, but it will take sustained public outcry (and action) to combat America's nativist tilt. With his delayed, unsatisfying response to the Oregon killings and appeal before the Supreme Court, Trump has proven yet again that he won't help put the genie back in the bottle. Instead, it was the lawyers and protestors who fought his ban with their impromptu, quickly organized interventions at airports around the country that offered the example the rest of us must follow. Otherwise, the more tolerant country young Americans aspire to will remain just that: an aspiration.
Maryla is a Polish-American research assistant working for an economic think tank in Geneva and specializing in EU affairs. Her main research areas include European energy policy and relations with Eastern and Southern Europe. She is a regular contributor to European media sites including EU Observer and maintains an active blog on CommDigiNews.
photo credit: Visual Content Legal Gavel & Closed Law Book via photopin (license)