DMV (Washington D.C.-Maryland-Virginia Metropolitan Area) is like a dog's breakfast (Guest Voice)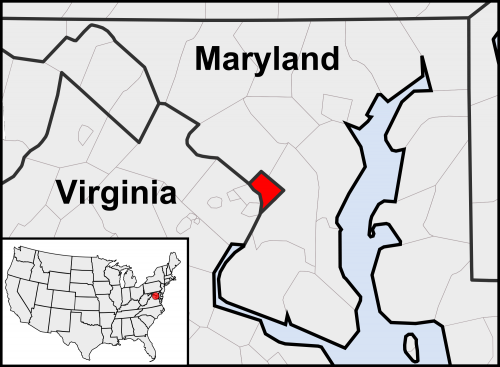 by Jordan Cooper
Washington, D.C. is broken. The Chocolate City is not sweetening the lives of Americans anymore. The most gorgeous governmental residence in the nation is well taken care of. But around the corner from the White House we can see what is burdening America.
We have a record-high amount of broken homes. We have an education system that is underfunded. We have the highest amount of public debt in American history. We can't get any meaningful legislation passed because of our Capitol's congestion. We have more medically unfit people than ever.
We have less people worshipping God than ever. We can't get any invigorating initiatives to rebuild ripped families, support schools, and retire our debt for good. All our politicians in Washington want to do is make social capital.
America isn't just Entertainment Magazine or the E! Network (!). Our human capital's opportunities to ripen have more Catch 22's than Mike Nichol's movie. The ceiling has cried uncle and that Uncle Sam we once trusted is dawdling democracy in America.
Maryland and Virginia have had a higher ratio of black statewide elected officials during Reconstruction than today. Maryland and Virginia have had light-skinned governors but no light-skinned people in the four major pro sports Hall of Fames. Let's get our country back in order in the ebullient spirit it has for being so young.

Jordan Thomas Cooper is a 2015 graduate of the University of South Carolina with a degree in History and a 2010 graduate of the RealEstate School of Success in Irmo. He is the first African-American to serve in both the governor and lieutenant governor's office as an aide and first to serve in the Inspector General's Office in S.C. (Haley) He is also the first person to serve in the top three offices in the gubernatorial line of succession in South Carolina (Haley, Bauer, McConnell). He says research shows he is the second black presidential campaign speechwriter in American history and the first for a GOP presidential campaign (Bush 2015). He also played football for Coach Steve Spurrier.
By USA_Counties.svg: U.S. Census Bureau Blank_USA,_w_territories.svg: Lokal_Profil (USA_Counties.svg Blank_USA,_w_territories.svg) [CC BY-SA 3.0 (http://creativecommons.org/licenses/by-sa/3.0)], via Wikimedia Commons