Of Decency, Respect, Winners, Losers and the African American Vote in Alabama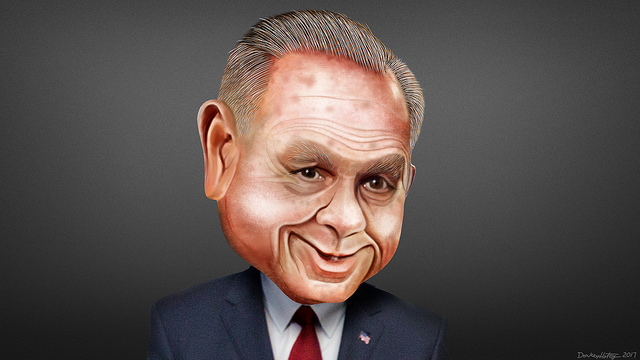 The day after the night when decency and respect finally became relevant in the state of Alabama, many stories have been written both about that welcome phenomenon and about the State and the people of Alabama:
• Alabama shows us what courage is.
• There was no better place than Alabama
The big losers, in addition to the accused pedophile, must be Steve Bannon and his protegee, Donald Trump.
I won't even attempt to list or count the number of analyses and post-mortems attesting to that fact. One — a USA TODAY editorial written even before the election results were tabulated — perhaps gave us an indication of how big of a loser one of these two "gentlemen" is.
But there is no lack of praise and recognition for a group of "voters [who] made Doug Jones a U.S. Senator in Alabama": Alabama's African-Americans — especially the women.
Their big turnout in support of Doug Jones provided "his margin of victory in the Senate special election in a deep-red state."
Just look at these headlines:
• The Alabama election is the latest example of the political power of black women
• Beware the "black voters are superheroes" narrative from Alabama's election.
• Black Voters in Alabama Saved Us
• How Black Voters Sent Doug Jones to the Senate
• MapLab: The Fire Starting in Alabama
• Black Women Kept Roy Moore Out of Office. Here's How to Actually Thank Them.
• On a Wave of Votes From Selma, and the Civil-Rights Heartlands of Alabama, Doug Jones Sweeps to Victory
• 98 Percent Of Black Women Voted For Jones
• "African-American communities are turning up, and they are turning out"
• Black voters just saved America from Roy Moore
E.J. Dionne, Jr. puts it this way at the Washington Post:
African-Americans were a central part of the uprising. Remember the news stories (plainly created out of nothing but tired preconceptions) that the black vote was not mobilized? Oops. In fact, black voters in large numbers were ready to make a statement in a place where so many fought, and even died, for the right to cast ballots. As MSNBC's Steve Kornacki noted, turnout in heavily African-American counties was more than 70 percent of what it had been in the presidential election of 2016. In core white Republican counties, those figures were in the 50 percent-plus range.
And now my friend's (the poet) take:
To Trump and his lap dog Hannity
Alabama voters just showed some sanity
What a relief: I now rest easier in my belief
That sanity still does reside: there remains a reasonable side
A defeat to "Trump" excesses: where tribal differences he stresses
His creed of hate, fear and greed: was rejected: Alabamians agreed
The public showed its stuff: it resoundingly said enough is enough
Trump's arrogant bluster: was not enough for a majority to muster
He could not run up the score: for a like-minded candidate Moore
The idiocy of their bigotry: was evident even to a Southern society
Trump's old buddy Bannon said come on: join my bandwagon
We'll ignore all the "fake news" about Moore's past sins
It's God, Guns, Homo's, Immigration, anti-abortion and we'll win
But despite all this ammunition: Moore was forced to submission
Now it's not hard to make a comparison of Trump and Moore
When it comes to female harassment and even more
Trump now tweeted Gillibrand was essentially a whore
While Moore was allegedly banned from shopping mall stores
But it's not time to slip into "schadenfreude": my friend
It's time to rejoice: that citizens made the right choice in the end
Let's keep America united and sound: not a tribal battleground
The Trumps, Bannons and Moores: should be shipped off our shores!
Lead image: Donkeyhotey.com