Cruelty protests not made for football (Guest Voice)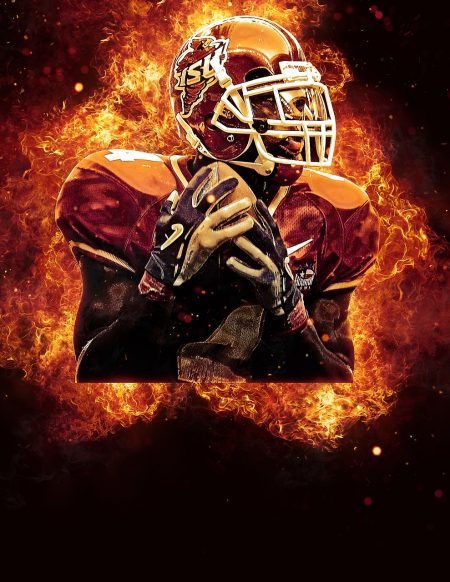 Our sports are made for family fun for our time off. Our sports are made for collaborative insights into our group of citizens. Our sports are made to show the best fitness of America to the world in terms of our whole physicality and mentality. The highest paid number of African-Americans working in a business play a sport. The NFL players protest against police brutality go against the original objectives of the game of football which is sanctioned violent contact between 22 players on the football field.
Former San Francisco 49er Colin Kaepernick started this wave of protests last year but there is a new rule protecting player safety every year in the NFL. Additionally, a good number of these rules' primary reasons are to protect quarterbacks. The NFL is played much differently today than how the NFL owners in general viewed football when they were younger. The more restrictions for contact that the NFL supports across the board the softer the NFL looks and the more it has to change its theme to the public.
2016 National Champion Dabo Swinney coached the first black Clemson University student-athlete to be drafted in the MLB and NFL Draft CJ Gaddis. Gaddis was drafted to the Seattle Mariners in 2003 and the Philadelphia Eagles in 2007. There were inequalities to be corrected before in those times and there will always be something that needs to be set straight in the future. However, Swinney's team stood for the national anthem then and they have the same opportunities to voice their opinions now on their own time.
Football games do not mean everything is correct in the country and should not be a meter for that. There have been several nationally devastating events where sports games have not been cancelled like after Pearl Harbor, September 11th, and recent mass shootings around the country.
Sports games should be a place where our citizens can rest and relax from the madness of this country to be informed, entertained, and pleased.

Jordan Thomas Cooper is a 2015 graduate of the University of South Carolina with a degree in History and a 2010 graduate of the RealEstate School of Success in Irmo. He is the first African-American to serve in both the governor and lieutenant governor's office as an aide and first to serve in the Inspector General's Office in S.C. (Haley) He is also the first person to serve in the top three offices in the gubernatorial line of succession in South Carolina (Haley, Bauer, McConnell). He says research shows he is the second black presidential campaign speechwriter in American history and the first for a GOP presidential campaign (Bush 2015). He also played football for Coach Steve Spurrier.