Cartoon and Column: Hate in Virginia with Mr. Ed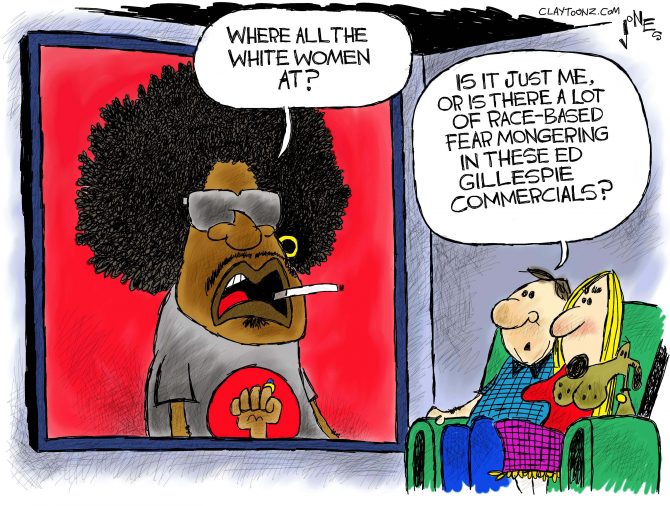 The majority of Virginians do not want Republican Ed Gillespie as their governor and yet, he may become their governor.
Currently, he's barely trailing in the polls and is within the margin of error. If Democrats and Independents don't get out and vote this coming Tuesday, the man running a fear campaign about Latino gangs, sanctuary cities, Confederate statues, and the heritage of white people will win the governor's race.
This race isn't just important for Virginia. It's important nationally. We can't give the Trump administration any momentum with a victory in the Old Dominion. Do you want to wake up Wednesday morning to see a tweet from Donald Trump bragging about how this is a victory for him and the Trump agenda. Do you want to hear Trump using our state to compliment himself? I don't.
Russians haven't needed to run hate ads in Virginia that would manipulate the outcome and divide the electorate. Mr. Ed has been more than willing to do it for them.
Vote Tuesday. Vote against hate. Vote against Trump. Vote against Nazis.
Clay Jones can be contacted at [email protected]