Cartoon: Adam West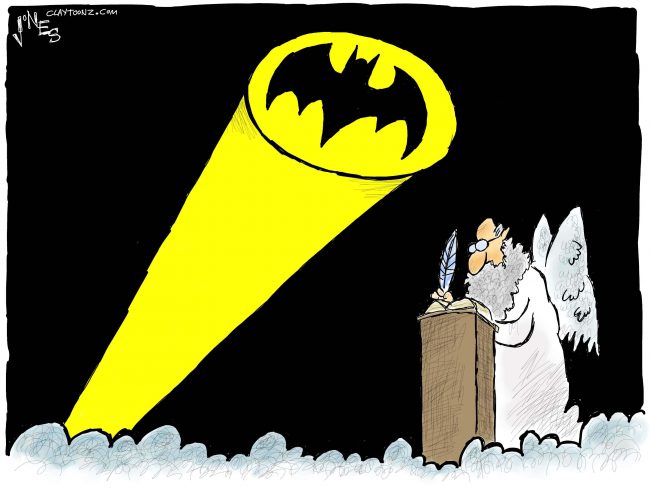 Of course, I was a Batman fan when I was a kid. I watched every episode that I could when I was a really young brat living in Elgin, Illinois in the early 1970s. I had no idea the show I was obsessing over wasn't in production anymore, they were all reruns, or that it was campy. I probably didn't figure out the campy part until Tim Burton's Batman came out in 1989. But I still want a Batmobile.
Over the years I've become a fan of Adam West. I like that he never shied away from Batman or that was the only role people knew him from. Over the past decade or so he's built a new following as the mayor "Adam West" on Family Guy. He's hilarious. This time intentionally.
And while I'm not a fan of obit cartoons, especially when they incorporate the Pearly Gates, and someone else might think of this, I know whipping it out really quick will help out some of my clients (who love this kind of stuff and always want to take an occasional break from Donald Trump).
By the way, every tribute today says Adam West was the best Batman. Ugh. He was fun. His show was silly. No disrespect, but he wasn't the comic book version of Batman. The best version of Batman is Michael Keaton.
Clay Jones can be reached at [email protected]