Breitbart employees upset (rightfully) by colleagues' 'appalling' comments after London terror attack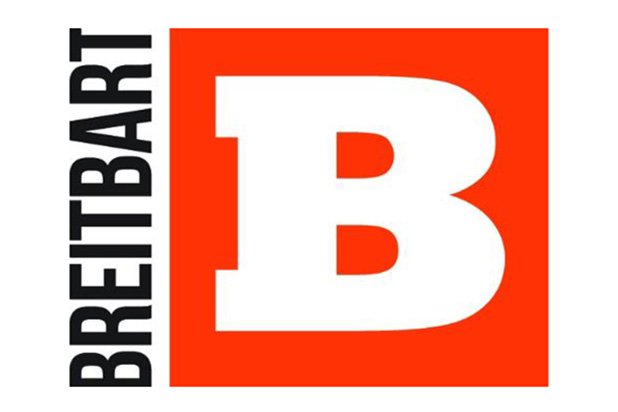 Welcome to 21st century "discussion" and "journalism" — words put into quotes because it's more now about hurling insults or thinly, barely, or just-plain-old undisguised racism to some (thankfully, not to all). The more insulting and shocking you are, the more notice you get (followers, and hits). The journalistic tragedy is that almost all organizations that do reporting have some very solid people — often young people — and their hard work can be undermined by those who peddle resentments and hatreds, rather than ideas, ideology, policy or serious debate (serious debate seems, oh, so 20th century…).
And so we have the latest at Breitbart, where CNN reports employees are livid and revolted by the Twitter comments of some of their colleagues in the wake of the London attack:
Breitbart employees expressed strong displeasure on Sunday with two of their colleagues for inflammatory comments posted to Twitter in the aftermath of the London terror attack.
"I find it appalling," one Breitbart employee told CNN.
"It's a terrible comment," another Breitbart employee told CNN, saying it was wrong to make a blanket statement about an entire religious group. "I would never write what she said."
A third Breitbart employee described the comments as "dumb."
So there are the employees who show professionalism and — no matter who runs or owns a site — who believe words have meaning and that thought matters.
And then there are these:
Following the attack in London, which left at least seven dead and scores more wounded, Breitbart writer Katie McHugh tweeted, "There would be no deadly terror attacks in the U.K. if Muslims didn't live there."
"You're a real moron," actor Pej Vahdat replied.
"You're an Indian," shot back McHugh, incorrectly identifying the ethnicity of the actor, who is Iranian-American.
What more can you say about someone who writes a comment like that?
A little personal note.
I was privileged to live in India as college student doing an internship on The Hindustan Times in the early 70s. After I finished graduate school in journalism I went back for nearly three years. During that time as a freelance I was blessed to make many wonderful Indian friends. I lived for a while at the home of an Indian Hindu family. When I visited Bangladesh, I lived with a Muslim family for roughly a month. They KNEW I was Jewish. Later the head of that Muslim family came to visit me and my parents in Connecticut. And as an entertainer I've done MANY shows for Indian, Hindu and Muslim groups.
What more can you say about someone's retort to a tweet with the common expression "real moron" to say "You're an Indian"?
But it will get more Twitter followers, and it must have felt good, so what do I know?
Other Twitter users pointed out that McHugh's original tweet indicated that she was either ignoring or perhaps ignorant of the history of deadly terror in the U.K. by groups like the predominantly Catholic Irish Republican Army.
Another Breitbart writer, Ryan Saavedra, retweeted McHugh's initial remark, writing in a now-deleted tweet, "People think I'm kidding when I say this but the crusades need to come back."
"This s–t won't stop until people grow a pair of balls," Saavedra added.
I don't know about "balls," but to most Americans the writer of that tweet immediately brings to mind the image of the other part of that anatomy to which he's referring.
But, again, what do I know? That reaction could be due to the Italian eggplant I had washed down by apple cider. (Or perhaps as Daffey Duck might say, "Bigotry schmigotry — what does it matter if I can get more followers and deliver what to me is an end-game zinger?")
It was not clear if Saavedra or McHugh's comments violated company standards or if they would face any disciplinary action. A spokesperson for Breitbart did not respond to multiple requests for comment
.
Prediction? Their Twitter followers will increase and Breitbart won't do a thing, except perhaps a perfunctory tsk tsk.
The sad part is, to some this is what qualifies for "discussion" these days.
To those who believe that here's a theme song for you to use, complete with a fitting narration:
She's a Breitbart editor. https://t.co/hfLlAElvQQ

— John Aravosis (@aravosis) June 4, 2017
The ignorance of these Breitbart writers is astonishing. Worse, the guy who used to run Breitbart (Steve Bannon) is still in the White House pic.twitter.com/WC1Mhi8JDp

— Brian Klaas (@brianklaas) June 4, 2017
I have fond memories of Breitbart promising to sue people who called it white nationalist https://t.co/MXliH19Yem

— Simon Maloy (@SimonMaloy) June 4, 2017
"We are not a hate site."
Said @BreitbartNews
Its employees' own words say otherwise https://t.co/wkdi2jYEsM

— Peter W. Singer (@peterwsinger) June 4, 2017
These comments from Breitbart writer @k_mcq tonight. Reached out to Breitbart spox. No response yet. pic.twitter.com/hnhLmZUNpR

— Oliver Darcy (@oliverdarcy) June 4, 2017